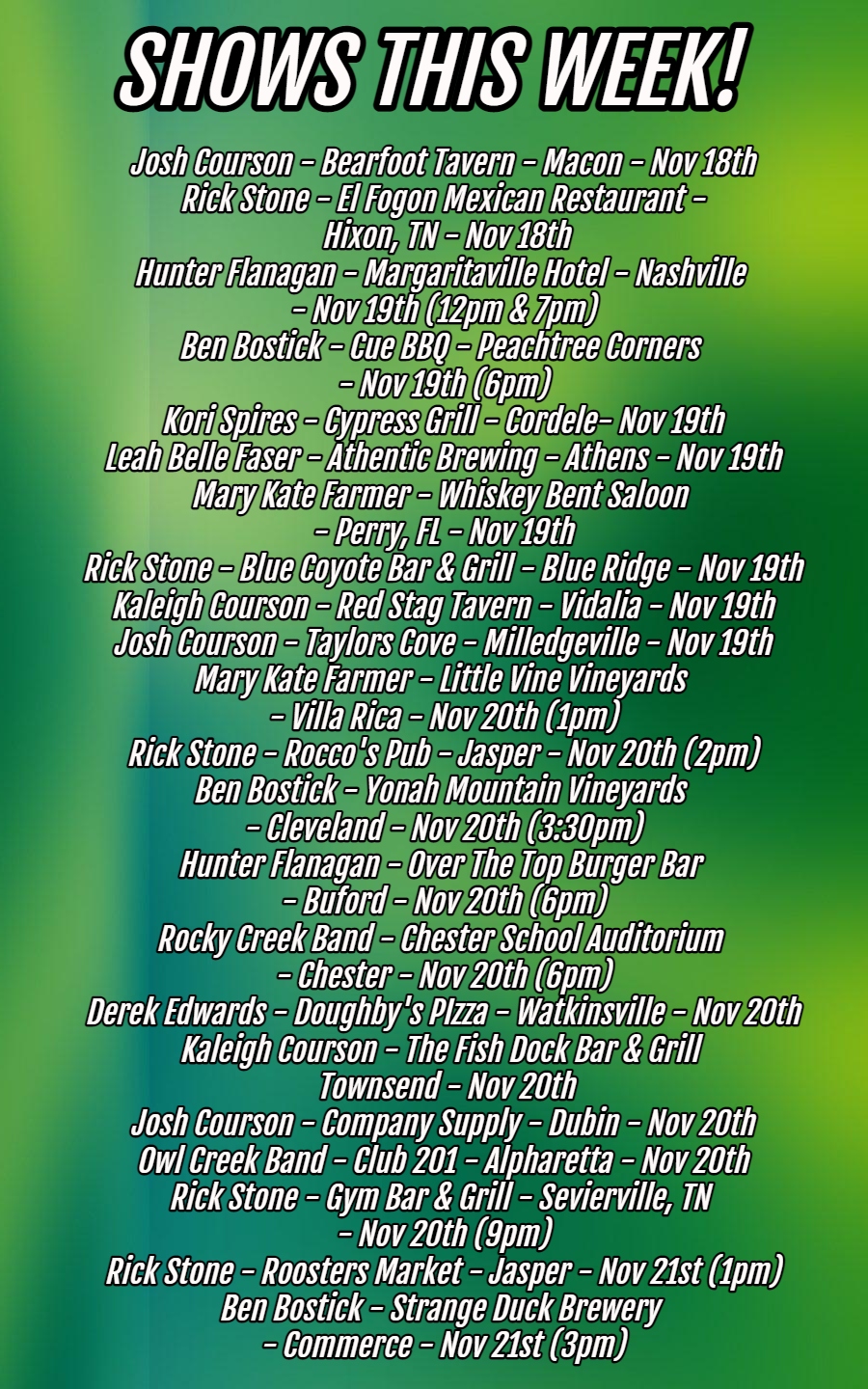 News: Thomas Rhett wins a CMA Award (Natl News page)
Check out our Nov Artist of the Month, Charlie Hudgins (Artist of the Month page)!
Check out Luke Bryan's FAN video of "What Makes You Country", below
Read Megan Fowler's interview with Marty Roe of Diamond Rio (Crystal Peach Page)
Read our newest CD Review: "Exit 90" by Exit 90 (Reviews page)
State News: Electric Cowboy in Kennesaw to close, maybe relocate (Statewide News page)
Pictures and/or videos Check out latest pictures in our gallery!
Photography on Georgia-Country.com can not be copied or used without authorization from Georgia-Country.com. Please email us at info@georgia-country.com if you are interested in any of our pictures.