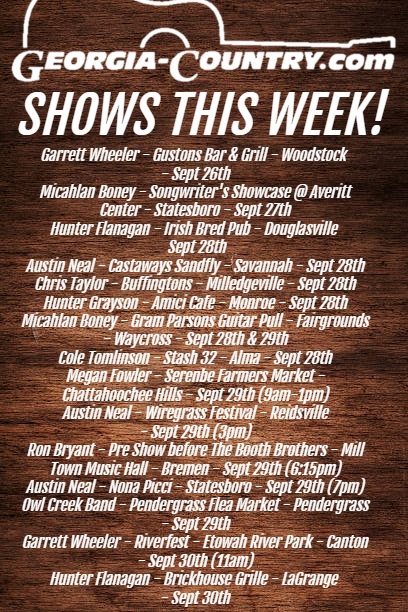 News: Ga stars nominated in American Music Awards (Natl News page)
Read Megan Fowler's interview with Marty Roe of Diamond Rio (Crystal Peach Page)
Check out our Sept Artist of the Month, Double Wide (Artist of the Month page)!
Check out Travis Dennings debut song and video "David Ashley Parker From Powder Springs", below
News: Ga stars nominated in CMA Awards (Natl News page)
Read our newest CD Review: "Exit 90" by Exit 90 (Reviews page)
State News: Electric Cowboy in Kennesaw to close, maybe relocate (Statewide News page)
Pictures and/or videos Check out latest pictures in our gallery!
Photography on Georgia-Country.com can not be copied or used without authorization from Georgia-Country.com. Please email us at info@georgia-country.com if you are interested in any of our pictures.