MICAHLAN BONEY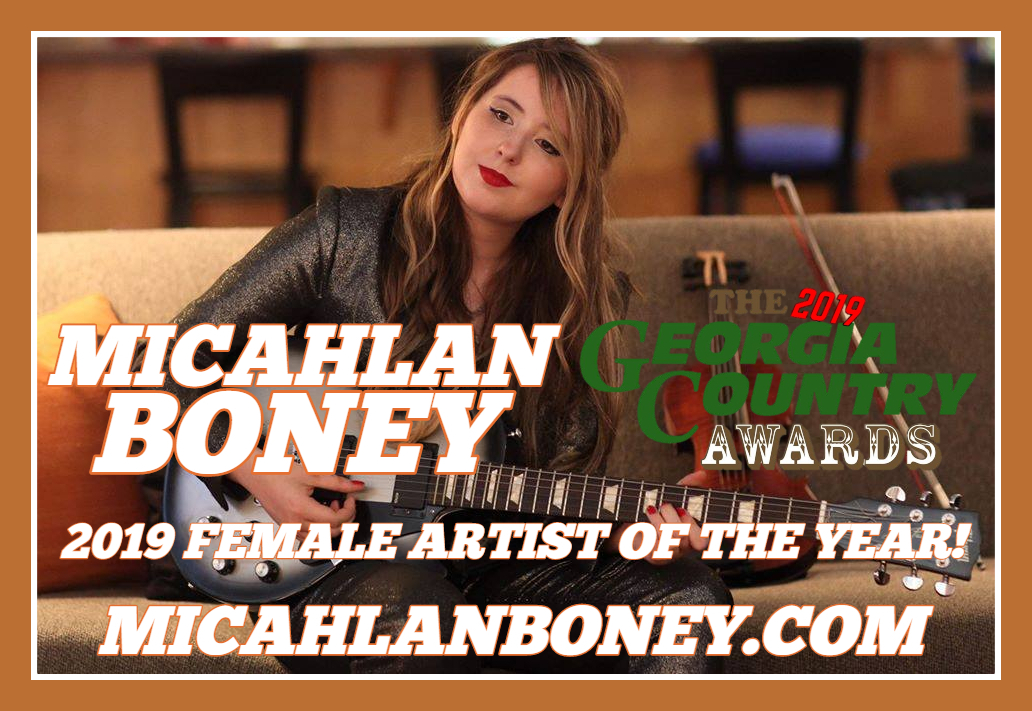 18 year old Americana singer/songwriter and multi-instrumentalist, Micahlan Boney is poised to make her mark on the country music industry. On Nov 9th, 2019 she took home the honor of the 2019 Georgia Country Awards for Female Artist of the Year, beating out over 100 other female acts in the state of Georgia. Her heartfelt lyrics about loss and life belie her young age. A playful yet deeply-soulful performer, she delivers truth through energetic live shows whether performing solo or with a band. Able to deliver spirit driven messages about real life through both reflective ballads and up-tempo tunes, Micahlan channels her youthful energy, sass, and also shows professional musical abilities in every note.
Micahlan began performing on fiddle with her older brother at the age of eight and writing songs. She added the guitar, mandolin and banjo in the following years. Micahlan's songs simmer with ingredients from old-time, country, blues, and rock traditions with revealing relatable messages about heartbreak, hope, love, longing and her ongoing evolution as an artist and young lady.
At the age of 16, she has the experience to impress and entertain She has performed in 10 states and solo and as part of various bands . She has been a member of 2 Americana bands playing first with banjo master and a musical mentor, James McKinney in his band, The Night Travelers. She also played with Grammy award winning songwriter Louisa Branscomb in her band, Louisa Branscomb and Friends of Distinction. Micahlan won the Savannah Country Music Showdown in 2017. Also, in 2017 she won the John Hartford Memorial Songwriting Contest in Bean Blossom, Indiana. In Sept of 2017, her show and abilities as a fiddler attracted the attention of The Kentucky Head Hunters who asked her to join them on stage at the Gram Parson's Memorial Festival in Waycross, Ga. The Head Hunters had never played with a fiddler or a teenager before her.
Links: