The Crystal Peach
The Crystal Peach is a page dedicated to interviews of industry leaders, major artist, commentaries from the GC staff and more.
HUNTER FLANAGAN INTERVIEWS PETER NOON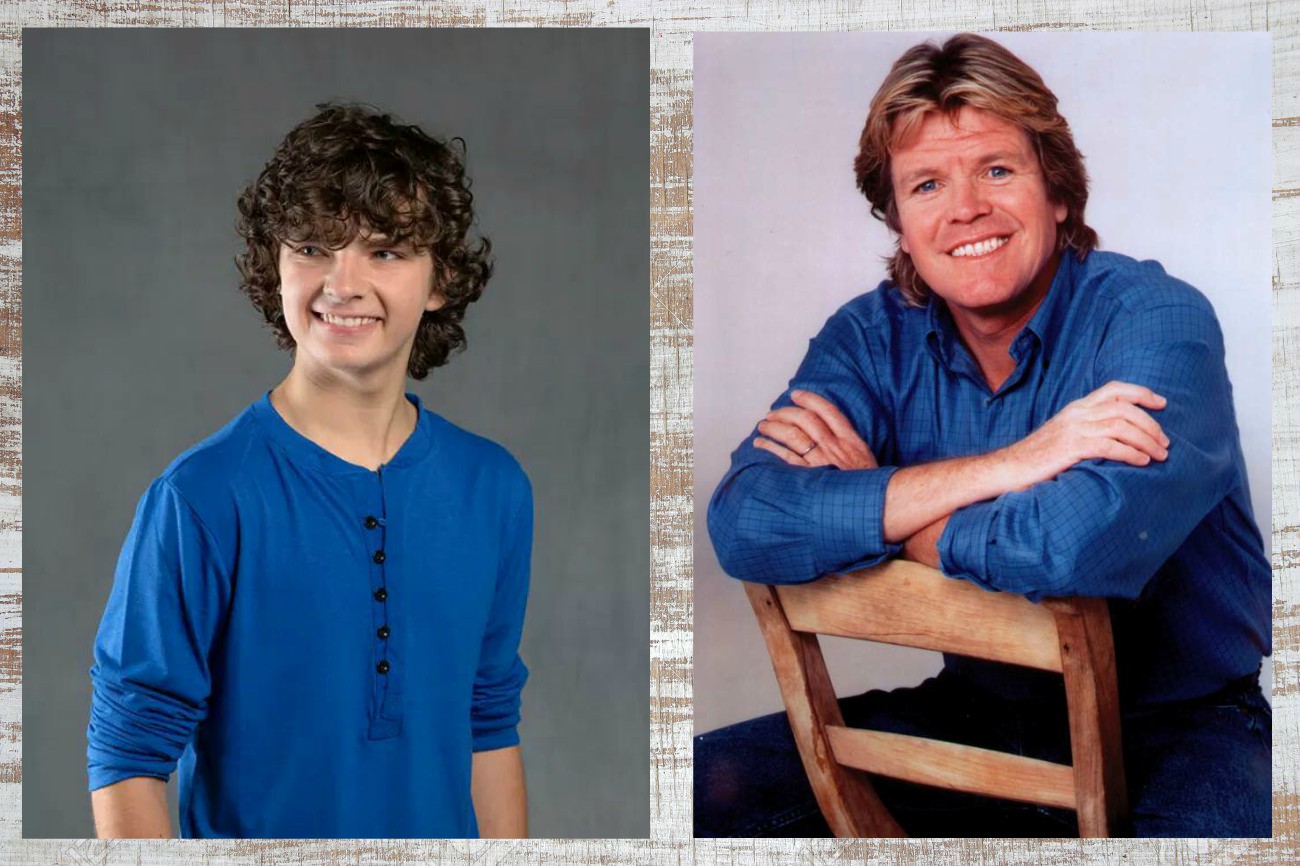 Below are ten questions that GC's Hunter Flanagan has asked Peter Noone (legendary 60's rock star). Hunter will be playing the PRE SHOW before Peter Noone, this Saturday night, April 21st at Bremen's Mill Town Music Hall. He will be playing out front at 6:15pm
HF: I'm a notes for notes kid, I heard you were involved with the program, how did you get involved?
PN: My daughter Natalie Noone is on the board of notes for notes and was a co founder in high school in Santa Barbara. I only helped them to get the very first notes for notes opened in Santa Barbara with gear and equipment.
HF: When in your life did you know you were made to be a musician?
PN: I'm not really a musician I play some musical instruments to entertain! I am an entertainer.
HF: What would you say is your favorite song to perform?
PN: I actually only perform my favorite songs and there are about 300 of them.
HF: Did you ever consider career besides music?
PN: I am only good at one thing. I was always good at music and I love every aspect of music. Listen sing play dance the lot.
HF: Whats your most memorable performance in your opinion?
PN: We did a poll winners concert with the Beatles, The Stones, The Kinks, The Who. The Yardbirds and Cliff Richard at Wembly and we did two songs but we had won the opportunity to play with our heroes.
HF: What advice would you give to a starting musician?
PN: Be an artist, be different, be persistent and remember it's not about money it's about being an artist. The people who fail are the people who try to impress other musicians Try to impress your audience.
HF: What's your secret to being in the music industry for so long?
PN: It's my hobby.
HF: What artists were your inspirations when you were starting?
PN: Buddy Holly and The Crickets, The Everly Brothers and Roy Orbison.
HF: Is life on tour hard on you?
PN: No, it's my hobby and I am a cultural anthropologist.
HF: What do you enjoy doing in your downtime?
PN: I play music and listen to music and I sort of live music.
GREGG ERWIN INTERVIEWS BEN HAGGARD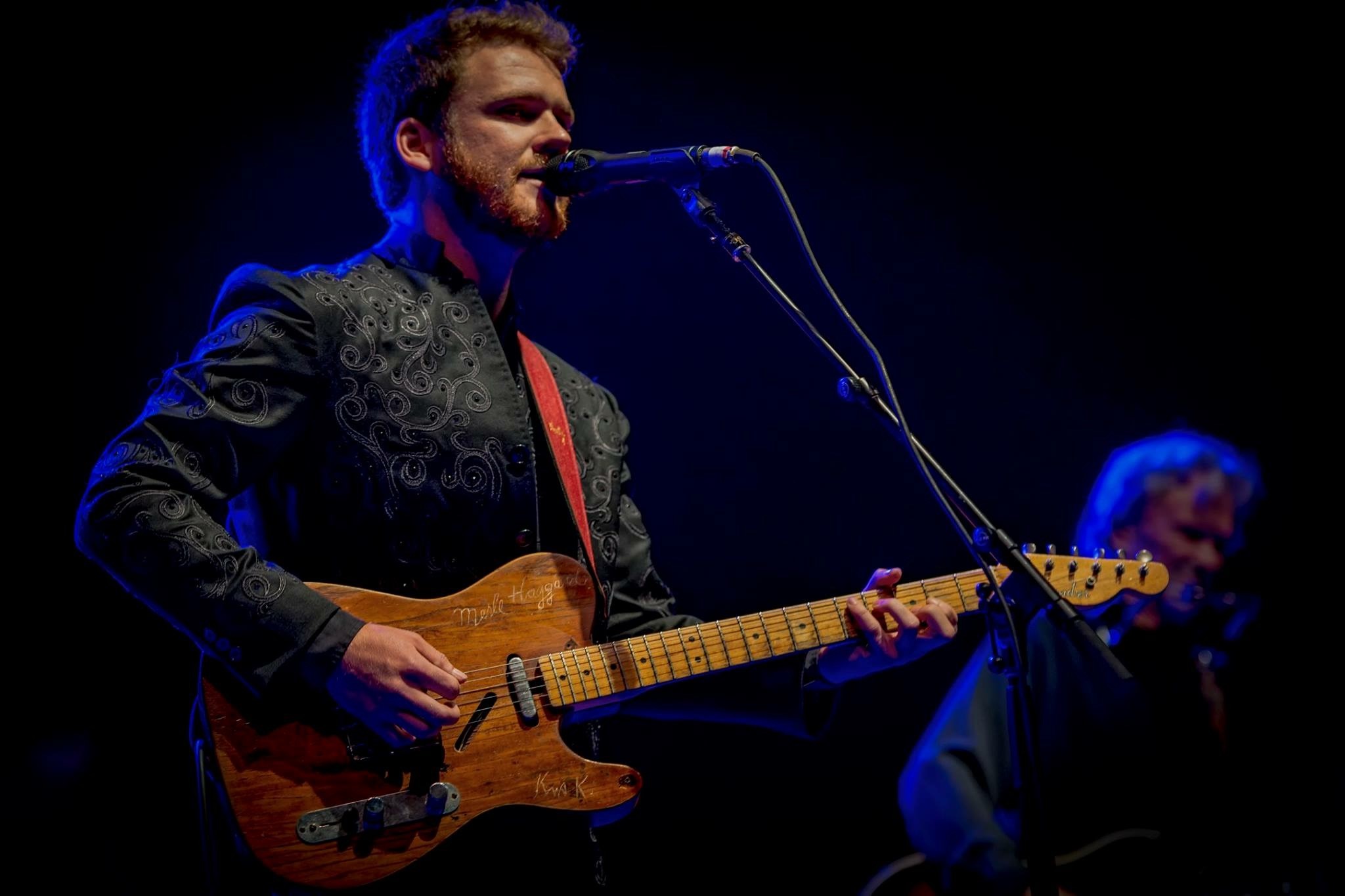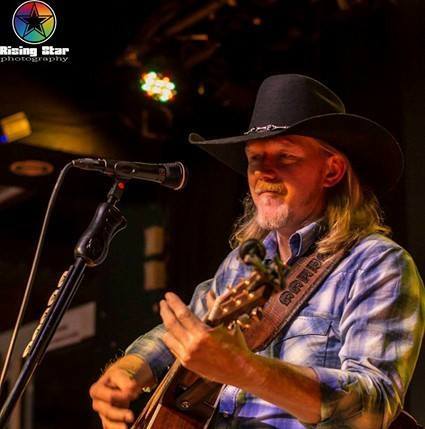 Below are ten questions that GC's Gregg Erwin has asked Ben Haggard, son on of the legendary Merle Haggard. Gregg will be playing the PRE SHOW before Ben Haggard, his brother Noel and The Strangers, this Saturday night, Jan 27th at Bremen's Mill Town Music Hall. He will be playing out front at 6:15pm
GE: How does it feel to be the son of someone who made such an everlasting impact on the lives of billions of people through his music?
BH: I've never known any different so it would be hard to compare, but from my point of view it was beautiful. Somewhat like every fan was family.
GE: How important is family to you and how does that fit into your busy music schedule?
BH: Since I moved from California being away from my family has made me closer to them, and I've got a little boy on the way so it's become more important.
GE: What do you think about new country and the direction it's going?
BH: I'm not sure of the Direction, seems to lack substance and emotional content.
GE: What advice would you give to someone that is an up and coming artist that doesn't want to fit into the Nashville mold?
BH: I'm still up and coming so it'd be hard to say. I guess I'd say be brave push yourself as much as you can to make ends meet and work hard at it.
GE: Where do you see country music going in 10 yrs?
BH: Well, that's a deep subject.. history tends to repeat itself, I could see it goin back to a sound still remembered but almost forgotten.
GE: Aside from your father, who us your favorite country music singer?
BH: Mr. Willie Nelson.
GE: Do you write allot of songs?
BH: Writing is like anything else in music, takes time. I spent years on guitar not thinking about anything but yes, I do write.
GE: Do you ever co-write songs if so does it matter who with?
BH: A co-write for me usually happens with someone close to me. Otherwise I find it hard to open up and write something worthwhile.
GE: Do you believe in the words of Aaron Tippins song you got to stand for something or you'll fall for anything? Collaborate.
BH: Sure why not!
GE: What is your favorite song to play and why?
BH: Milk cow blues.
2017 YEAR IN REVEW

Well, 2017 turned out to be another eventful year in country music from Georgia. There were highs and lows in all aspects, from venues opening to closing, to new singers and bands coming onto the scene, Georgia artist moving on to Nashville to continue to pursue their career, to a legendary Georgia act getting the highest honor in country music.
2017 started out with new venues opening up such as Crescent City Tavern in Rome. Crescent City Tavern also went on to win Northwest Georgia's Bar of the Year in the summer of 2017. Amici's Café opened up a new location with live music in Gainesville and announced opening soon in Macon. Athens, desperate for live country music, had Venom Venue add country music to their lineup. Crazy Bull in Macon announced they were expanding to add a restaurant on the top floor that will showcase live music, as well as adding balcony seating overlooking the main stage. On the other side of the page, 2017 didn't end without seeing some music venues to either close or drop live music. East of Austin in Villa Rica, a listening room, decided to close after three years. Dillingers in Amercus closed after several years of live music. And in Dec, The Bistro At 219 in Tifton, decided to drop live music. They will remain open still. Wild Wing Café in Suwanee announced they would close at the end of the year. This location was one of the oldest locations for Wild Wing in Atlanta and had several successful years of live music in the 90s and thru the early 2000s. And one of Georgia's oldest country bars, Cowboy Bills in Milledgeville, decided to close for good. With forty plus years of regular country music, Cowboy Bills was one of Georgia's most successful country bars for many years.
One of the biggest stories of 2017 was the heartbreaking new of legendary radio personality Rhubarb Jones passing in the spring. Rhubarb was know on many Georgia country radio stations and a beloved person as well. Country radio in Georgia will never be the same. Another legendary radio host, Moby, of Moby In The Morning, announced he would be retiring, ending his syndicated show.
Several Georgia artist moved on to Nashville to pursue their career in country music. Some of them were, Megan Fowler, a two time winner of the Georgia Country Awards and two time winner of the Georgia Music awards. Travis Denning, Ben Wells and Dawson Edwards were some that signed deals in Nashville. Rick Byers out of Chatsworth, signed a recording contract with Ossum Possum Records. Also, artist from Georgia that continued their rise in country music was Kane Brown, Lauren Alaina and Brent Cobb.
The 2017 Georgia Country Awards was held for the third time at The Crazy Bull in Macon. Their most successful show thus far with a great crowd and a great night of country music. (You can review the winners of the night on the Awards page on GC). Speaking of awards, The Barron Family, Russell, Robbie and Bob was added to the Atlanta Country Music Hall of Fame as well as ReNay Lee Jarvis.
The year's biggest story was probably legendary country star, Alan Jackson being added to the Country Music Hall of Fame in Nashville. Jackson, humble as always, had Loretta Lynn announce him at the Medallion Ceremony in the fall. Georgia's Jerry Reed also went into the Hall with Jackson.