Georgia Country Reviews
If you are a Georgia artist that is active and have a cd that you would like us to review, please email us at info@Georgia-Country.com for review process and what we'll need.. We'll put it on our schedule to be reviewed and contact you when it's posted. If you are a bar, club or venue that would like to have reviewed, please contact us for arrangements.
(July 24th) Venue Review "The Crazy Bull" - Macon
The Crazy Bull in Macon is located practically downtown, right off Main Street. With Macon basically Georgia's "Music City" maybe that is appropriate. The Crazy Bull opened a couple of years ago and has continually featured some of Georgia's top talents and also bring in top regional and occasionally major names. The venue is a median sized venue, not too big but not too small as well. Once you enter, you'll find a long bar on the right hand side that makes it easy to obtain your favorite beverage. There is a small corner bar to the left. Between the entrance and main seating, The Crazy Bull has a mechanical bull for its patrons (maybe the only regular mechanical bull left in Georgia). The bull stays busy and it's still an attention grabber as folks love to still take their chances for eight seconds. There is a modest seating area with tables that give you a great view of the stage. Down the right hand side of the bar, there is a row of booths that set up on a left for great viewing as well. In the middle left of the venue, a decent size dance floor with a rail around half of it (other half is adjacent to wall and stage), that provides plenty of two stepping to line dancing. The stage for the bands is a modest size stage with plenty of room to entertain the crowd. The Crazy Bull has a back bar that is in the rear of the venue with a window to order sandwiches to burgers. The night this editor was there, there was a wide range of ages attending the venue so it seems it appeals to all types of patrons in the Macon area and the state. With the decline of the once popular Whiskey River in Macon, it's great to see Macon, with its long musical history, have a great venue for country music. So, next time you're in "Heart of Georgia", be sure to stop on in at The Crazy Bull.
Check out the below pictures from The Crazy Bull
(May 27th) CD Review - "Georgia Moon" Katie Belle Akin
Katie Belle Akin is an Atlanta based country singer and her CD "Georgia Moon" is a 3 song cd with two originals., "Georgia Moon" and "Next Thing In Tennessee" along with a cover of RaeLynn's "God Made Girls". "Georgia Moon" has had allot of air time on Atlanta's Backyard Country on The Bull over the last several months. It's a love song that is easy to listen to about finding love on a "summers night", chasing fireflys, red clay under your feet and under a "Georgia Moon". The song is well produced with traditional country instruments added, the fiddle and banjo. A song that never gets tired to listen to. Katie Belle picks it up with "Next Thing In Tennessee". Song starts about how she's an Atlanta girl but want to get to Nashville. She pays homage to Loretta to Taylor, from playing the Opry to next to the Cumberland River. A fun song that will have you tapping your foot or clapping along. She does a great job in covering "God Made Girls" to close the cd. She's right on cue and production is radio ready, if she wanted to release the song too. Katie Belle Akin is a rising country singer in the Atlanta area and even though young, still knows where the roots of country are.
Songwriters: "Georgia Moon" & "Next Thing In Tenneesee" - Katie Belle Akin, "God Made Girls" - Lori McKenna and Liz Rose.
For more information on Katie Belle Akin and to purchase cd, go to KatieBelleAkinMusic.com
(May 20th) Show Review - "Always... Patsy Cline" - Dallas Theatre, Dallas, Ga
The "Always.... Patsy Cline Show" was at The Dallas Theatre this past weekend. If you love Patsy Cline and her music but yet have not seen this show, we encourage you to do so when it rolls back through your area again. Di'Ana Christine potrayed Patsy and Marion Desio potrayed Louise Segar. The show is based on the real life relationship between Patsy and Louise in the early 60s when Louise went to see Patsy in concert. They stayed in touch after the show through letters up till Patsy's death. The musicial / play is full of all the best Patsy Cline songs that fits perfectly with Patsy's and Louise's life. Di'Ana changed wardrobe often as the musical progressed showing the different styles that Patsy Cline wore. The show is often full of humor and Marion engages the audience often, even coming down on the floor to dance with audience members. There was also a band called the "Bodacious Bobcats" that backed the show. The band members consisted of Atlanta area musicians. Tim Hamilton on pedal steel, Ivan Duke on lead guitar, Carlos Cabrera on piano and Trey Duke on bass. (there was a drummer but name was not recorded). Again, if you love Patsy Cline and want something different than just a tribute show to Patsy, we highly recommend this show. (Watch slide show above to see pictures from show).
(March 18th) CD Review - "Hurricane" Lauren St. Jane
Marietta based, Americana, Alternate Country, Lauren St Jane's brand new cd "Hurricane" is a great pickup for anyone looking for great rootsy country with a touch of rock infused sound. Lauren shows that she's a real redhead with her powerful lyrics and crafty songwriting. The title track "Hurricane" kicks things off about a girl getting over a stormy relationship (pardon the pun). The song is a driving cut that will make you want to listen to again and again, great guitar licks late in the song. Lauren slows it down next with "Running Around". She shows off her great vocals on this track and Jeremy Ezell of the Well Reds shares vocals on the song, they make a great match. An easy going song to listen to with the windows down on a spring day. She picks it back up with "Falling", a toe tappin' feel good song about "falling" in love. A song that very well could be a hit on today's country radio. "Down By The Water" is a country, bluegrass fun song that will keep you humming with over and over. Lauren's bio states Americana / Alternate country, but this writer would call her straight up country and feel good country, not full of the bells and whistle that radio songs can have these days. While only four songs, Lauren really shows off her great talent in these four songs. She will definitely be one to watch in the coming year and beyond.
Songwriters: "Hurricane" Lauren St Jane, Jeremy Ezell and Jameson Elder. "Running Around" Lauren St Jane and Angie Aparo. "Falling" Lauren St Jane, Josh Brundage and Jeremy Ezell. "Down By The Water" Matthew Heath and Haley Collier.
Produced and Recorded at ZK Productions, Atlanta, Ga.
For more information on Lauren St Jane and to purchase cd, go to LaurenStJane.com
(Oct 14th) CD Review - "On The Wind" David Leon
For an artist still in his early 20s, David Leon respects and honor's country music's roots and tradition and it shows on his five song cd "On The Wind". He opens the cd with honoring one of his idols Waylon Jennings, with "Waylon" about how today's music has gotten off track and we'd love to go back to the day of "Waylon". "Take Me Back" is a soothing retrospect to the good days. David cranks it up some with "Runaway Train", a cut about a guy going crazy over a girl. "One Hand On The Bible" slows it back down about how if you keep the bible close by, it will lead you in the right direction. He closes out the cd with the title track "On The Wind" about a man that has to do what it takes to support his family. David's dad is a truck driver so very well could be a tribute to his dad, Phil. Even though still young, David is a veteran on the local scene as he's been performing for around ten years now. He's honed his craft, esp with songwriting about life and love. If you get to see David live, you'll sense his love for God and family as well as his love for traditional country music.
CD produced by Susan Shewbridge with David Leon. Mastered by Susan Shewbridge at Susan Shewbridge Studios
To purchase this cd or songs from the cd, go to David Leon "On The Wind"
For more information on David Leon, go to David Leon Music
CD Review - "All Kinds Of Trouble" by Tony Sims
If you saw and heard Atlanta based Tony Sims perform, you would swear Roy Orbinson or Buddy Holly got in a time machine and showed up in 2014. Tony Sims channels the feel of Roy, with Buddy, maybe some Flying Burrito Brothers or Marty Stewart. His cd "All Kinds Of Trouble" showcases the many talents and sounds of Tony. Opening cut "Goodbye Sweetie Pie" is a rockabilly cut, that will have you either toe tapping or up and swing dancing right away. Title track "All Kinds Of Trouble" about that girl, if she leaves him, will leave him to just get into "All Kinds Of Trouble". "I Think I'm Falling In Love" shows of his guitar licks (which Tony has quickly garnered reputation for his guitar play). He brings it down some and gives all a great Roy Orbinson feel in "I'll Remember You". "Blame It All On Me" is a track of the guy just taking the blame for his girl's heartaches. The next track again shows off Tony's great guitar skills, "The Beginning Of The End", a swaying slow love song. "Picture Perfect Moon" could be a cut right out of the 50s. Next track, "I Don't Care" is a quick pace, guitar licking cut. Tony closes out the cd with "Falling In Love", a good cha-cha type song, that will having you singing along. Tony brings to the stage a country feel, but shows all his influences of Roy, Buddy, Elvis, even some Dwight Yoakam and Harry Connick, Jr. Tony's cd is a old school yet fresh sound on the scene. It's great to see a local act that shows his original creativity as well as his roots and influences without having to try to sound like all other acts.
For more information on Tony Sims and the cd, go to Tony Sims
CD Review - "Country At Heart" by Larry Scroggs
Gainesville based Larry Scroggs' new cd "Country At Heart" hits it home with die hard country / southern rock cuts. The first track on the cd "The New USA" is a song about how our country currently is, about how the hard working is taken advantage of it seems even they keep on working hard. How the American Dream is slowly being chipped away at. "Long Way Home", featuring Kimberly Dean, is a ballad about two reflecting back on their love and where did it go wrong. Larry picks it back up some with "Don't Cry For Me", a somewhat country gospel song about going on to heaven and hoping his love ones rejoice in that. The title track "Country At Heart" about how no matter what the person looks like or is, they are "country at heart" and want to hear some good country music. A good two stepper. "Dirt Road Democracy" might be a bio song about growing up and learning life's lessons the "country" way. Larry tells the story of a guy moving on after a relationship in "Want All You Take",,, a ballad that would be a good "buckle rubbing" song. Larry's Harley and fun side shows on the cut "Ride Naked", a tribute to his love of riding the "steel horse"!!! "The Noise" is a track about life and the things we have to deal with and learning to appreciate the things in life, even though we might not like them at that time. He slows it back down with "Changing" about a guy always changing for the woman in his life and all for the love from her. The cd closes out with the upbeat southern anthem "Southern By The Grace Of God" about southern living, working hard during the week and playing harder on the weekend.
Larry is the front man for The Asphalt Cowboys and his voice and songs will remind you of a mix of Hank, Jr to Montgomery Gentry. Songs on the cd where either written by Larry Scroggs or co-written with: C White, Kimberly Dean, WB Dean or B Bobo. Recorded at uTOBYa Stuido, Marietta, Ga ; Trackside Studio, Ga and North Studio, Waleska, Ga. 2014
For more information on Larry Scroggs and The Asphalt Cowboys, go to Asphalt Cowboys
CD Review - "Matt Pippin" - Matt Pippin
Matt Pippin's self-titled five song cd was released in 2013 and showcases one of the top talents in Georgia. A longtime veteran on the country music scene in Georgia and he shows that experience on every song. The opening track "What's Left" is an up tempo song (will remind you of Dierks Bentley's Lot Of Leaving Left To Do),, that talks about getting over a past love but everywhere he looks, he has reminders of her. He slows it down on the next track with "Daddy Took The Dirt Road", a retrospect look at the past and how things are changing around him and reminds himself how "daddy took his time". "Outrun Her Memory" is another look at trying to get over a past love. A mid tempo song that is easy going with a great story. The next cut, "Bigger Small Town", a favorite of this author, about how he and the girl and it seems that "small town" might be too small. Matt turns it up on the last track, "Out In The Country" with a southern rock influenced feel that will get you up and singing along. He ends the song with a fun "fee fi fo fum, aint nobody take our guns", which the song is the theme song for the Family Traditions TV Show on The Sportsman Channel. On the cd, Matt honors his roots in country and keeps it country while still keeping it fresh for today's new country listeners. It's a good mix of up tempo, toe tappin numbers to some great story telling ballads. Matt continues to make strides in his career as he was Georgia Country Awards Finalist for Male Artist of the Year and Overall Artist of the Year in 2013 and his music show continue to carry him far in 2014.
For more information on Matt Pippin and the cd, go to MattPippin.com
CD Review - "Macon Co. Line" - Lance Price
Atlanta based singer, songwriter Lance Price delivers some great country music in his cd "Macon Co. Line". Lance kicks off the cd with the swinging, two steppin', toe tappin' "What Country Use To Be", which is co-written by other Atlanta songwriter, Wil Hodge. The song talks about the legends of country music and wishing they were still around. He slows it down with a ballad on the next track with "She's Something Else", about his love one that he's missing and all the descriptions he can think of her. Lance picks up the toe tappin' beat with the title track "Macon Co. Line", a cut about getting to that girl just over the "Macon Co. Line". "30, 000 Feet Above Austin" is a great, well written track that could be a hit easily on today's radio. About how he may be "above Austin and not completely over you". Lance pulls out the Mariachi on us (actually, he found a local Mariachi band to bring in for the cd), a cha-cha beat about that famous drink (or is it really about a girl?). "Encore" slows it back down about a guy in a bar playing to the crowd and then getting to the girl he loves to play that "encore". Lance closes out his seven song cd with "Beertime". A fun, rowdy song that gets people fired up as they get off work and ready to go party at their favorite joint. Lance gives everyone a little bit of everything on "Macon Co. Line" while all still country. Great instrument play and vocals on the cd that keeps it fresh but simple and not overpowering. He shows his roots of some 90's country while still containing a modern country feel to his music.
All songs on cd written by Lance Price except "What Country Used To Be", co-written with Wil Hodge. Tracks produced, mixed and mastered by Brian Stephens at BonzoTunes Studios or by Ryan Almario at FlipFunk Studios. Album cover design and photography by Kristina Ackerman. 2013.
For more information on Lance Price and the cd, go to LancePrice.net
CD Review - "Can't Get Enough" - Brock
Many acts these days try to provide a little bit of everyone on their cds and Lawrenceville based, Brock, is no exception on his cd "Can't Get Enough". He provides the country but also has a little bit of blues, r&b, southern rock and more on this cd. Opening track "Back that Truck Up" is a banjo infused, heavy two step beat cut about getting the truck ready for that weekend party. "Nobody Like Me" is a fun, toe tappin' track about how him as average guy got that dream girl. He slows it down just a little with "Southern Comfort Dream" about the southern life we all live. "Just Can't Get Enough" is a rollicking southern rockin', southern anthem, again that "country party" theme. He brings out the banjo again with "Hangin' With The Boys", partying with guys on a Friday night. Brock shows his fun lovin' side with "Makin' Up (Is Worth Fighting For), a great west coast beat song that is well written and fun to play over and over. "What She Does To Me" is a tribute to that girl that he loves and all the things he loves about her. "Knowing Better" is a country r&b cut about maybe doing a few things you shouldn't do but doing them still. He sings about Alabama, about all the things he loves about the state BUT after she's left, there is "Nothin' Sweet About Alabama". His last cut "Good Lord Willing", closes things out again, about partying country style on a Saturday night. Brock definitely has a different sound that most acts in today's country, his voice still country but rich in soul, rhythm & blues as well.
Songs written or co-written by: Brock, Jack Williams, Kevin Grantt, Troy Johnson, Adam Currington, Tommy Conners, Bill Diluig, Jesse Stern, Dave Tough, Julie Gibb, Walker Hayes, Rhett Akins, Dallas Davidson, Brice Long, Lee Miller, Nicole & Deke Steerhand.
Produced by Paul Scholten & County Q Productions, Nashville.
For more information on Brock and the cd, go to MusicBrock.com
CD Review - "Krysta Nick " - Krysta Nick
Atlanta area singer / songwriter Krysta Nick has been involved in music since a very young age. We at GC, remember seeing Krysta at age 11, wowing folks at local talent showcases and contest. She has been blessed with a powerful voice that continues to grow and continue to "wow" everyone that hears her. She has also developed into one of the top young songwriters in the area and she shows that on her self titled cd "Krysta Nick". Krysta either wrote or co-wrote nine of the ten songs on the cd. Her music will appeal to all types of music lovers, from pop to country to Americana to rock. She opens the cd with the catchy "Too Much To Ask", about someone just wanting the truth. "Goodbyes" slows it down just a little, about a love gone wrong and being done wrong, but just be happy for each other and moving on. "Live My Life" is a great uplifting song about just enjoying life and taking what comes. "Another Thing Coming" could be a hit on today's country radio, that really shows off Krysta's vocals. The song is really catchy about that love one that things she's just run back to him. The next cut is "We Are Rebels" about being independent in today's world and paving their own path. Krysta slows it down with "This Is Love", a love song that is very soothing and relaxing. "If You Had" again shows Krysta's vocal range, a simple song about "If". "It'll Be Alright" about keeping positive in a relationship. "Shattered" is a great piano heavy song about how our lives can be "shattered" by others. She closes it out with the only cover on the cd, the classic from the Rolling Stones "Wild Horses". This cd is a showcase of Krysta's vocal range, style and great songwriting ability. Practically anyone of these songs could be hit on today's radio. Still at a young age, she has nothing but a great future ahead of her.
Songs written or co-written by Krysta Nick, Michael Gleason, Lizi Bailey, Mac Powell, Jason Hoard, Candi P. Shelton, Mick Jagger & Keith Richards
Produced, Recorded & Mixed by: Jason Hoard at Black Cat Studios, Griffin,Ga.
Mastered by Tim Roth at Black Cat Studios
Vocal Coach - Lisa Rosemond of Jan Smith Stuidos, Atlanta
Photography by Lisa Housman at partyofsevenphotography.com
Album Design by Adam Hall at atomcreative.net
For more information on Krysta Nick and the cd, go to KrystaNick.com
Club Review - Bootleggers - Athens
Athens finally has a country bar again as Bootleggers opened the last Sat night in Feb. The club is the old Country Rock, Double Duece and JJ's location. The ownership of Bootleggers has expanded the the dance floor that runs from the middle of the club, up to the stage. The dance floor is hard wood, perfect for two steppin' to line dancing. The floor has plenty of room for all dances and rails around the main part to separate those who are not dancing. They have moved the stage BACK to the original location that the Country Rock of the 90's had, even with the back mural of cowboys on horseback. The night GC was there, The Joe Olds Band was on stage and staying with the clubs theme "nothing but country", Joe and the guys played a great assortment of classic and current country hits. The bar has some new fronting over the main bar with an existing smaller bar in the back of the club. There are tables toward the back of the bar and the old "cat walk" from the previous bars there, still exist. The pool table area is still the same. The club opened its doors at 9, (talk is they might be opening earlier in the coming weeks). When the band is not on stage, the dj played several of country's current hits for plenty of dancing. Admission was $10. Drink and beer prices were reasonable, and served by an eager stuff. The sound, provided by Jeff Miller Productions, was great and drove your attention to the stage as Joe and the guys started their sets. The club is non-smoking with a smoker's patio toward the back.
Several country music lovers have been dying for a country bar to return to Athens, probably Georgia's "Music City", so it's great to see a return of country. Ownership is committed to keeping the club nothing but country.
For more information on Bootleggers, go to BootleggersAthens.com
See slideshow below of pictures from the night
CD Review - "I Wanna Ride " - Joe Olds
Joe Olds has been on the local music scene for several years, growing his popularity and following of his band. He is one of the few remaining "traditional" country music artist left it seems. Sticking to his roots and not straying too far. He shows that on his new cd "I Wanna Ride". Joe opens the cd with "Good Ole Days", a toe tapping, sing along song about reliving the fun days of long ago. Out with friends and enjoying life. "Redneck Thing" is a guitar grooving southern anthem about all the things that "rednecks" love. While it's still country, a great song for anyone to get up and dance to. Joe slows it down with "Right and Wrong", are retrospect about a life of doing right even though on the wild side at times. The song has more of a waltz feel and a great meaning. "Till Friday Rolls Around" gives us a more honky tonk feel of a song. Co-written by Steve Baxley, that the band lost in 2011. The song showcases the guys love for their love of honky tonking on Friday nights. Joe shows it's softer side again with "All I Need To know", looking back on a past love and hoping she is thinking of him. "Don't Hold Your Breath" about a woman in a man's life that the guy is not going to give her another chance. The title track "I Wanna Ride" is probably Joe's theme song these days, about living life to the fullest. An uptempo, two steppin' cut that is fun to hear and dance to. "She's Too Good To Be True" is a cut looking back on a past love of a lifetime. "If This Is Country" is Joe's question to modern country as with all the pop & rockin' country these days, is his style of country still wanted? "Broken Promise Land" is a heart tugging track about a man that is married, but still out looking for the one night stands. "What's A Girl Like You" is a fun song about a love in a guy's life. Joe closes out the cd with another great song written, "My Best Friend", written by Steve Baxley. The "best friend" is his old guitar.
Joe believes in his traditional style of country and his fans support that. This cd shows off his traditional side while has plenty of songs that would appeal to any modern country fan. At the time of this review, Joe has plenty of cd release parties where you can pick up the cd. Please check his website for the next one. This cd is dedicated to the memory of Steve Baxley
Songs on cd written or co-written by Joe Olds, Steve Baxley, David Brantley, Scott Brantley, C Joiley, T Joiley, F Cullins, H Claxton, GL Jacobs, Ivan Duke and TK Manwill.
Musicians: Joe Olds (guitar, lead vocals), Ivan Duke (lead guitar), Steve Allison (steel guitar), Chris Jones ( drums, bass, keyboard, guitar)
Produced, Mixed and Engineered by Chris Jones
Artist Images - CJ Photography, CD Graphics - After Oz Productions
For more information on Joe Olds and the cd, go to JoeOlds.com
CD Review - "Just Running Around" - Greg Craft
East Point's Greg Craft brings a good mix of a traditional country sound with modern country twist in his latest cd, "Just Running Around". The opening track, the catchy "All Mine" is appreciating the love one in his life and thankful knowing she's his. "Good Times" slows it down some, reminiscing back on a love one, wishing he was still he was still with her and if he had another chance with her, he knows he could make it work. Greg's picks up with the honky tonkin' and title track "Just Running Around", a story about the woman in his life that maybe "running around" on him. As great song to kick up the boots and swing a little. "Independence Day" is a sad story about the breakup of a relationship and the "freedom" she wanted. Greg shows us the "blues" side of him with "The Blues Aint Nothin'", an guitar pickin' cut about losing the love of his life. "Could Be Everything" is a song you could have had heard from George Strait, a fiddle and pedal steel filled song about hope in a relationship. "Thief" slows it back down, a haunting cut about about one of the men crucified on the mount, along with Jesus. Greg picks it back up with "Point Of No Return", about meeting a woman in a bar and she winning him over. "The Best Is Still To Come" is a fine song about looking back on a relationship but yet still looking forward to tomorrow. Greg closes out the cd with "Downtime", an easy going song about just relaxing and enjoying life.
Greg's voice will remind you of a mix of Alan Jackson and Clint Black. Great easy going song that tell a story in a more traditional country feel.
Songs on cd written or co-written by Greg Craft, Jimmy Stewart, Tim Nichols, Jame Cobb, Karen Staley, Chris Crawford, Samuel Anderson, Bradley Avery, David Carr, Mark D. Lee, Johnny Mac Powell, D.M. Lee, Louis Brow and Jeff Bruce
Mixed, Mastered, Photography by Real 2 Real Studios.
For more information on Greg Craft and the cd, go to GregCraft.com
Club Review - Bootleggers - Columbus
Bootleggers in Columbus opened in July of 2011 and in the one and a half years of business, has become the premier country bar in Columbus. It is located downtown on Broadway in the evergrowing entertainment district. The bar isn't huge by no mean, a long narrow room with a bar in the back, but makes up for it with plenty of great country music, dancing and just shear fun with friends. The bar will remind you a lot of the bars you see on Broadway in Nashville, where a stage is at the entrance where passerbys can not only hear the music coming from within but see the band on stage as well. The décor heckens back to the days of whiskey running, with barrels, mason jars for lights, old pictures on the wall, and a moose head. One unique thing about the bar is a tire swing up front that the waitrees will swing on and customers can take a ride with any of the girls on the swing. There are several tvs so you can catch your favorite team. The dj plays plenty of country videos when the band is not on stage as well. The bartenders in the back bar are very attentive to customer's needs with cold beer, drinks and you HAVE to try the Bootleggers Punch. They have a great sound system that supports some of the best country bands in Georgia, playing every week and weekend on stage. There is not really a dance floor but with the hard wood floors, plenty of room for some two steppin to line dancing. There is plenty of parking downtown, especially a parking deck in back of the businesses on the Bootleggers side of the street. So, when in Columbus and looking for a great time out with great country music, be sure to check out Bootleggers.
CD Review - "Night Train" - Jason Aldean
Jason Aldean has practically reached superstar status in country music, with his sold out shows, now including a Fenway Park show sold out in just minutes. A true sign of superstar status. With already four very successful albums under his belt, he released "Night Train" on October 16th during the rise of the first cut from the cd, "Take A Little Ride". Jason still champions small town life and it's reflected on this cd with the opening cut, "This Nothin' Town", an up tempo anthem about even though small town, there is always something going on. He still sings about love on the cd with "When She Says Baby", it always gets him no matter what's going on. "Feel That Again" is another semi-ballad about remembering past love and the way it felt. "Wheels Rollin'" is an haunting account about living life on the road. The song will remind you some of something that Guns N Roses would cut, showing off Jason's rocking side. On the CMA Awards, he got to tease the crowd with a song with Luke Bryan & Eric Church with "The Only Way I Know", another guitar driven anthem about southern way of life, that also shows his touch of rap, but not as heavy as the previous "Dirt Road Anthem". "I Don't Do Lonely Well" slows it down allot as Jason gets to his country roots. The title track, "Night Train" is a great toe tappin' about being with the one you love and enjoying the sounds of night, that "Night Train". He funs it up allot with "1994", a tribute to 90's star, Joe Diffie, has some rap, talking about Joe Diffie with a driving beat. This might not be a radio hit, but should be very popular in the clubs, with a little bit of everything for everyone. "Drink One For Me" is another potential hit that really showcases Jason's vocals, an easy going song that could been a hit with any generation. He closes out the cd with "Water Tower", another anthem about southern life that anyone that grew up in a small town, with that water tower on the hill, can relate to.
Almost every song on this cd has the potential to be a hit, with highlights being "This Nothin' Town", "I Don't Do Lonely Well", "Night Train" & "Drink One For Me". It will just be up to his record company if they want to keep the album out there for the public for all these to be chart hits.
CD produced by Michael Knox. Recorded and Mixed by Peter Coleman at Treasure Isle Recording Studio, Nashville, TN. Mastered by Richard Dodd at Richard Dodd Mixing & Mastering, Nashville, TN.
Club Review - Big Rax Saloon - Albany
Check out pictures of Big Rax below
Big Rax in Albany opened early in the year and has become the premier country bar in southwest Georgia. Big Rax is a tribute to the hunting tradition in south Georgia as there is plenty of dear heads all around the bar, hence the name. Located in western Albany, on North Westover Blvd, the bar offers plenty off parking at the end of a shopping center where it's also very convenient to the Albany Bypass and Dawson Rd. The bar is cozy but big enough with plenty of room to move around. There is a nice size stage that features country music on weekends. For the dancers, plenty of room right off the stage for some line dancing or slow dancing with your date. The club is non-smoking with a smoker's patio that is right off the main room. The bar offers plenty of seating for parties and anyone wanting to set back and enjoy the music and crowd. There is a good size bar located in back of the club and service from the waitresses are quick and efficient. Big Rax showcases some of Georgia's top country bands from Cole Taylor, to Highway 55 and Faith Jackson. The night GC was there, The Jeremiah Wheeler Band from Cave Spring, Ga, was on stage and provided the crowd with a great night of country hits all night long, that kept the crowd up dancing and partying throughout the night. So, if you are in the Albany area, we highly recommend trying out Big Rax as it's become not only a top bar in Albany but in Georgia.
For more information on Big Rax, go to Big Rax Saloon
CD Review - Jeremiah Wheeler "I Call Home"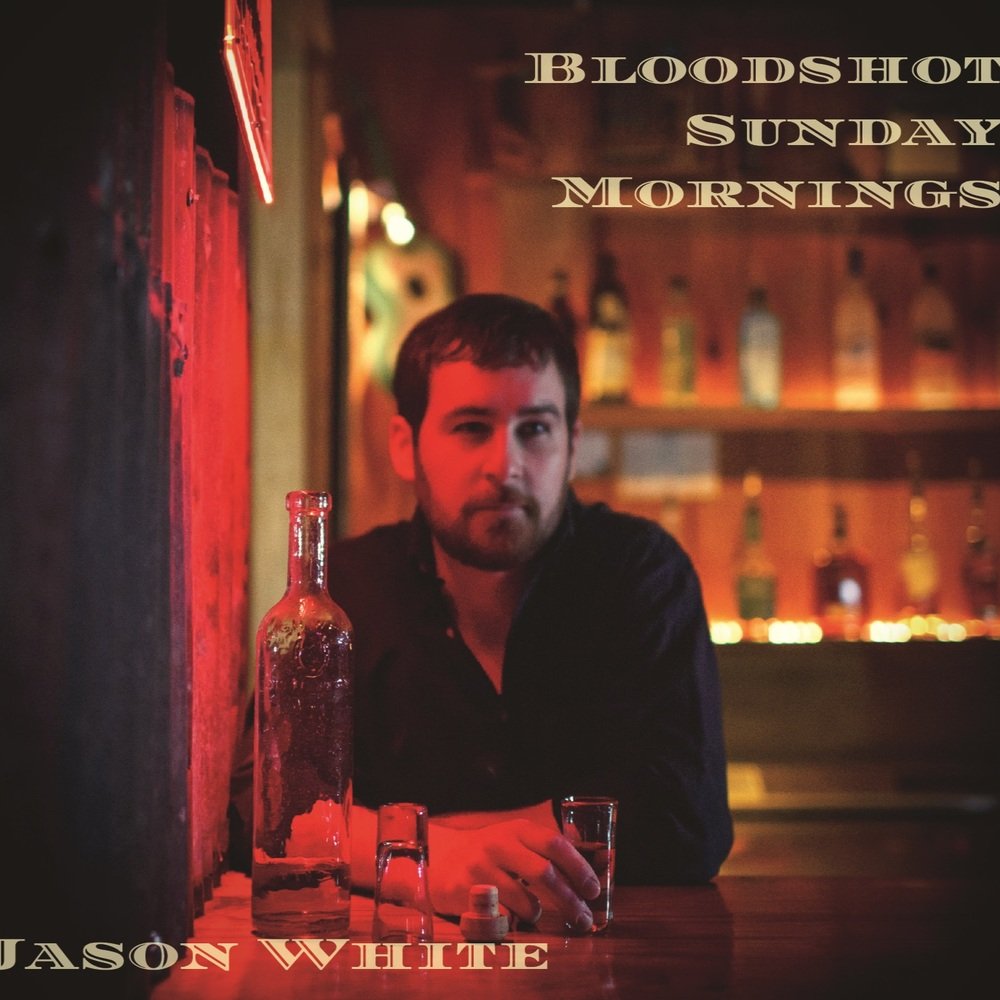 If country music had a garden and any day you could go out and pick fresh fruit from a tree any day, then Georgia would be that garden. And one basket full of fresh is Jeremiah Wheeler , from Cave Spring. He showcases his talent on his debut cd "I Call Home". The first track and title track "I Call Home" opens up the cd. It's an easy going track about simple life in a small Georgia town and about someone coming home to that life and another one that can't stay away. "I Miss You" slows it down about a life without that love one. Remembering all the good times, living their dreams but missing that person. Jeremiah tells a story about a guy trying to convince a girl that he is better for her than others on "Let Me". He stays on the guy/girl theme with "Can't Run From Her" about those southern girls that us southern guys have to deal with. Drinking songs is a staple in country music and Jeremiah keeps up that tradition with "Me and Jim Beam", with the common story line of a guy trying to "drink her off his mind". "Didn't Let Go" talks about a guy that just cant move on from a past love. He picks it back up on the drinking theme with "The Bottle Wins Every Time", a story that almost anyone has had about turning to the bottle to drown away those memories of a past love. A highlight of the cd. "Stop Loving You" slows it down again about hanging onto that girl in his life. The guy can do a lot of things but not "Stop Loving You". Jeremiah keeps it on the slow side with "Tennessee", another love song about swearing to his love one that nothing changes just because he's off to "Tennessee". After a cd full of love songs, Jeremiah picks it up with "We Make This Town" about having fun on a Georgia, small town, Saturday night.
Jeremiah is following the footsteps of Jason Aldean, Brantley Gilbert and other great Georgia acts before him. You'll hear the influence on this cd yet will find Jeremiah's own touch to all his songs.
Jeremiah is exclusive writer on all songs. Produced by Kenny Royster. Photographer: Andrea-Garrett-Eubanks. Graphic Designer: Branilyn Packer. Recorded at Direct Image Studio, Nashville, Tn.
For more information and to purchase cd, go to Jeremiah Wheeler Facebook
CD Review - Jordan Rager "Burning Gasoline"
2012 has been a whirwhind year for Jordan Rager. After being on NBC's The Voice earlier in the year to now, locally being booked every weekend as everyone cant get enough of Jordan. Now, he has brought his original music to the public with his newest cd "Burning Gasoline". The opening cut and title track "Burning Gasoline" is a great southern country anthem about being on the road and enjoying life. Jordan slows is down some with "You Talk About A Memory", with him looking back on a past love in highschool and "Katie" moving on from him. "That Kinda Girl" picks up back up and looks at love on the other side, being with the one you love and enjoying life. A great toe tapper about that "Georgia peach" that every guy wants. Jordan comes with some real country with "This Old Boy", not to be confused with Craig Morgan's "This Ole Boy", about a country guy that has his world turned upside down by that girl. A favorite with Jordan's fans, "Natural Born Charm", a song that Jordan has been singing for years, is a tale about life growing in the south, loving and living life. Jordan rocks it up a little with "The Old Georgia Dirt Road". Jordan's show off his Brantley Gilbert influence on the song about partying down on the weekend!!! Another song that Jordan is proud of, "Don't Tell Mama" about being raised by mama and learning well, but as the saying "boys will be boys!!!". Speaking of "Boys Will Be Boys", the next track is just that,,, about all the things that boys do growing up. Jordan shows off his country roots with "Waylon",,, a tribute to Jennings and doing country the "Waylon way". "She Oughta Be Gone" is another heart breaking song about not getting over that special one. The last two songs on the cd "Her Own Song" and "We Walk Together", Jordan tells about about the love and memories in his life, his special one and a dedication to his highschool class. GC has seen Jordan grow allot over the years and see nothing but great things on the horizon for his career. This cd is another step toward his goals with his music. A very entertaining cd that will take you on a ride though his life!!
Jordan wrote or co-wrote all songs on cd. Other co-writers were: Thomas Archer, Joe Todd, Jayce Hein, Dennis Kunston, Stephen Wilson and Jeremy Bussey
CD Recorded, Mixed and Mastered at Johnson Brothers Studio - Covington, Ga.
For more information and to purchase cd, go to JordanRager.com
Club Review - Silverados - Savannah
Silverados is located just off I-95, just between I-16 and the South Carolina border, in Pooler, just outside of Savannah. Silverados is another great Georgia honky tonk, that would appeal to the tourist on a trip or the trucker that needs a break from the road. The bar is not too big, small enough that it's easy to meet and make new friends. It has one bar located as you first come into the club. There is a nice size stage for the bands located directly in view of the bar with plenty of tables for everyone. You can order a bite to eat or your favorite beverage from great service from waitresses or the bartender. For you dancers, a very decent size dance floor that you can either line dance or two step on. Just off the right of the stage is the game room with 3 pool tables, some arcade games and darts for the players out there. The night of our visit, The Andrew James Band was on stage. One of the most popular bands in the area and a regular at Silverados, Andrew and the guys were playing all the great country hits from Merle to Blake and everything in between. So, if you are in the Savannah area, go check out Silverados. If you love a good friendly honky tonk, Silverados is the place for you.
CD Review: Zac Brown Band "Uncaged"
If Zac Brown Band threw a party and invited Jimmy Buffett, Bob Marley, Kenny Chesney, Charlie Daniels and The Allman Brothers, and they set around jammed and if someone hit record, "Uncaged" is probably what you'd get. Zac and the guys show their range and versatility with each and every song on this cd. They open the cd with the island flavor "Jump Right In", filled with the bongos, organs and such to set you in the mood. Title track "Uncaged" is more on the southern rock side with driving guitar riffs and organs. "Goodbye In Her Eyes" slows it down a lot with a ballad about the end of a relationship. We see a hit with this song. Current hit "The Wind" has all the feel of bluegrass and toe tapping full of fiddles all throughout. You've probably seen the hilarious video to this song. They get back to the islands with the Marley feeling "Island Song" that will make you feel you're right there on the beach with a Red Stripe in your hand. Should be a hit on the beaches for years. "Sweet Annie" gets more in the country feel and also more of the Zac Brown Band sound we've grown accustomed to. They turn it back up with the very fun "Natural Distaster" about a girl that is just too wild to handle. "She's fire on the mountain with everyone she meets" "she's holding lightning in both hands" are lines from the song, should give you an idea. The blues sounding "Overnight" feels like it was cut on the banks of Ocmulgee River in Macon with Otis Redding. They come back down again with "Lance's Song", a slow fiddle ballad about living life like you want to. "Day That I Die" is a potential hit about someone that lives life the way they want to, could be somewhat an autobiography of Zac. The last cut "Last But Not Least" closes out the cd about that love one that comes along lastly in his life.
"Uncaged" is not any prototypical "country" cd,, it's a "Zac Brown Band" cd. Zac has had many influences in his music and career and he shows them all off here. You don't have to be a country music love to enjoy the cd, you just have to be a music lover.
Produced by Keith Stegall and Zac Brown. Recorded by: John Kelton at Echo Mountain Recording (Ashville, NC). Mixed by John Kelton at The Sound Studio in Nashville. Mastered by Hank Williams at MasterMix in Nashville. CD cover art and painting by Brandon Maldonado. Photography by Cole Cassell and Southern Reel.
CD Review: Jennifer Cintron "I Know Who I Am"
Manchester based, Jennifer Cintron's cd "I Know Who I Am" is another example and proof of the great talent we have here in Georgia. An established and proven talent showcases her vocal and songwriting talents on this cd. She opens the cd with "In This Song" about a message for that love one that she can only say "In This Song". She picks up the beat with the popular "Give Me One Good Reason", a cut with a 90's country feel about setting things straight with that person. Something you could hear Gretchen Wilson sing. She slows it back down with the title track "I Know Who I Am". A story about losing that person but that person never got to know her. "Tonight" keeps the great ballad beat going about the struggles of a relationship but if the love is strong enough, they'll get through it and get to "Tonight". She picks it back up again with "Shake Me Like That Apple Tree", a track that if you want her love you have to "shake that tree". "It's Your Life Now" is a great story about moving on from a relationship. The next track is "Before It's Too Late" about living life and learning from it. She picks it up with some toe tapping "Way Back When", a look back on the simple way of life. Jennifer describes her country way of life on this cd, a collection of easy going songs that are fun to sing along to or get up and dance.
All songs on the cd written by Jennifer Cintron. Why Back When, co-written by Gary Williams
CD Review: Alan Jackson "Thirty Miles West"
Modern day legend, Alan Jackson continues to keep rolling on like a train through the countryside. He, like George Strait, proves that when you're good and put out great material, your career can last well into your fifties. He's proves this on his newest cd "Thirty Miles West". The opening track, "Gonna Come Back As A Country Song" is a song that you would think someone would have cut by now. About how a singer just wants to come back as country song after he dies. "You Go Your Way" is a good cha-cha beat song about after a couple has broken up, they look back on the relationship and handle it in different ways. Alan has never been know of too many ballads, but "Everything But The Wings" is a love song about that love one he cherishes and describes her as an angel that has "Everything But The Wings". He picks it up with the two steppin' "Talk Is Cheap" about living life, not just talking about it. "So You Don't Have To Love Me Anymore" has been compared to being a modern day "He Stopped Loving Her Today", a heart breaking song that didn't make it to number one, but will go down as one of Alan's memorable songs. Alan has always had a great way of putting everyday things into words and he does it again on "Look Her In The Eye And Lie" about how we always lie to our love ones, about how we feel about the relationship. One of the highlights of the cd is the very up tempo "Dixie Highway" with Zac Brown. A fun, sing-a-long song about life in Georgia, growing up on that "Dixie Highway". If it's not a single soon, it should be. The rest of the cd if full of great, predictable cuts that we expect from Alan. "Her Life's A Song" a fun song, "Nothin' Fancy" is about the simple things in life and spending with the one you love. "Long Way To Go" is the single from late 2011, a great dance song about partying on the beach. Alan closes out the cd with "When I Saw You Leaving (For Nisey), a heartbreaker that he wrote after his wife Denise was diagnosed with cancer. She is cancer free now, so the song ends on a happy note. This cd may not appeal to the 20 something, guitar slashing country fans, but it is pure country that seems to a rarity more and more these days.
All songs on the cd written by Alan Jackson or by or with: Chris Stapleson, Terry McBride, Troy Jones, Tony Lane, David Lee, Guy Clark, Morgane Hayes, Adam Wright, Jay Knowles, Clint Daniels, Kyle Sackley, Jeff Hyde, Shawn Camp, Al Anderson,
Produced by Keith Stegall. Recorded by John Kelton at The Castle in Franklin, Tn. Mixed by John Kelton at The Sound Studios in Nashville. Master by Hank Williams at MasterMix in Nashville. Photography by Russ Harrington and Scott Scovill.
Club Review: Saddle Bags - Savannah
Savannah's newest country bar, Saddle Bags, opened up earlier in the year and has been a hit from its first night. Located on famous River Street in Savannah's entertainment district, the bar adds that country feel to the many other live music venues located on the row. The bar is neither too big or too small, just the right room to be able to stop in, have a cold old, dance a few and hear some great country music. The bar has a very rustic feel with plenty of wood, wood stools, wood rails around the dance floor, bull and dear heads on the walls. The DJ booth is a huge cowboy boot. There is a nice stage with a decent size dance floor for its dancers. Plenty of room for line dancing and two steppin' to your favorite song. There is one large bar on the other end of the bar to accommodate many a patron with plenty of tvs to catch your favorite team or a race. Saddle Bags has a mechanical bull (when most bars have abandoned them), a couple of pool tables to shoot a round. The bar host some of Georgia's best country and country rock bands, such as The Andrew James Band, Lauren Ashley and others and so far has had the occasional bigger name in, such as Trent Tomlinson. So, if you are in Savannah and looking for a great country music night out, get down to River Street to Saddle Bags for a great time.
Check out some pictures from Saddle Bags
For more information , go to Saddle Bags Facebook
CD Review: Kip Moore "Up All Night"
Tifton's Kip Moore has quickly followed the path that other Georgia country acts have worn out to Nashville. He had a minor hit a year ago with "Mary Was The Marrying Kind", getting some play on CMT and radio. But this past fall, he released "Somethin'Bout A Truck". The song was very catchy but would it be the breakout hit he wanted? It eventually caught onto radio and CMT and GAC and at the time of this review, is # 5 on the Billboard country charts, making it definitely a breakout hit. He is following this hit with his cd "Up All Night". Kip is fast being called "The Hillbilly Springsteen" with his gritty, gravelly voice and songs about life and living. He opens up the cd with "Drive Me Crazy" about the first time of meeting that girl. "Beer Money" is a drinking anthem about having a getting to the weekend but with nothing to do, just grabbing your girl and having fun with your "beer money". "Somethin' Bout A Truck" is next and one of the reasons it's become a hit, is that is just a simple song about the basic things guys love, a truck, a girl, beer, to start. What more could a guy ask for? It should be his signature song for sometime. Kip slows it down with "Everything But You", which has a little Tom Petty feel. "Crazy One More Time" definitely has that Springsteen feel, about life with that girl and living life. His current new single "Hey Pretty Girl" is yet another simple song about maybe meeting that girl and winning her over. Kip turns up the rockin' side with the fun "Reckless (Still Growin' Up). A great story about a guy, making decisions and just enjoying life. It could be a hit for Kip. A fun, singalong song. The title track, "Up All Night" , a track about spending the whole night with the one you love. "Fly Again" is another fun song about just being free and goofing off. He closes out the cd with "Faith When I Fall", a sweet song about reconnecting with that girl and asking her to be there when he needs here.
Kip has all the tools to be a star in country music. Looks, voice and songwriting talent. Proving again that the talent pool in Georgia is still full and plenty
All songs on cd were written by Kip Moore with help from: Keifer Thompson, Blair Daly, Troy Vergas, Dan Couch, Trent Summar, Chris Lindsay, Aimee Mayo, Brett James and Dave Lapsley
Produced By Brett James. Recorded by Ben Fowler at Ocean Way Nashville. Mixed by Nick Brophy at The Laundry Room Studio, Nashville. Mastered by Andrew Mendelson at Georgetown Masters, Nashville.
CD Review: Gannon Adams "Breakin' Me Down"
Gannon Adams from Mansfield, Ga, has come onto the scene in the last year, having his music played on The Bull Atlanta's Backyard Country and recently opening for Merle Haggard. Part of his progression is releasing his own ten song cd called "Breakin' Me Down". Release in early 2012, Gannon has put together one of the best cd's that any new artist could do. The track "Goodbye To The Old Me" is an anthem to the guy that wants to improve for his girl and put the "Old Me" be better. "Ghost Town" was co-written by Jason Aldean, as well as seven other tracks on the cd. The cut is about the lonely world when a love has left. One of the best written songs on the cd "Cowboy Lady" has a great retro country feel of a story of a guy out on the town and meets a lady but even though he's tempted, he explains to her that he has a love at home. Title track "Breakin' Me Down" has been a popular song on Backyard Country, a cut about that love one that really gets into him and has him falling apart over her. "Hard To Say Goodbye" is the very common problem that anyone has when it comes to trying to get over one someone. Gannon shows off his ballad vocals with "Nothing Left To Lose" about the guy at the end of the rope with the girl so he's putting all on the line for her after losing her. He picks it back up with the next track "Hold On", he's telling the girl he's about to let loose his love on her. With help from Rhett Akins and Charlie Daniels writing the next cut, "Friday Night In Dixie" , that was also cut by Rhett in 2002, Gannon put his own touch on the song of a story of partying on a southern night. Gannon comes back down with "When I'm Through Looking Back" about moving on from a past love. He ends the cd with the country rockin' "Think About Me", that will have you top tapping and singing along.
Gannon has a fresh sound to country music yet still has a old school country twang in his voice. Many of the songs on this cd are "radio ready" and is a great showcase of Gannon's talent that we feel will take him far in country music.
Writers or co-writers on the cd are: Kelly Archer, Justin Weaver, Rodney Clawson, Vicky McGhee, Jason Aldean, Curtis Powers, Tully Kennedy, Bobby Pinson, Jeffrey Stevens, Brad Akins, Rhett Akins, Charlie Daniels, David Murphy and Kim Tribble.
Recorded at Johnson Brothers Studios - Covington, Ga., Producers: John Johnson & Gannon Adams, Photography: Katie Joe Adams.
Musicians: Keys = John Johnson, Guitar = Daniel Addison, Drums = George Sandler, Steel / Fiddle = Bruce Hoffman, BGVs = John Johnson
For more information and to purchase cd, go to GannonAdams.com
CLUB REVIEW; ELECTRIC COWBOY - KENNESAW - NOV 19TH, 2011
Cowboys in Kennesaw closed in the fall of 2010 after being a long time establishment in the Atlanta country music scene. After a year, some felt that Atlanta would never have another great country dance club to attend again, at least not any time soon. Well, the people at Electric Cowboy purchased the old Cowboys location and has delivered on bringing back the dance hall feel to Atlanta. In just around two months, the old Cowboys was refurbished into a sparkling, clean, fresh new club that anyone that loves country music will enjoy. First, the parking lot of Electric Cowboy has been repainted and striped to signal that you are about to enter a much nicer club. The front of the old Cowboys was repainted (regretting losing the stage coach mural, even though you can still see it in the new Footloose movie) and a bright "Electric Cowboy" sign that no one can miss.
Once arriving, the staff was very welcoming, thanking you for coming and even one said "we hope you have a great time". What a fresh and pleasing approach from a club. If you were a regular at the old Cowboys, the first thing you'll notice is EC is much brighter in a sense that you can see across not only the dance floor but the club itself. The new bars on the main floor is well lit with back lighting, many neon signs adorn the club to give it a great honky tonk feel. EC put in two large bars on the main floor which no makes getting drinks more accessible. But you don't have to go to a bar to get a drink. There are waitresses in each area, ready at your service. After placing an order with one, she was back with drink within two minutes, so service at the club seems to be a priority. The restrooms have all be updated and very clean. Smoking is allowed at the EC, but I never really felt I was in a smoking club.
For the music and dancing. It was VERY refreshing to hear a great mix of 90's country with the current hits. For the dancers, the type of songs for dancers were mixed, to provide two stepping to line dancing. If anything, maybe a little too heavy on the cha-cha type songs and not enough of songs to west coast to, but overall, any dancer should be very pleased, with plenty of waltzes and east coast songs. And also great to see, many slow dances for the people who may not know how to country dance. Most people love to slow dance so playing slow songs gives them that opportunity. Now, the music stayed country till about 10:15, going to a short break of "disco" type songs to either line dance or "boogie" to. As the night went on, there is a more transition to modern dance songs but the country is still mixed in. So, overall, the club's music should satisfy most music lovers and dancers. The security of the club was very obvious with the floor guys very prevalent and for you dancers, many were watching to make sure no drinks on the floor. I saw many times, a patron being asked to put a drink down while on the dance floor. Dancers appreciate that as it keeps the floor from being dangerous to dance on. And then when leaving, the door guys, said thanks for coming, come back soon. When's the last time you've heard that at a club?
If I was going to say anything negative about the club it might be that maybe smoking should be limited to certain areas of the club, like the second or third floor. There are people that want to go to clubs and even though there might be a great conditioner in the building, there is still a chance of you standing by someone that is smoking. Other than that, no faults in Electric Cowboy. I would give the club a 9.5 on a scale of 1 to 10.
CONNOR CHRISTIAN & SOUTHERN GOTHIC "NEW HOMETOWN - Part 1 & 2"
Georgia has long been know for his musical heritage and of late, especially country music. Connor Christian & Southern Gothic's "New Hometown" maybe be the best example of music from Georgia today. They meet every country music lover's need with a wide range of music from diehard country with fiddle and steel to rockin' country and some good old southern blues and gospel sounds thrown in. Part 1 opens up with "Sheets Down" about being on the bayou having a carefree live. "16 Bars" shows their country rockin' side that will have anyone up and dancing. "Only Need You" is a great love song that any of today's big stars could have cut. "That Ole Jukebox" is a great fiddle and steel cut that even Alan Jackson or George Strait would been proud to have. "Stella Please" probably show's off Connor's great vocals more than any song on the cd. A powerful number that you will feel in your soul. "Hang My Head" and "The Light", two more great songs that showcase the bands talents. "Bound For Glory" has a touch of that gospel feel that you would swear would be a song written by Hank, Sr. Part 2 starts off the the energy filled "Fiddler" that shows off the great talents of Jeff Spirko, one of the top fiddle players in the state. "(She's) My Salvation" is a great song about the love a man's life. Title track "New Hometown" is all about life on the road around the world and never settling down. "Back In Dixie" is a great southern anthem about being on the road and cant wait to get back to home. "Hotel Bar" rocks it up again. A cut that any local band would appreciate. Playing to a crowd and partying the night away. They close the disc out with "Watch Me Run" another love song, but this time, getting over and past that love.
Any music lover would love this cd as it will take you on a ride around and through the spectrum of country music from Georgia. It has the influences of Zac Brown to Alan Jackson and back to the Allman Brothers. A truely talented band that we at GC, would encourage you to get to know. You'll be playing this cd over and over and we're sure will be one of your treasures in your collection.
Connor Christian & Southern Gothic
Connor Christian - Vocals, Guitars, Keys, Harmonica
Joe Abramson - Bass, Vocals
Shawn Thacker - Drums, Vocals
Jeff Spirko - Guitar, Fiddle, Banjo, Piano, Mandolin, Vocals
Elena Martin - Fiddle, Keys, Mandolin, Vocals
Produced by Connor Christian & John Briglevich. Recorded, Mixed & Mastered by John Briglevich. Assistant Engineers: Allen Fuller, Adam Sweely, Michael Shurbutt & Connor Christian. Interns: Ty Barksdale & Keishiro Yamada. Recorded at Sonica Studios in Atlanta, Ga. Art: Sam Bass. All photos by Jolie Loren. Additional Photography by Michele Meow Photography.
For more information and to purchase cd, go to www.ConnorChristian.com