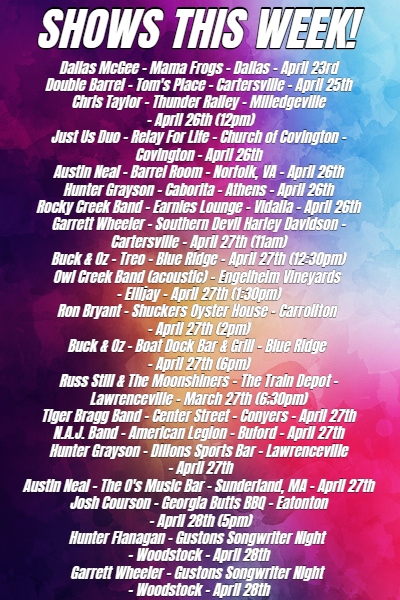 Read our newest CD Review: "Another Great Day" by The Traveling Pilgrams (Reviews page)
News: Ray Stevens elected into Country Music Hall of Fame (Natl News page)
State News: Aargon's Issac Streetman receives a Golden Ticket on American Idol (Statewide News page)
State News: Macon's Ethan Payne Golden Ticket on American Idol (Statewide News page)
Check out our March Artist of the Month, Justin Spivey (Artist of the Month page)!
Is Electric Cowboy in Atlanta the last country bar in town? (Crystal Peach Page)
Check out Luke Bryan's video of "What Makes You Country", below
Pictures and/or videos Check out latest pictures in our gallery!
Photography on Georgia-Country.com can not be copied or used without authorization from Georgia-Country.com. Please email us at info@georgia-country.com if you are interested in any of our pictures.