Georgia Statewide Country Music News
This page is dedicated to news around Georgia about artist, bands, venues, etc. If you have any news you would like to share on GC, please drop us a line at info@Georgia-Country.com
COLE TOMLINSON A BIG WINNER IN THE GGCBA AWARDS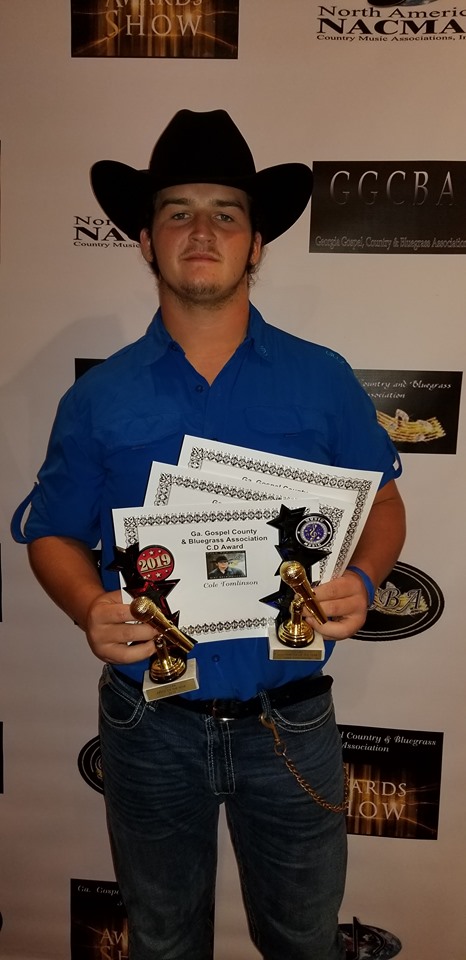 (August 19th) Cole Tomlinson, out of Blackshear, Ga, continued to rake in the awards as he won five awards in this past Saturday night's GGCBA Awards in Ringgold. Cole won New Country Male Entertainer of the Year, Vocalist of the Year, Instrumentalist of the Year, CD of the Year for Dirt Road Princess, and Songwriter of the Year with River Life. The Georgia Gospel, Country & Bluegrass Association has it annual awards honoring top talent in the state in these genres and categories. Cole was the 2017 Georgia Country Awards Teen Artist of the Year. (Source: Cole Tomlinson Facebook)
MILL TOWN MUSIC HALL NAMES DINING ROOM AFTER RHUBARB JONES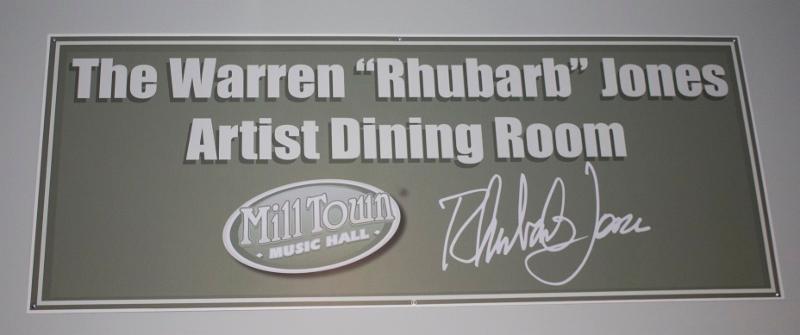 (April 30th) Mill Town Music Hall in Bremen, recently renamed its dinning room the "The Warren "Rhubarb" Jones Artist Dining Room to honor the country music DJ and celebrity, who passed away on April 2nd of 2017. Rhubarb grew up in nearby Tallapoosa and was a DJ at a Bremen radio station. The dinning room consist of the memorabilia of Rhubarb on its walls. A biography of his life and impact on the West Georgia area is also mounted on the wall. Many of the artists that perform at Mill Town Music Hall knew Rhubarb well and enjoy taking time to remember him and his legacy. Also, Mill Town Music Hall has established the Rhubarb Jones Memorial Scholarship to support students in the School of Communications and Media at Kennesaw State University. (Source: Mill Town Music Hall)
ISSAC STREETMAN GETS GOLDEN TICKET ON AMERICAN IDOL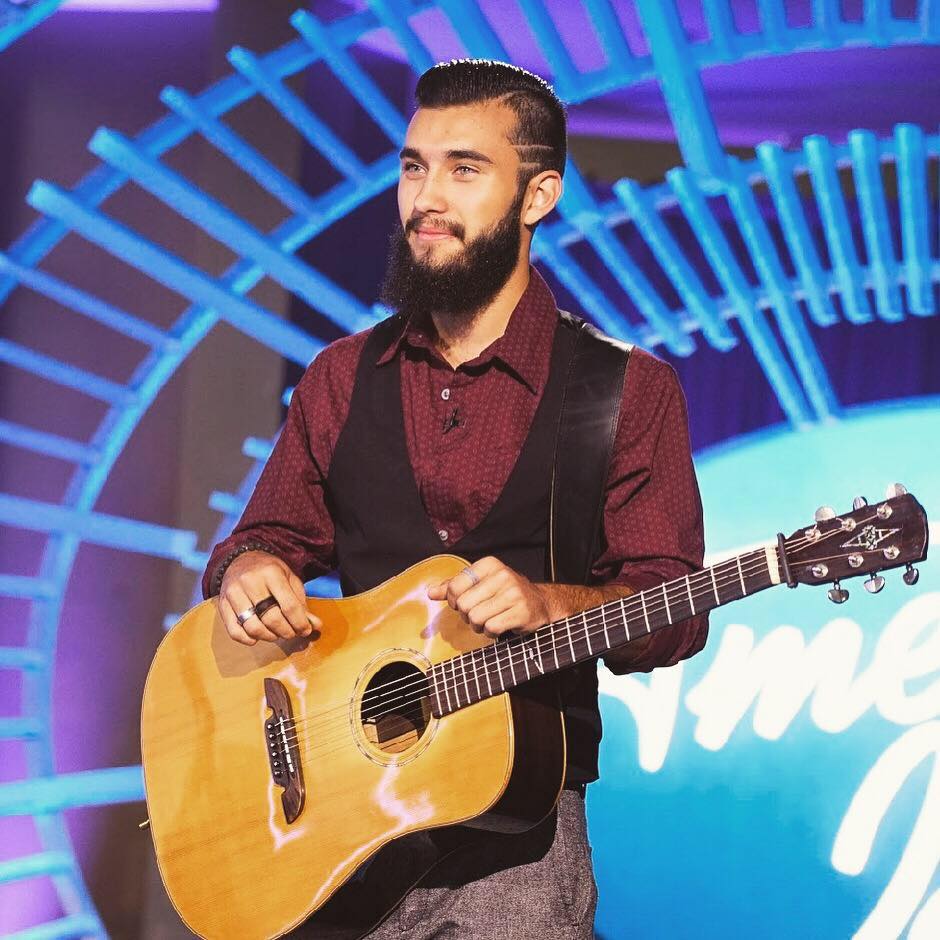 (March 19th)
Aaragon singer, Issac Streetman became another Georgia singer to "GO TO HOLLYWOOD" as he received his golden ticket this past Sunday night.
CLAY PAGE BECOMES ANOTHER GOLDEN TICKET WINNER ON AMERICAN IDOL

(March 11th) Clay Page of Elberton received his Golden Ticket last night on American Idol. All three judges sent him to Hollywood after he performed Thomas Rhett's "Die A Happy Man". He comes the 2nd Georgia country singer to move on after Ethan Payne did last week. Clay has been a past Artist of the Month on Georgia-Country.com To watch his performance, see video below.
MACON SINGER ETHAN PAYNE GETS THE GOLDEN TICKET ON AMERICAN IDOL

(March 7th) Macon singer, Ethan Payne got a golden ticket last night on American Idol. He also got to perform in the audition with Luke Bryan. Ethan has cystic fibrosis an a few years ago, was invited by Luke to perform on stage with him in Texas. Ethan got rave reviews also from Lionel Richie and Katy Perry. Ethan was a finalist for Teen Artist of the Year in the 2018 Georgia Country Awards, where he performed in front of his hometown crowd in Macon. To watch Ethan's performance, play video below.
GEORGIA SINGER DALTON DOVER PICKED BY BLAKE SHELTON ON THE VOICE

(March 6th) Cartersville area based singer, Dalton Dover auditioned on NBC's The Voice last night. He sung Keith Whitley's "Don't Close Your Eyes". It didnt take long for Blake Shelton to say yes and turn around for Dalton. The other judges still complimented Dalton on his voice but they admitted with him doing a country song, it was obvious that Dalton would pick Blake to work with. Watch video below of Dalton's performance.
GEORGIA RADIO PERSONALITY, STEVE FERGUSON PASSES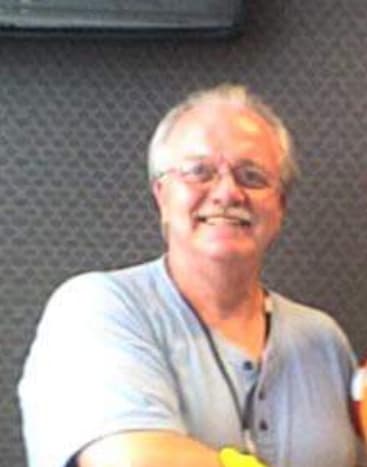 (Feb 20th) Steve Ferguson lost his battle with cancer this week (Feb. 18); he was diagnosed with terminal bile cancer earlier this year. He served on the MusicRow reporting panel for 12 years with WTHO. Ferguson began his radio career in 1985 with WMTZ in Martinez, Georgia, as a part-time Sunday afternoon host. In five years, he had been promoted to program director and morning drive host. In 1990 when WMTZ's format changed to oldies, Ferguson left the station to work for WTHO in Thompson, Georgia. He served as the program director for 29 years as well as morning drive host for 18 years. In 2010, Ferguson was awarded MusicRow's CountryBreakout Reporter of the Year for his love and dedication to his profession. Last week (Feb. 13), he was awarded the Randy Jones Award for the same devotion to his community and career. Ferguson was also an avid musician having played bass guitar, drums and vocals. Visitation will be held Thursday Feb. 21 from 6:00pm-8:00pm at Beggs Funeral Home in Thomson, Georgia. Funeral Services will be held Friday, Feb. 22 from 3 p.m. (Source: MusicRow.com)
GEORGIA MOUNTAIN FAIRGROUNDS WINS AWARD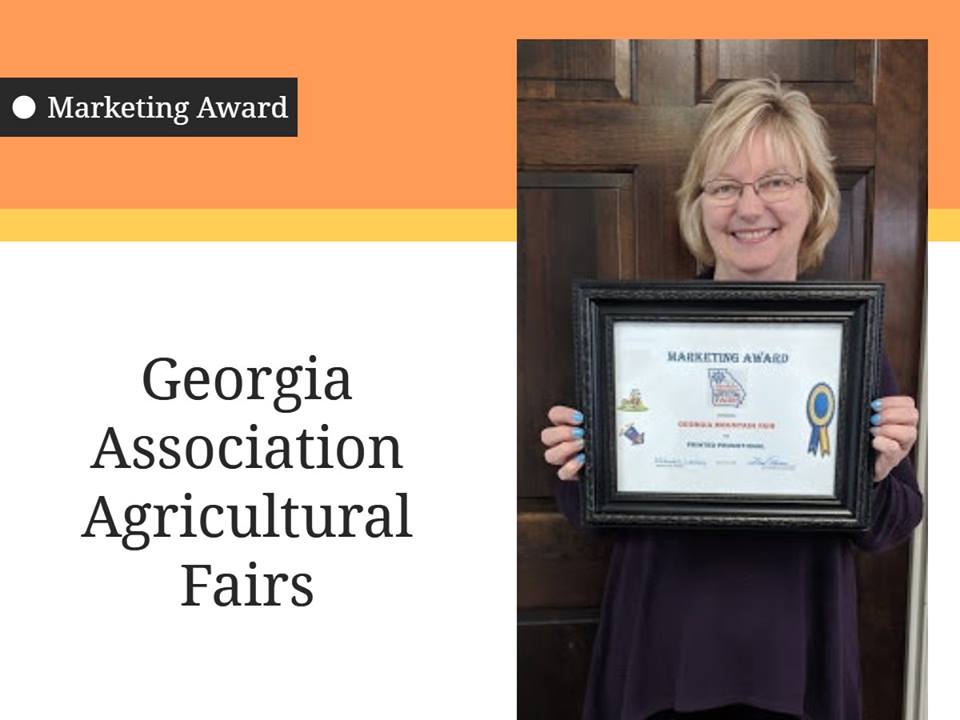 (Feb 5th) Hilda Thomason of the The Georgia Mountain Fairgrounds received an award from The Georgia Association of Agricultural Fairs last week. They won an award for marketing at their convention last week. With more than 420 people in attendance and competing against 46 other fairgrounds in Georgia and South Carolina, it was an absolute honor for Hilda Thomason (pictured) to receive this recognition. The Georgia Mountain Fairgrounds is one of Georgia's top venues for major concerts with classic country to 90s country stars featured often.
DANNY DAWSON PEFORMS AT BRIAN KEMP INAUGURAL

(Jan 15th) 2017 Georgia Country Awards Traditional Artist of the Year, Danny Dawson, performed at the Inauguration of Governor Brian Kemp in Atlanta yesterday. He and his band performed "Georgia", the state song. The crowd gave Danny and the band a standing ovation after the performance. You can watch the performance in the video below.
ELECTRIC COWBOY'S LAST NIGHT WILL BE JAN 26TH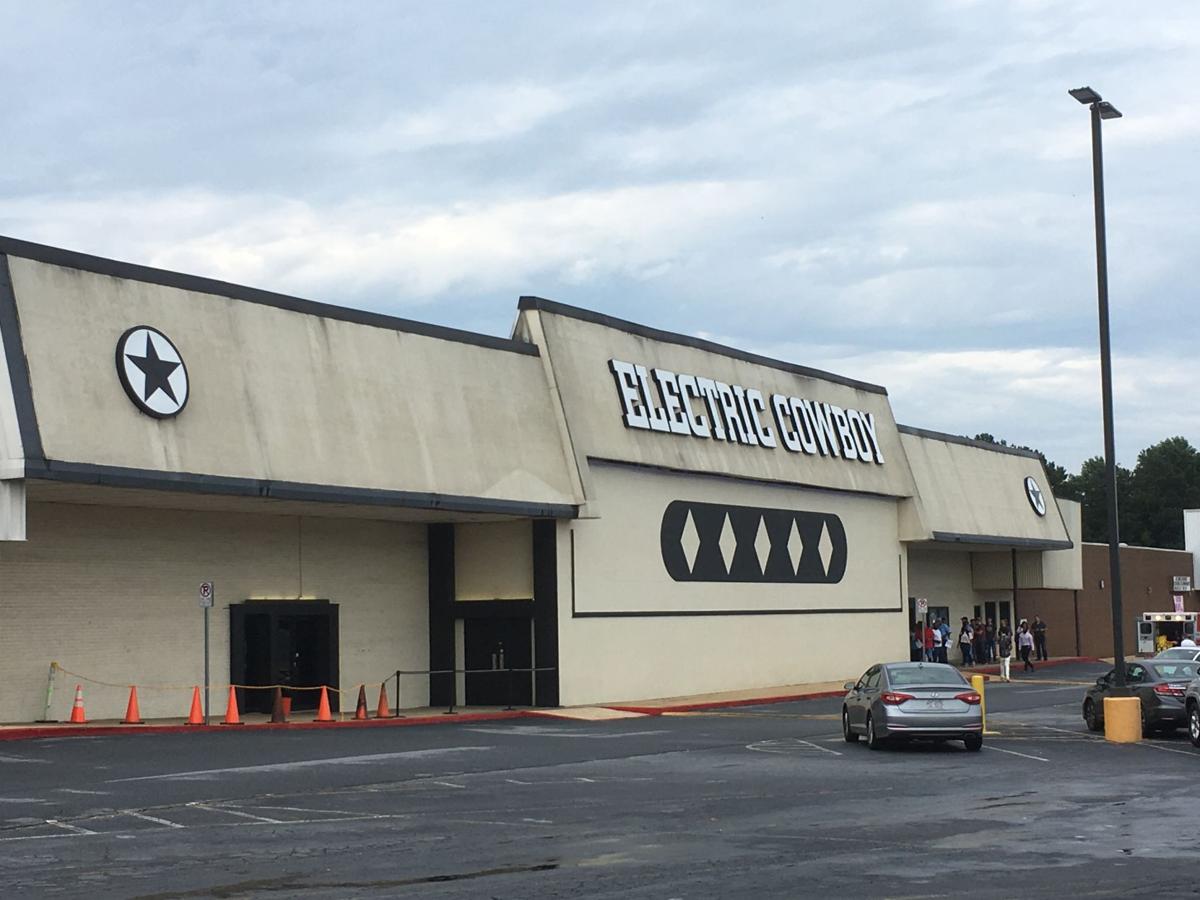 (Jan 11th) Electric Cowboy in Kennesaw, which has won many Country Bar and Dance Venue of the Year in the Georgia Country Awards, has announced that their last night will be Saturday night, Jan 26th, according to their Facebook page. Electric Cowboy opened up in the old Cowboys Kennesaw location in 2011. It has served the Atlanta area well over the years as a destination for for country dancers and music lovers. It also was the location of the country bar scene in the remake of the movie "Footloose" in 2011. The property that Electric Cowboy sets on was sold to a developer to be torn down and made room for a hotel, retail building and apartment complex. Management of Electric Cowboy added that a NEW venue will open closer to Kennesaw University. Word originally was that the new name would be Whiskey 101. No confirmation of that at this time or if the country dance concept will be a the new location. Stay tuned. Editors note: Electric Cowboy closing is another sign of Georgia losing its "country dance" venues one by one. Lets hope the new venue will feature dancing as well.
VERIZON AMPHITHEATRE BECOMES AMERIS BANK AMPHITHEATRE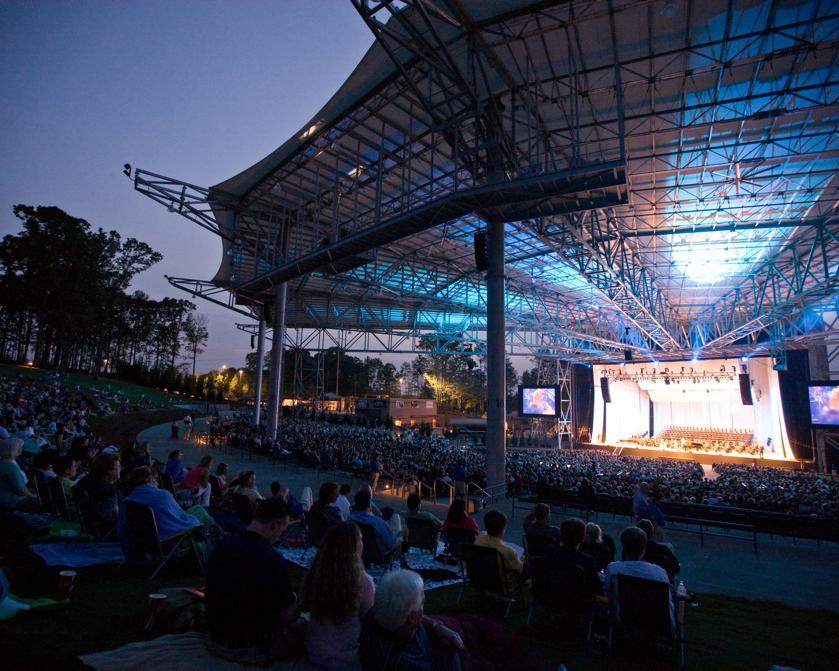 (Jan 3rd) After a decade of existence, it's time for a new moniker for Alpharetta's amphitheater. Ameris Bank Amphitheatre replaces in name what was known as the Verizon Amphitheatre (originally Verizon Wireless Amphitheatre) since its inception in 2008. The bank has signed a multi-year agreement with Live Nation, the concert promoter that operates the 12,000-capacity venue. Ameris Bank is headquartered in Moultrie, the county seat of southwest Georgia's Colquitt County. "As an avid concertgoer myself, I'm thrilled for Ameris Bank to have this opportunity and for our city to continue benefiting from this great venue for years to come," said bank CEO Dennis Zember. Ameris Bank will also serve as the title sponsor of the amphitheater's West Fan Plaza. About 30 concerts are held annually at the outdoor venue. Jimmy Buffett, Steely Dan, Keith Urban and Charlie Puth were among 2018's performers, while the 2019 season so far includes Santana, Luke Combs and Train with the Goo Goo Dolls. (Source: AJC.com)
106.7 THE BUCK'S MATT BALDRIDGE HITS DEER WITH STATION VAN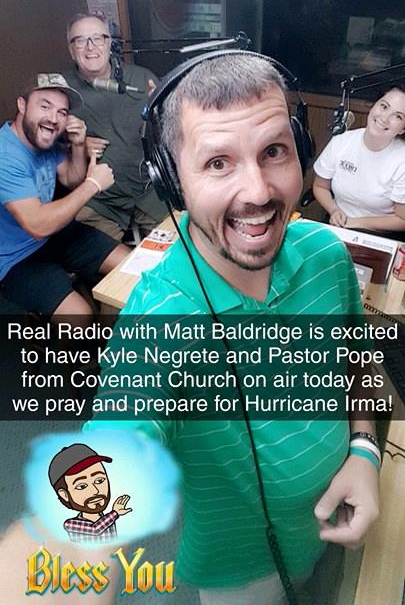 (Dec 31st) 106.7 The Buck, in Douglas Ga, DJ Matt Baldridge had a deer run out earlier Sunday morning causing him to lose control of the 106.7 The Buck van. Matt suffered a compound fracture of his L1 vertebrae and is very sore all over. He is in a back brace while waiting to see an orthopedic surgeon and is on bed rest. Matt wishes to thank you for all your thoughts and prayers plus give God all the glory for surviving this wreck. You can continue to follow his progress on Snapchat. Username: realradiomatt Matt just received Radio Station of the Year in The 2018 Georgia Country Awards in November. (Sources: 106.7 The Buck's Facebook)
MARGARITTAVIILLE PLANNED FOR ATLANTA BUT DESTROYS COUNTRY MUSIC LANDMARK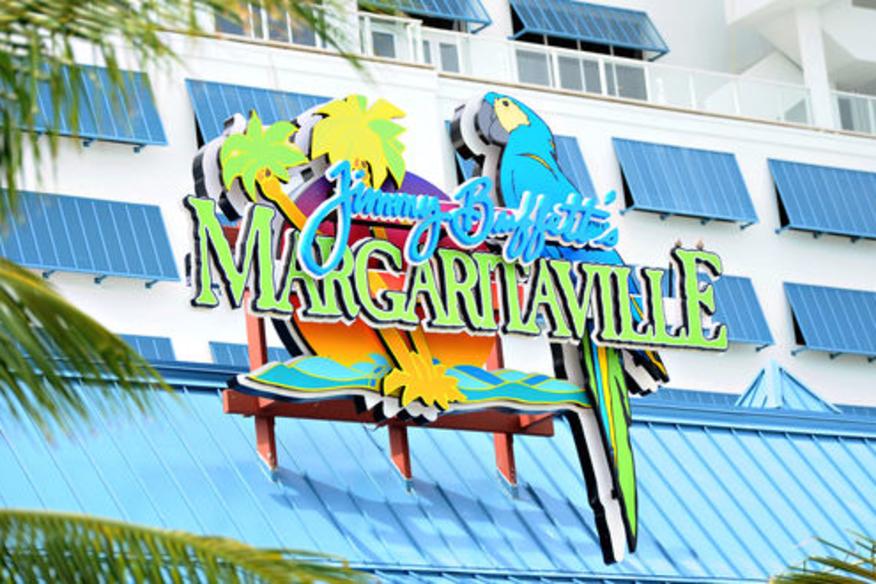 (Nov 28th) Georgia will get its second Margarittaville (the first one opened on Lake Lanier last summer), in Atlanta soon. It would open near Atlanta's Centenial Park but not without a cost. Demolition at the site would reportedly include an unassuming brick building at 152 Nassau Street with a significant (if obscure) historical backstory. The building is located between the park and The Tabernacle music venue, its widely regarded to be the birthplace of country music--where Fiddlin' John Carson recorded The Little Old Log Cabin in the Lane for Okeh Records back in 1923, which became the genre's first hit record. Ironic that the musical history would be lost to make way for an eatery inspired by a musical legend with roots firmly in country music. (Sources: Atlanta Business Chronicle and Altanta Curbed).
COUNTRY CLUB IN AUGUSTA IS NOW BARRELHOUSE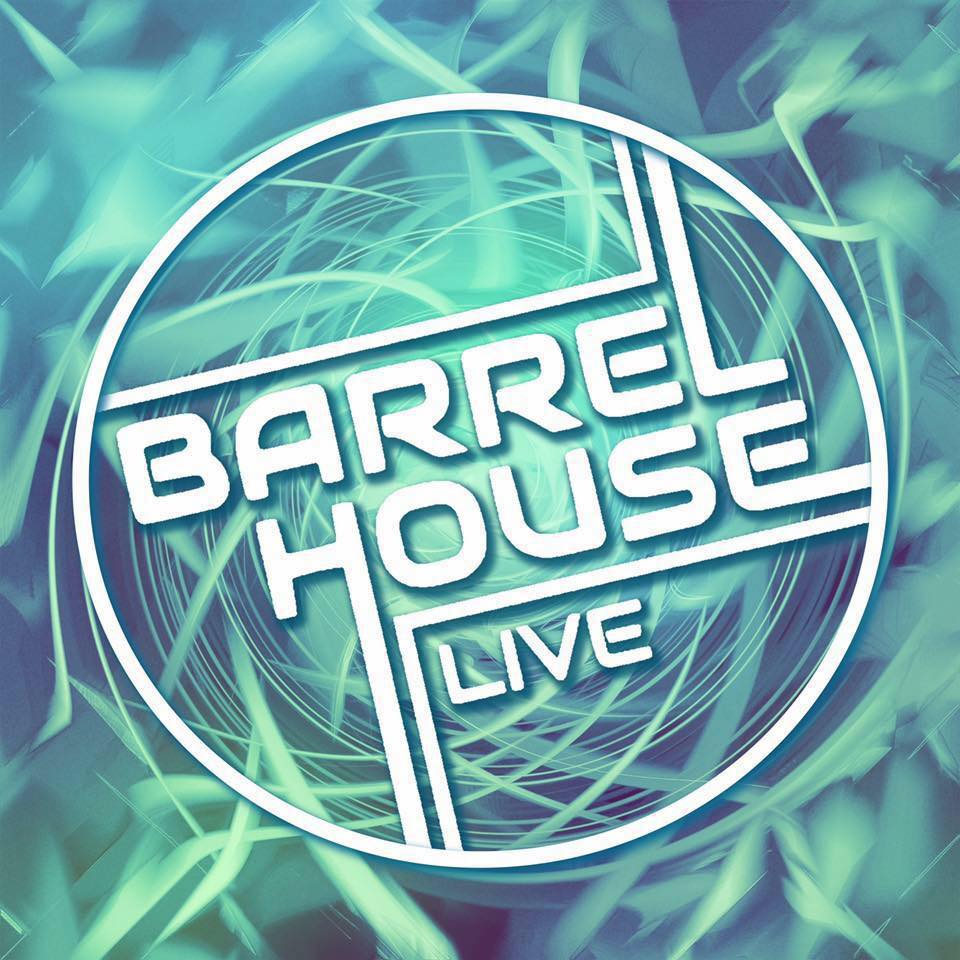 (Nov 28th) The Country Club country bar in Augusta, which opened in the early 2000's, is now called Barrelhouse Live, under new management. Their Facebook page states new atmosphere and new music. The Country Club for all of it's existence has been one of the top country bars in Georgia, featuring some of the best in local country bands and singers and the occasional major name concert. More details will be coming soon.
ELECTRIC COWBOY TO CLOSE, MAYBE RELOCATE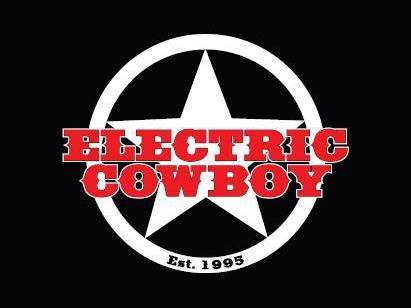 (June 22nd) Electric Cowboy in Kennesaw has announced that they will close in approx 6 to 9 months because of a developer that has purchased the shopping center its located in. Word proceeded that the venue will relocate to another location in Kennesaw. Electric Cowboy has been a multi winner in Country Bar of the Year in the Georgia Country Awards. They opened in 2011 a year after the old Cowboys Atlanta closed at the same location.
KIRSTEN UNDERWOOD MCALPIN TO LEAVE RADIO BOOTH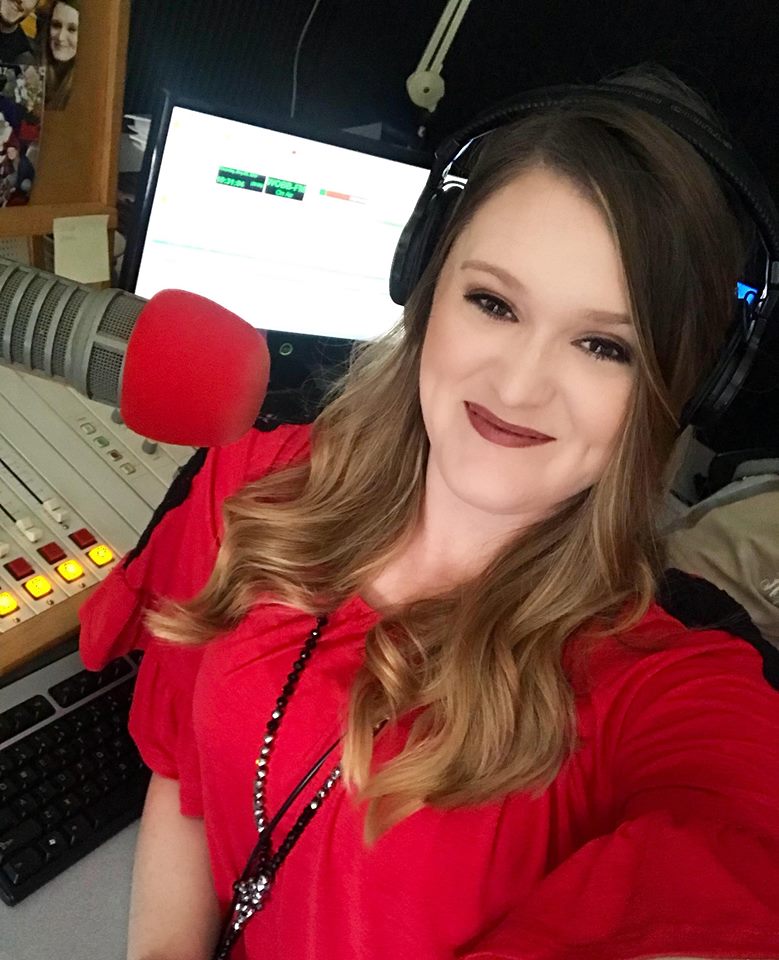 (June 11th) Kirsten Underwood McAlphin announced yesterday that this Thursday, June 14th, will be her last day with IHeartMedia and B100 in Albany and South 106.1 in Columbus. Kirsten has been a staple in country radio over the last several years, also with stint in Tifton at WTIF. Kirsten not only had her mid day shows but has been a full supporter of local, indie country artist as well. She also has been a co-host of the Georgia Country Awards.
CALEB LEE HUTCHINSON FINISHES 2ND ON AMERICAN IDOL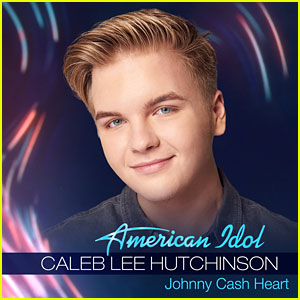 (May 22nd) Dallas, Georgia's Caleb Lee Hutchinson finished as runner up in last night's finale on American Idol. He finished behind Maddie Poppe. Caleb joined Darrius Rucker on stage for "Wagon Wheel" and sung the classic Keith Whitley song "Dont Close Your Eyes". Caleb was welcomed home last week to his home town of Dallas with a parade and concert downtown.
GEORGIA THEATRE UP FOR VENUE OF THE YEAR BY THE ACM HONORS AWARDS


(May 18th) The Georgia Theatre in Athens was nominated by the ACM in the Industry nominees category of Venue of the Year. They will compete against other top venues in the country. The Georgia Theatre has been nominated for Venue of the Year many times in past years since being rebuilt by a fire in 2009. The newly renovated Georgia Theater is a world-class concert venue with a state-of-the-art sound system, excellent acoustics, improved seating, two balconies, and a popular open air roof area with a full bar and comfortable patio seating. Since reopening, the venue has hosted hundreds of acts including country acts such as Willie Nelson, Jamey Johnson and Kenny Chesney.
COYOTES AUGUSTA TO CLOSE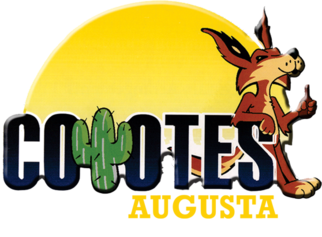 (May 10th) Augusta's Coyotes has announced they will close after their night on May 19th. Sources state various reasons for closing. Coyotes has been one of Georgia's oldest and longest running country bars. They enjoyed the heyday of country dancing in the 90s and success even in the last 15+ years. It has been one of the truest country bars with great country bands and bands every weekend.
RAY FULCHER DEBUTS ON THE GRAND OLE OPRY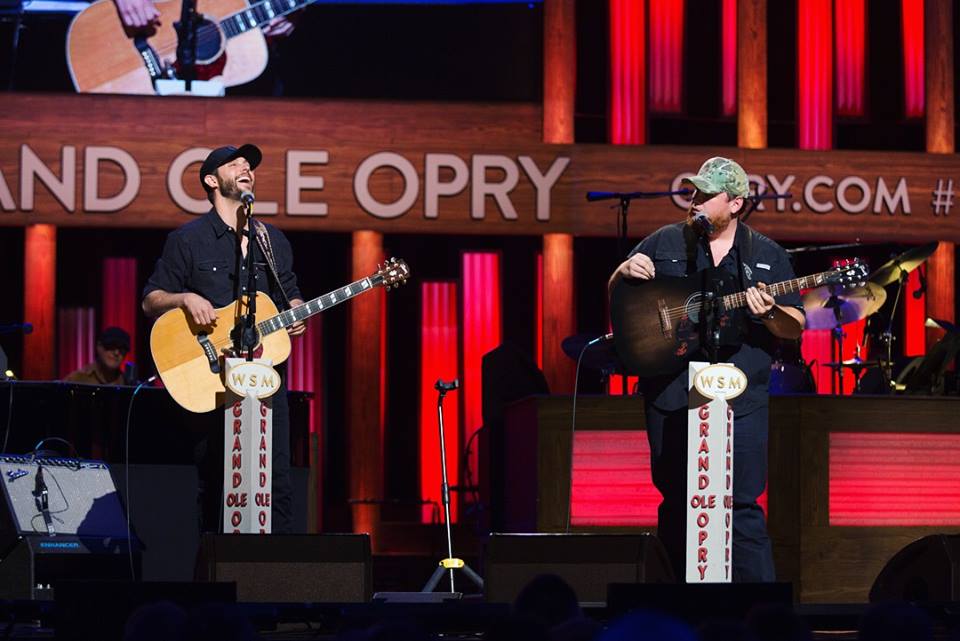 (May 8th) Augusta's Ray Fulcher made his Grand Ole Opry debut this past Sat night. Ray is the co-writer on Luke Combs hit "When It Rains, It Pours". Luke joined him on stage.
TREA LANDON SIGNS WITH WARNER MUSIC NASHVILLE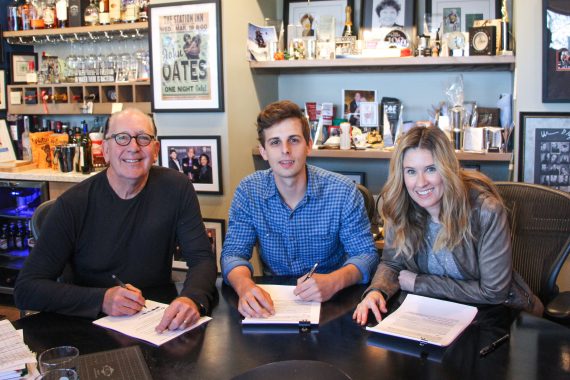 (March 20th) Claxton's Trea Landon, has signed with Warner Bros. / Warner Music Nashville. Upon his 2015 arrival in Nashville, the 24-year-old has inked a deal with Play It Again Publishing and is currently represented by William Morris Endeavor. Landon has earned more than 1.5 million Spotify streams on his independently released tracks and has opened shows for Craig Campbell, Luke Combs and more. Pictured: Pictured (L-R): John Esposito (Chairman & CEO, WMN); Trea Landon; Cris Lacy (SVP A&R, WMN) (Sources: MusicRow.com)
CALEB LEE HUTCHINSON RECEIVES GOLDEN TICKET ON AMERICAN IDOL

(Feb 21st) Caleb Lee Hutchinson of Dallas, passed the audition on American Idol last night with THREE yess. He got yess from Luke Bryan, Katie Perry & Lionel Richie and now will move on to the the Hollywood rounds. Watch Caleb Lee's audition below.
DAWSON EDWARDS SIGNS WITH BMG NASHVILLE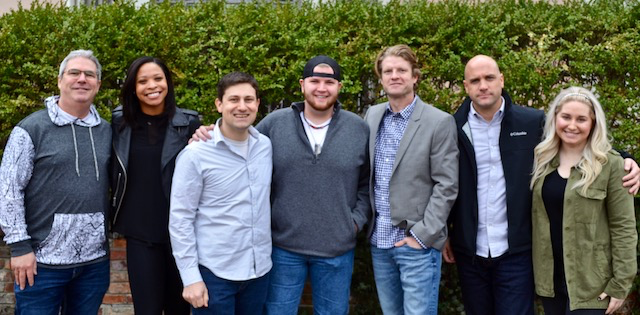 (Feb 21st) Rome native songwriter and artist Dawson Edwards has signed an exclusive worldwide publishing agreement with BMG Nashville. Edwards was a recent participant in ASCAP's GPS program, which connects up-and-coming songwriters with established Nashville publishing partners. Dawson's most recent EP, Half My Heart's In Georgia, is available at digital retailers. BMG VP of Creative Daniel Lee said, "Dawson Edwards is the personification of our market. He will never be outworked, never be discouraged, and never chase a trend at the expense of authenticity. He represents what is a very bright future for Country music." (Dawson pictured middle with BMG and ASCAP representatives) (Source: MusicRow.com)
SWALLOW IN THE HOLLOW IN ROSWELL CLOSES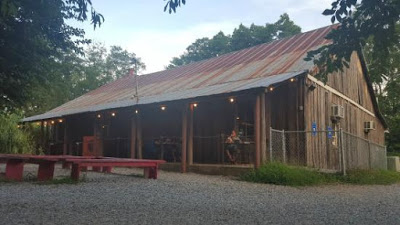 (Jan 3rd) The Swallow In The Hollow in Roswell, has closed, along its sister venue, Greenwoods. This was on their recorded message on their phone system today, "We have permanently closed our doors for business," the message said. "We appreciate your business over the years and thank you very much if you were a patron of the restaurant." Bill Greenwood opened Greenwood's at 1087 Green St. in 1986, followed by barbecue eatery Swallow at the Hollow at 1072 Green St. in 1999. Special event facility The Yellow House, which featured food from both Greenwood's and Swallow at the Hollow and was located at 1088 Green Street, also closed. In the early 2000s, The Swallow In The Hollow was Atlanta's version of The Bluebird Cafe in Nashville. Many of country music's great singer / songwriters performed every weekend, telling the backstories of their songs. They dropped this format in the late 2000s to just be a regular restaurant with occasional music.  
WILD WING CAFE IN SUWANEE TO CLOSE

(Dec 20th) Wild Wing Cafe in Suwanee has announced that they will close after their New Year's Eve party on Dec 31st. This location of Wild Wing Cafe is one of the oldest in the Atlanta metro area and oldest location under the Wild Wild Cafe name. The location has been a popular place over the years, especially in the 90s. It was a premiere music location hosting country bands often over the years. No word yet if it will reopen as another music video.  
DAWSON EDWARDS SIGNS PUBLISHING DEAL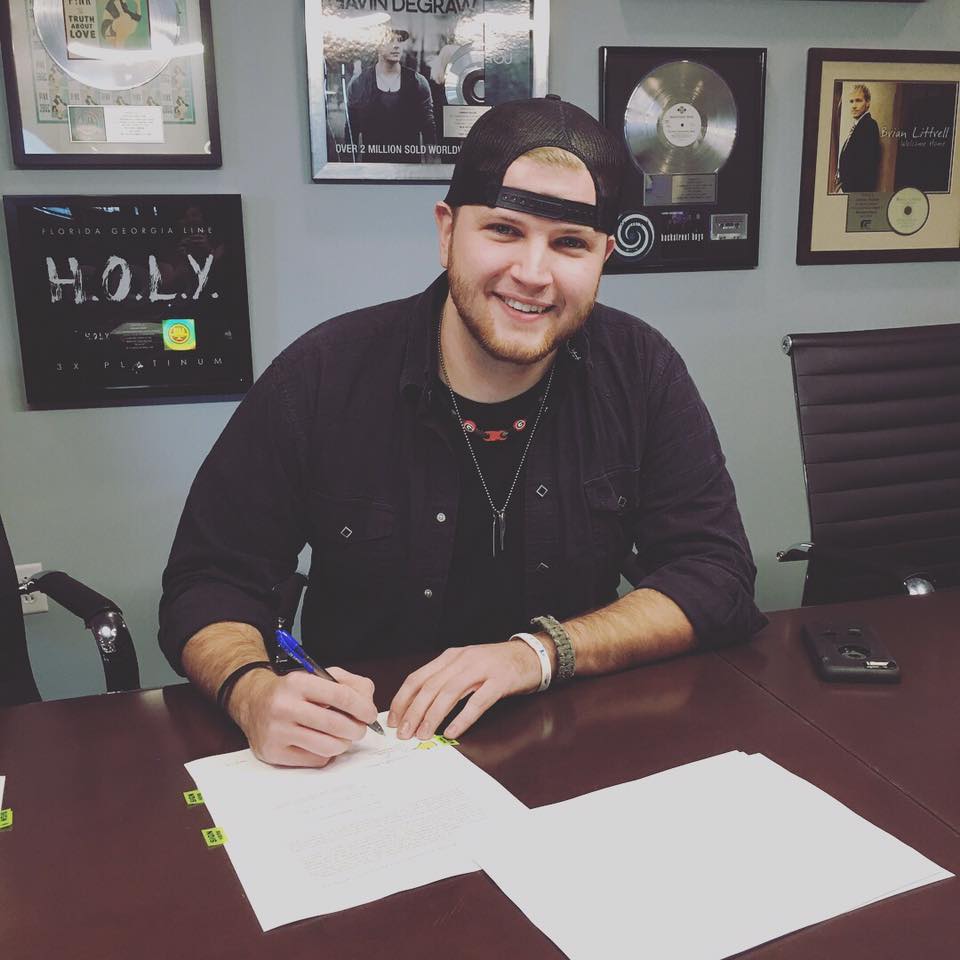 (Dec 5th) Rome based singer / songwriter, Dawson Edwards has signed a publishing deal with BMG Publishing in Nashville. BMG works with some of the biggest names in music such as John Legend, Bruno Mars and Andy Grammer. From Dawson's FB page "I've dreamed of having a career in country music since I was a little kid so today is a dream come true. I signed a publishing deal with BMG. For anyone who has ever supported me thru the wild and crazy journey, ever came to a show or listened to my music, thank you from the bottom of my heart. And a HUGE thank you to God, my family, Daniel Lee, Robert Filhart, Ben Hayslip, Larry Warren none of this would have been possible with out yall. And to anyone out there who has a dream no matter how crazy, NEVER stop chasing it. Hard work pays off. Thank y'all so much. This is only the beginning". - Dawson Edwards  
THE BARRONS AND RENAY JARVIS LEE ADDED TO THE ATLANTA COUNTRY MUSIC HALL OF FAME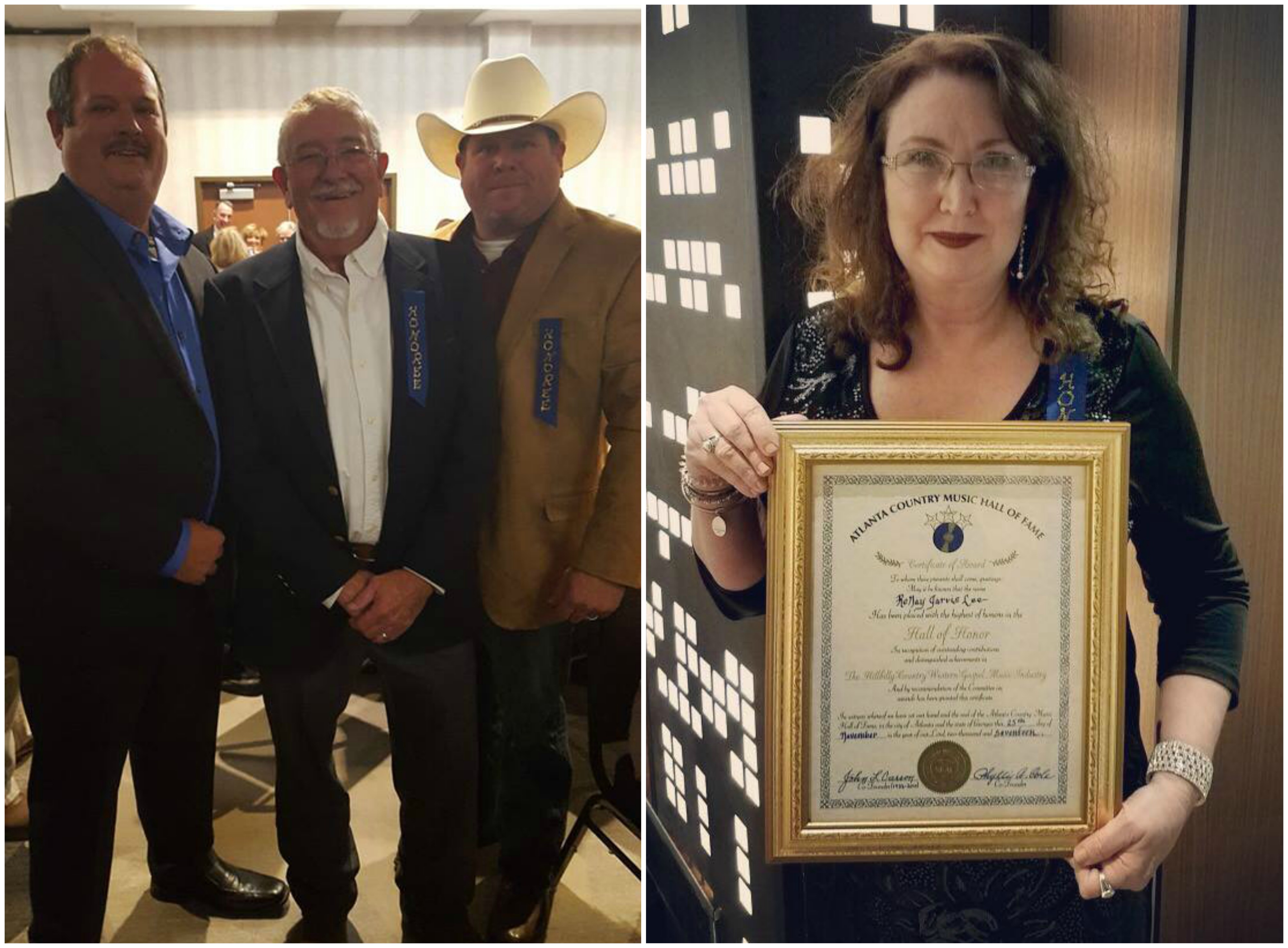 (Nov 27th) Georgia country music long time veterans in the music scene, Bob Barron, Robbie Barron & Russell Barron as well as ReNay Lee Jarvis, was added as members of the Atlanta Country Music Hall of Fame this past Saturday night. Cermonies were held at the DoubleTree Hotel in Atlanta. The Barrons have long been stalwarts over the last 20 plus years, playing in multiple bands as well as The Russell Barron Band. Playing a mix of traditional country to current hits, Russell and his band have entertained many over the years in the Atlanta and north Georgia area. ReNay Jarvis Lee has been popular over the years in country and gospel music in Georgia, playing in many shows and always supporting country music in and from Georgia. (Pictured L-R), Robbie Barron, Bob Barron, Russell Barron and ReNay Lee Jarvis).  
ATLANTA'S LAKEWOOD AMPHITHEATRE HAS NEW NAME


(Nov 2nd) After a year and a half of simply being called Lakewood Amphitheatre, the familiar Atlanta venue has an official new moniker: Cellairis Amphitheatre at Lakewood. The Atlanta-based company, which specializes in tech accessories and mobile device repair services, has signed a multi-year title sponsor agreement with Live Nation, which operates the amphitheater. Cellairis has been part of the Atlanta business fabric since 2005. In its 28-year history, the 19,000-capacity concert venuehas been known as the Coca-Cola Lakewood Amphitheatre, HiFi Buys Amphitheatre, and, until early 2016, Aaron's Amphitheatre at Lakewood. This past season, Lakewood hosted more than 20 concerts, including sold-out shows by Future, Dead & Company, John Mayer, Chance the Rapper and more. A percentage of each ticket sold to the concerts at the venue is earmarked for the Lakewood Community Fund, which benefits Lakewood Neighborhood organizations. To date, more than $800,000 has been contributed. (Source: Mellisa Ruggieri - AJC.com)