Georgia Statewide Country Music News
This page is dedicated to news around Georgia about artist, bands, venues, etc. If you have any news you would like to share on GC, please drop us a line at info@Georgia-Country.com
THE COUNTRY CLUB COUNTRY BAR RE-OPENS IN AUGUSTA


(Sept 3rd) The Country Club Dance Hall & Saloon is coming back. The Country Club, which first opened on St. Patrick's Day back in 2006 on Washington Road, has been through some changes as of late. In September of last year, the second consecutive out of town owner purchased the club, renaming it Barrelhouse Live. Insiders say Barrelhouse Live struggled to find its niche, morphing into a live music venue only open when bands were booked. The club was recently acquired by the partners behind the two Southbound locations as well as the music promotion company Friends With Benefits. The new ownership group, made up of Brian Brittingham, George Claussen and Ean Wolf, plans to return to the club to its roots, bringing back late night dance parties and opening every Friday and Saturday. It's no secret the Augusta National now owns the shopping center where the nightclub is located, yet Insiders say there are three Masters remaining before the wrecking ball swings in 2022. The Grand re-opening is Friday night, October 18th. (Source: Metrospirit.com)
COLE TOMLINSON A BIG WINNER IN THE GGCBA AWARDS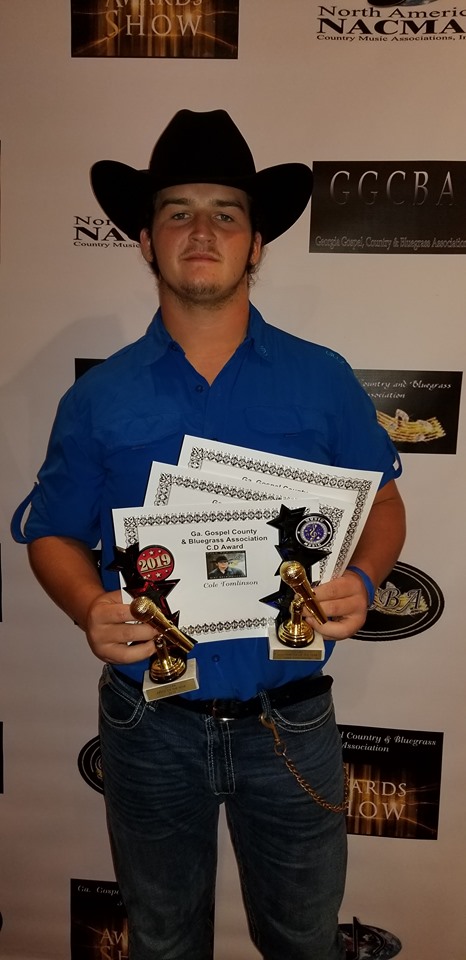 (August 19th) Cole Tomlinson, out of Blackshear, Ga, continued to rake in the awards as he won five awards in this past Saturday night's GGCBA Awards in Ringgold. Cole won New Country Male Entertainer of the Year, Vocalist of the Year, Instrumentalist of the Year, CD of the Year for Dirt Road Princess, and Songwriter of the Year with River Life. The Georgia Gospel, Country & Bluegrass Association has it annual awards honoring top talent in the state in these genres and categories. Cole was the 2017 Georgia Country Awards Teen Artist of the Year. (Source: Cole Tomlinson Facebook)
MILL TOWN MUSIC HALL NAMES DINING ROOM AFTER RHUBARB JONES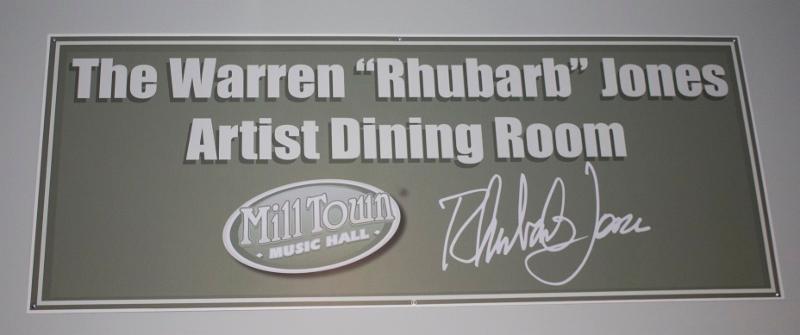 (April 30th) Mill Town Music Hall in Bremen, recently renamed its dinning room the "The Warren "Rhubarb" Jones Artist Dining Room to honor the country music DJ and celebrity, who passed away on April 2nd of 2017. Rhubarb grew up in nearby Tallapoosa and was a DJ at a Bremen radio station. The dinning room consist of the memorabilia of Rhubarb on its walls. A biography of his life and impact on the West Georgia area is also mounted on the wall. Many of the artists that perform at Mill Town Music Hall knew Rhubarb well and enjoy taking time to remember him and his legacy. Also, Mill Town Music Hall has established the Rhubarb Jones Memorial Scholarship to support students in the School of Communications and Media at Kennesaw State University. (Source: Mill Town Music Hall)
ISSAC STREETMAN GETS GOLDEN TICKET ON AMERICAN IDOL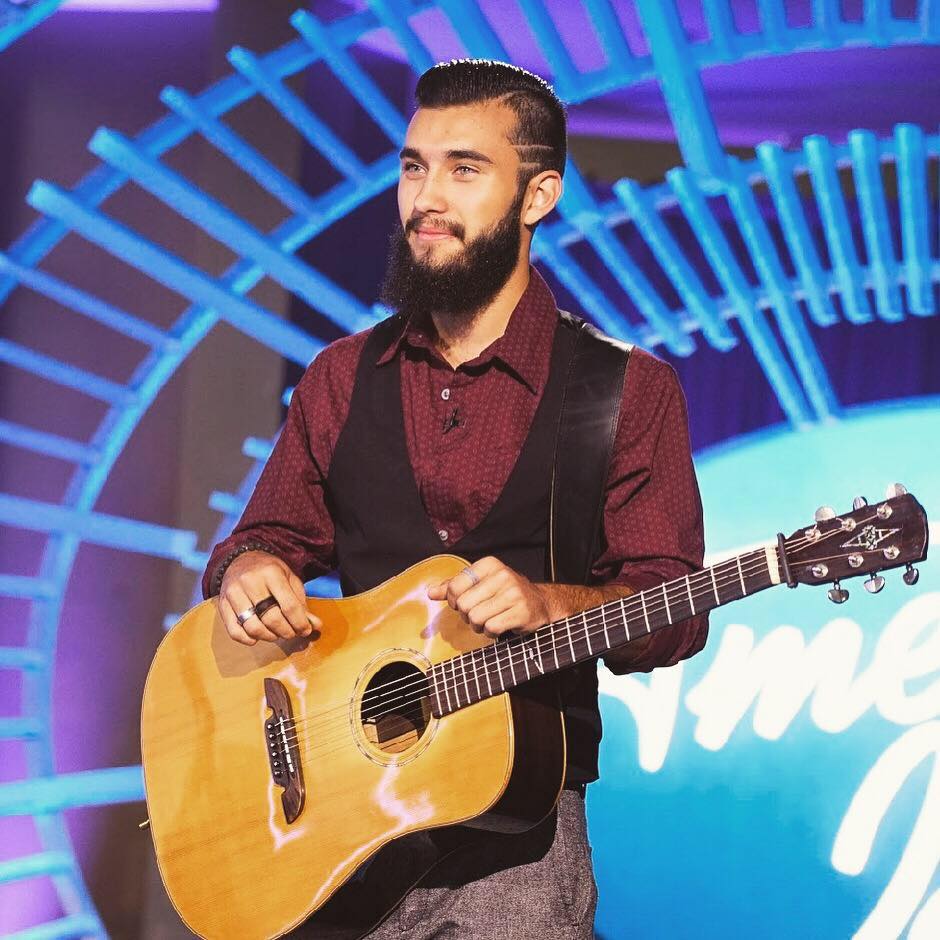 (March 19th)
Aaragon singer, Issac Streetman became another Georgia singer to "GO TO HOLLYWOOD" as he received his golden ticket this past Sunday night.
CLAY PAGE BECOMES ANOTHER GOLDEN TICKET WINNER ON AMERICAN IDOL

(March 11th) Clay Page of Elberton received his Golden Ticket last night on American Idol. All three judges sent him to Hollywood after he performed Thomas Rhett's "Die A Happy Man". He comes the 2nd Georgia country singer to move on after Ethan Payne did last week. Clay has been a past Artist of the Month on Georgia-Country.com To watch his performance, see video below.
MACON SINGER ETHAN PAYNE GETS THE GOLDEN TICKET ON AMERICAN IDOL

(March 7th) Macon singer, Ethan Payne got a golden ticket last night on American Idol. He also got to perform in the audition with Luke Bryan. Ethan has cystic fibrosis an a few years ago, was invited by Luke to perform on stage with him in Texas. Ethan got rave reviews also from Lionel Richie and Katy Perry. Ethan was a finalist for Teen Artist of the Year in the 2018 Georgia Country Awards, where he performed in front of his hometown crowd in Macon. To watch Ethan's performance, play video below.
GEORGIA SINGER DALTON DOVER PICKED BY BLAKE SHELTON ON THE VOICE

(March 6th) Cartersville area based singer, Dalton Dover auditioned on NBC's The Voice last night. He sung Keith Whitley's "Don't Close Your Eyes". It didnt take long for Blake Shelton to say yes and turn around for Dalton. The other judges still complimented Dalton on his voice but they admitted with him doing a country song, it was obvious that Dalton would pick Blake to work with. Watch video below of Dalton's performance.
GEORGIA RADIO PERSONALITY, STEVE FERGUSON PASSES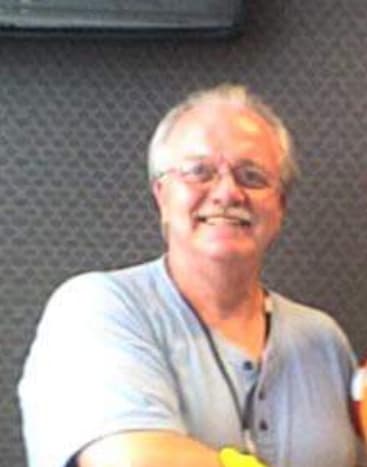 (Feb 20th) Steve Ferguson lost his battle with cancer this week (Feb. 18); he was diagnosed with terminal bile cancer earlier this year. He served on the MusicRow reporting panel for 12 years with WTHO. Ferguson began his radio career in 1985 with WMTZ in Martinez, Georgia, as a part-time Sunday afternoon host. In five years, he had been promoted to program director and morning drive host. In 1990 when WMTZ's format changed to oldies, Ferguson left the station to work for WTHO in Thompson, Georgia. He served as the program director for 29 years as well as morning drive host for 18 years. In 2010, Ferguson was awarded MusicRow's CountryBreakout Reporter of the Year for his love and dedication to his profession. Last week (Feb. 13), he was awarded the Randy Jones Award for the same devotion to his community and career. Ferguson was also an avid musician having played bass guitar, drums and vocals. Visitation will be held Thursday Feb. 21 from 6:00pm-8:00pm at Beggs Funeral Home in Thomson, Georgia. Funeral Services will be held Friday, Feb. 22 from 3 p.m. (Source: MusicRow.com)
GEORGIA MOUNTAIN FAIRGROUNDS WINS AWARD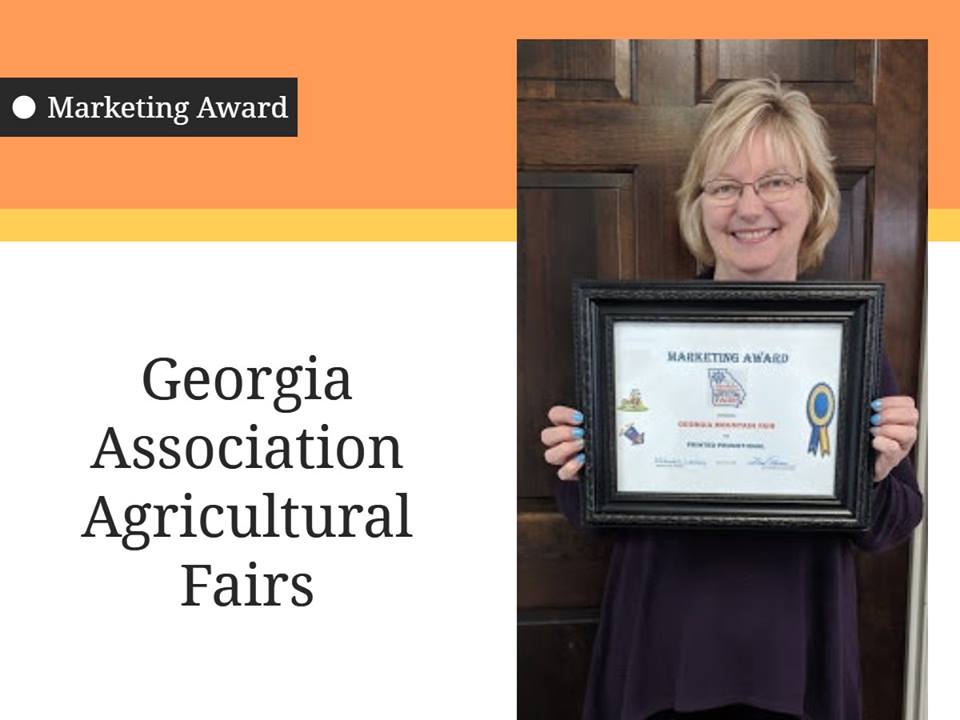 (Feb 5th) Hilda Thomason of the The Georgia Mountain Fairgrounds received an award from The Georgia Association of Agricultural Fairs last week. They won an award for marketing at their convention last week. With more than 420 people in attendance and competing against 46 other fairgrounds in Georgia and South Carolina, it was an absolute honor for Hilda Thomason (pictured) to receive this recognition. The Georgia Mountain Fairgrounds is one of Georgia's top venues for major concerts with classic country to 90s country stars featured often.
DANNY DAWSON PEFORMS AT BRIAN KEMP INAUGURAL

(Jan 15th) 2017 Georgia Country Awards Traditional Artist of the Year, Danny Dawson, performed at the Inauguration of Governor Brian Kemp in Atlanta yesterday. He and his band performed "Georgia", the state song. The crowd gave Danny and the band a standing ovation after the performance. You can watch the performance in the video below.
ELECTRIC COWBOY'S LAST NIGHT WILL BE JAN 26TH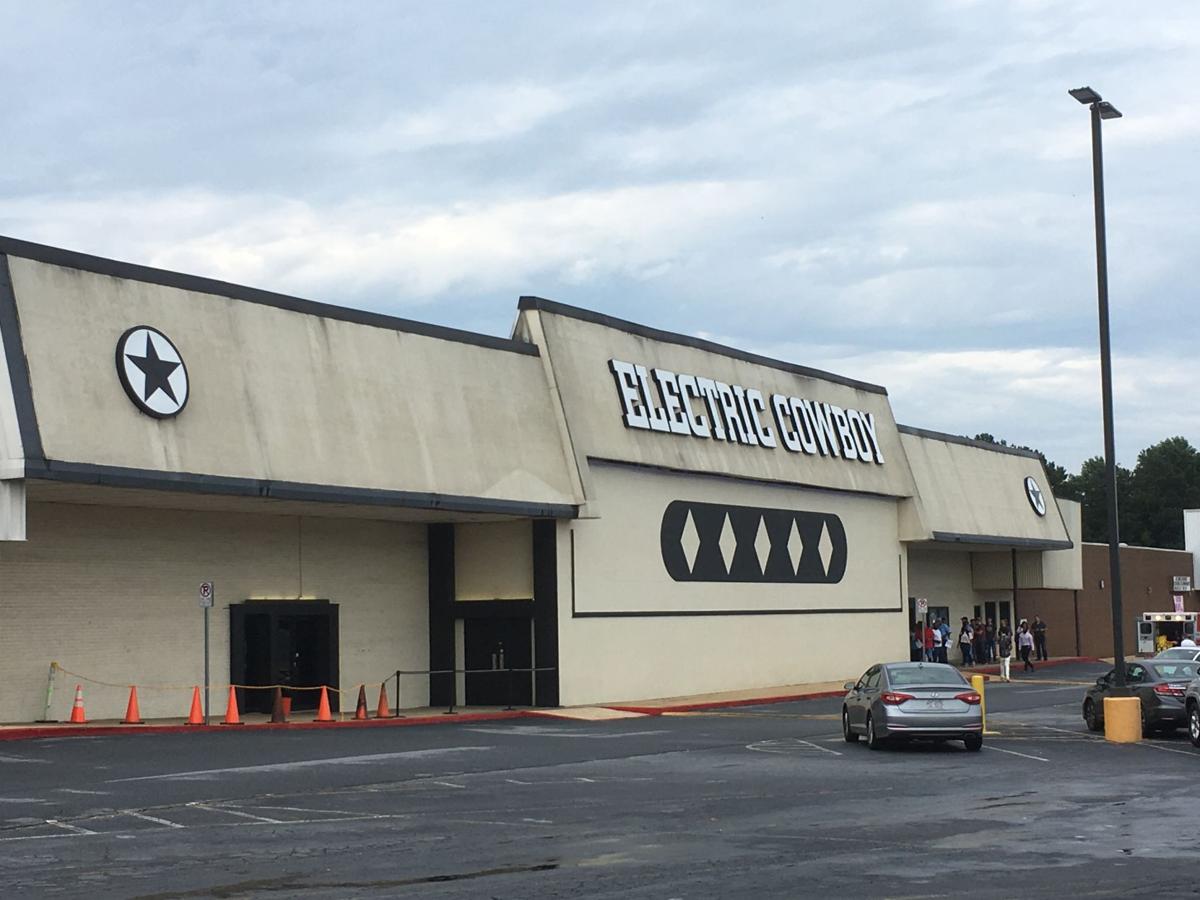 (Jan 11th) Electric Cowboy in Kennesaw, which has won many Country Bar and Dance Venue of the Year in the Georgia Country Awards, has announced that their last night will be Saturday night, Jan 26th, according to their Facebook page. Electric Cowboy opened up in the old Cowboys Kennesaw location in 2011. It has served the Atlanta area well over the years as a destination for for country dancers and music lovers. It also was the location of the country bar scene in the remake of the movie "Footloose" in 2011. The property that Electric Cowboy sets on was sold to a developer to be torn down and made room for a hotel, retail building and apartment complex. Management of Electric Cowboy added that a NEW venue will open closer to Kennesaw University. Word originally was that the new name would be Whiskey 101. No confirmation of that at this time or if the country dance concept will be a the new location. Stay tuned. Editors note: Electric Cowboy closing is another sign of Georgia losing its "country dance" venues one by one. Lets hope the new venue will feature dancing as well.
VERIZON AMPHITHEATRE BECOMES AMERIS BANK AMPHITHEATRE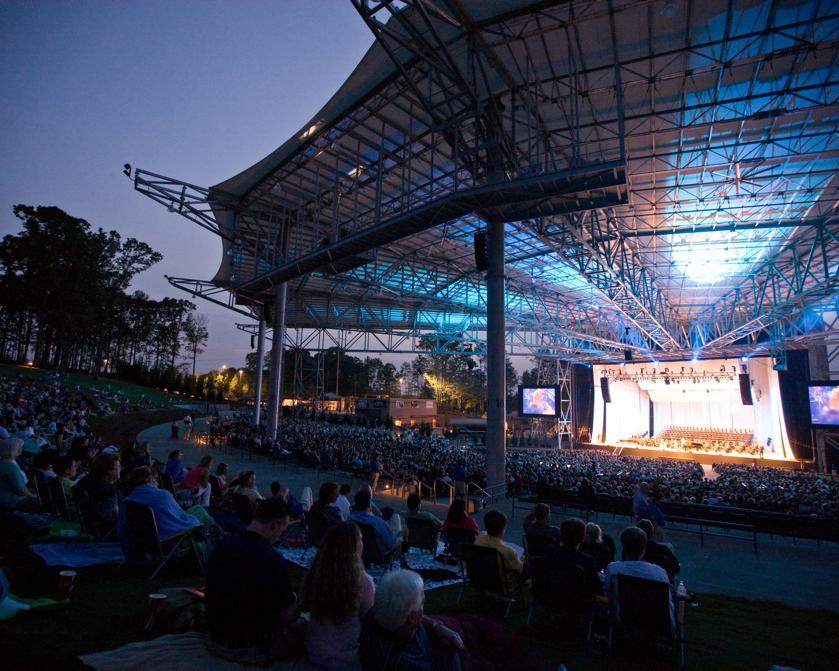 (Jan 3rd) After a decade of existence, it's time for a new moniker for Alpharetta's amphitheater. Ameris Bank Amphitheatre replaces in name what was known as the Verizon Amphitheatre (originally Verizon Wireless Amphitheatre) since its inception in 2008. The bank has signed a multi-year agreement with Live Nation, the concert promoter that operates the 12,000-capacity venue. Ameris Bank is headquartered in Moultrie, the county seat of southwest Georgia's Colquitt County. "As an avid concertgoer myself, I'm thrilled for Ameris Bank to have this opportunity and for our city to continue benefiting from this great venue for years to come," said bank CEO Dennis Zember. Ameris Bank will also serve as the title sponsor of the amphitheater's West Fan Plaza. About 30 concerts are held annually at the outdoor venue. Jimmy Buffett, Steely Dan, Keith Urban and Charlie Puth were among 2018's performers, while the 2019 season so far includes Santana, Luke Combs and Train with the Goo Goo Dolls. (Source: AJC.com)