Georgia Statewide Country Music News
This page is dedicated to news around Georgia about artist, bands, venues, etc. If you have any news you would like to share on GC, please drop us a line at info@Georgia-Country.com
MILL TOWN MUSIC HALL TO CLOSE AT END OF THE YEAR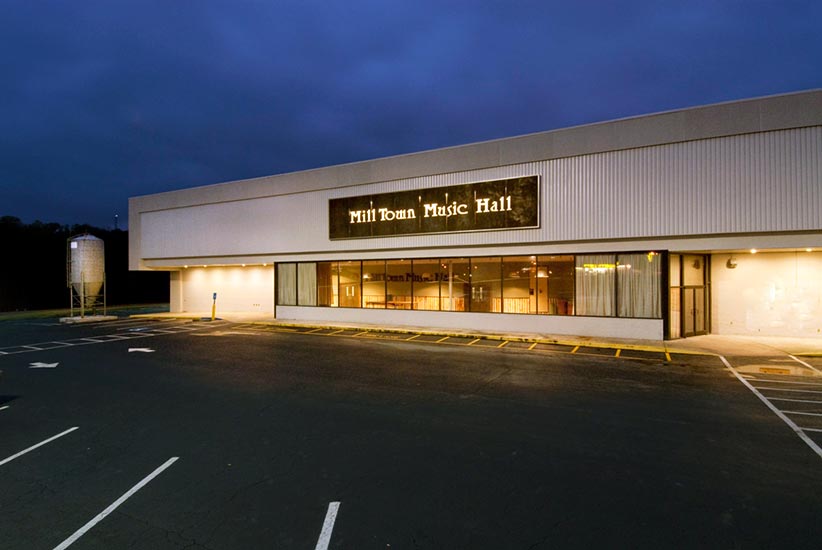 (Nov 5th, 2021) The Mill Town Music Hall in Bremen will have their last concert on when John Berry takes the stage for his annual Christmas show. Mill Town Music Hall opened in January 2012 and had hosts 25-30 concerts every year. The theater is located at 1031 Alabama Avenue in the Mill Town Marketplace complex in a completely revamped facility that previously housed an Ingle's grocery store. Mill Town primarily hosted concerts by Classic Country, '90s Country, Motown, Classic Pop/Rock, Bluegrass, and Gospel artists. Some notable performers who have appeared at the venue include Loretta Lynn, Kenny Loggins, The Charlie Daniels Band, Sara Evans, Charley Pride, The Gaither Vocal Band, The Nitty Gritty Dirt Band, Tanya Tucker, The Oak Ridge Boys, and The Temptations. Mill Town Music Hall was founded by Bremen natives, Randall and Tena Redding. The Reddings had purchased the shopping complex a few years prior to Mill Town's opening to keep the shopping center vibrant after the flagship WalMart store vacated the center to build a new superstore. The venue has been recognized by many in country music as one of the premier concert venues in Georgia and the south. and in 2016 they received a Georgia Country Award for Concert Venue of the Year. Randal Redding passed away this past year which lead to changes at the venue. No particular reason for them closing has been given. The venue will be taken over by a local church.
GEORGIA MAKES AUGUST 28TH, JERRY FARMER DAY

Contact Georgia Legends Concert Phone (706) 988-8250 July 19, 2021 Email wesfricks@gmail.com Website www.legendsconcert.org
GEORGIA LEGENDS CONCERT PRESENTS GLEN TEMPLETON IN ROYSTON.
ROYSTON, GA. July 19, 2021 - The Georgia Legends Concert has put together another exciting show for the Northeast Georgia communities and we are ready to entertain some country music fans. We have booked a show for Saturday August 28, 2021 at the John W. Swails Center in (Franklin Springs) Royston, Georgia with the talented Glen Templeton from Nashville. The show starts at 7:00 pm and the doors open at 4:00 pm.
Wesley Fricks, Executive Director of the Georgia Legends Concert, stated that it was all about bringing Nashville acts to Royston to create a national show with a hometown experience. "Northeast Georgia has always been a region for great music and we would like to see Royston become the go to center for main stream acts here at local shows.
Country River Band of Athens, Georgia will open up the show and then Glen Templeton will come on stage at 8:00 pm. CRB is the best classic country band that you will find anywhere in the state of Georgia and is the best choice around to kick off our show. They have been named "Traditional Artist of the Year" by Georgia Country Awards in 2019 and 2020 and have been listed as a semi finalist for 2021.
Prior to the show from 6:00 - 7:00 pm, as a bonus for our ticket holders, we will be paying a "Tribute to Jerry Farmer and the J&J Center" with several older country music artists such as Leon Everette, Jeris Ross, Ivory Jack and David Wills are expected to be on hand for the tribute. Those who could not be present because of prior bookings are expected to send their video tribute including Gene Watson, Neal McCoy, Marty Stuart and Narvel Felts. All who got started while playing at the J&J Center or had their career elevated through their association of Farmer.
The Office of the Governor of Georgia will be issuing a proclamation naming Saturday August 28, 2021 as Jerry Farmer Day in Georgia. The Mayor of Athens, Georgia will be on hand to present Jerry Farmer with a key to the city of Athens.
Fricks concluded, "This will be a show like no other and I just want to thank everyone for all the support from those who plan to come out and support our show so we can keep bringing them to your backdoor."
To purchase tickets, you can click to https://www.legendsconcert.org/tickets. Then select General Admission or Reserve Seating. All tickets are first-come, first-serve in either of the seating areas. If you would like more information, log onto our website at www.legendsconcert.org, email us at wesfricks@gmail.com or call us at (706) 988-8250.
Check us out at : www.legendsconcert.org www.facebook.com/legendsconcert . Check out Glen Templeton: https://www.glen-templeton.com https://www.facebook.com/glentempletontour Check out Country River Band: http://www.rollingcountryjukebox.com https://www.facebook.com/countryriverband
PEDAL STEEL PLAYER, STEVE ALLISON, PASSES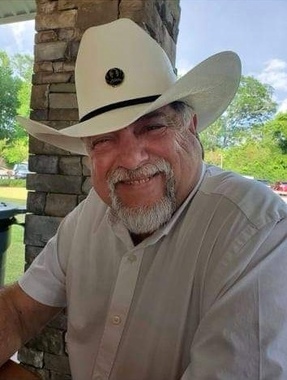 (June 22nd) Long time pedal steel and guitar player, Steve Allison, passed away on June 18th, from result of a one car accident. He was best known for his sweet and gentle spirit, his sense of humor, his love for his family, and his vast knowledge of firearms. Steve was born with a natural gift of music. He had a passion for traditional country/western music and could play just about any string instrument that was placed in front of him - his favorite being the pedal steel guitar. He sure could make that thing sing. Steve spent most of his life making music on the weekends where he played with various talented musicians while building lifelong friendships. Steve also enjoyed riding the countryside on his motorcycle or in his Jeep. Steve played many years with The Joe Olds Band and in recent years, played in various bands in the Eatonton area. Funeral services will be conducted tomorrow June 23rd, 2021 at 2pm, in Williams Funeral Home Chapel in Milledgeville. Steve was 65.
RANDALL REDDING, FOUNDER OF MILL TOWN MUSIC HALL PASSES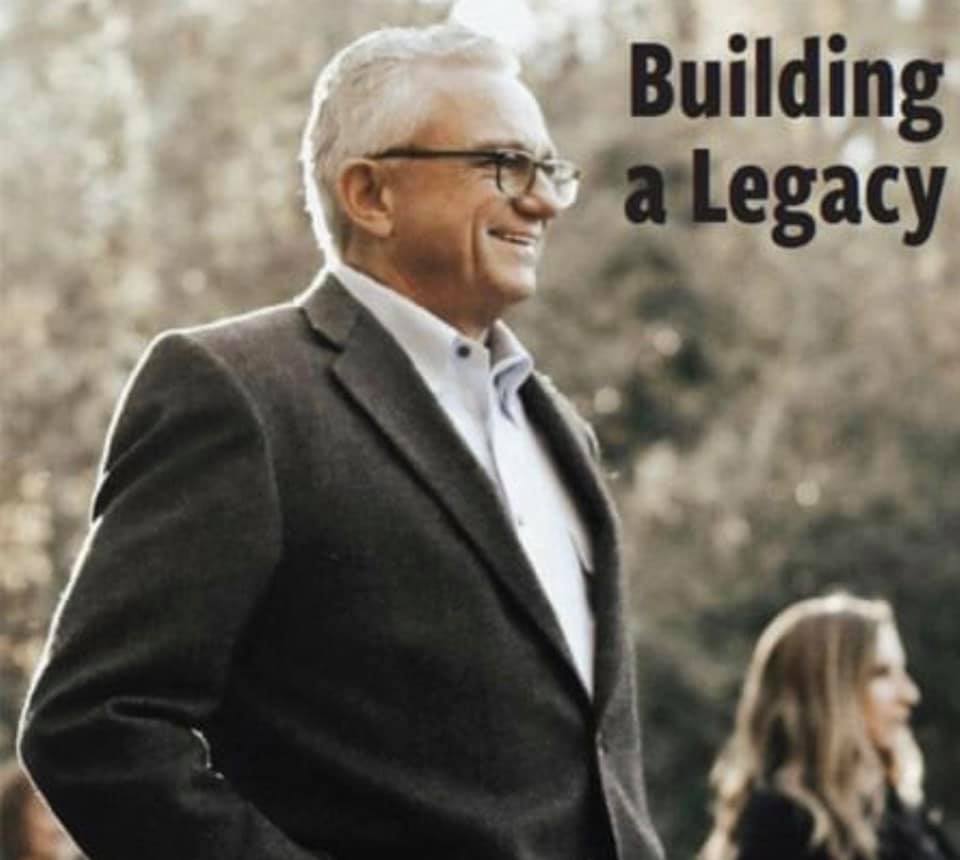 (March 9th) Mill Town Music Hall in Bremen, founder, Randall Redding has passed away. He had been battling ALS for last several years. He and his wife, Tena, founded the music hall in 2011. Statement from MTMH "It is with great sadness that we share the news of Randall Redding's passing. Randall and his wife, Tena, started Mill Town in 2011. His vision and leadership made Mill Town what it is today. Randall bravely fought ALS for over two years. Please keep his family in your prayers." Mill Town Music Hall has won Large Venue of the Year in the Georgia Country Awards and regarded as one of the top country music venues in Georgia and the south, esp in the area of classic country.
COLUMBUS NATIVE BRIAN CALLIHAN SIGNS RECORD DEAL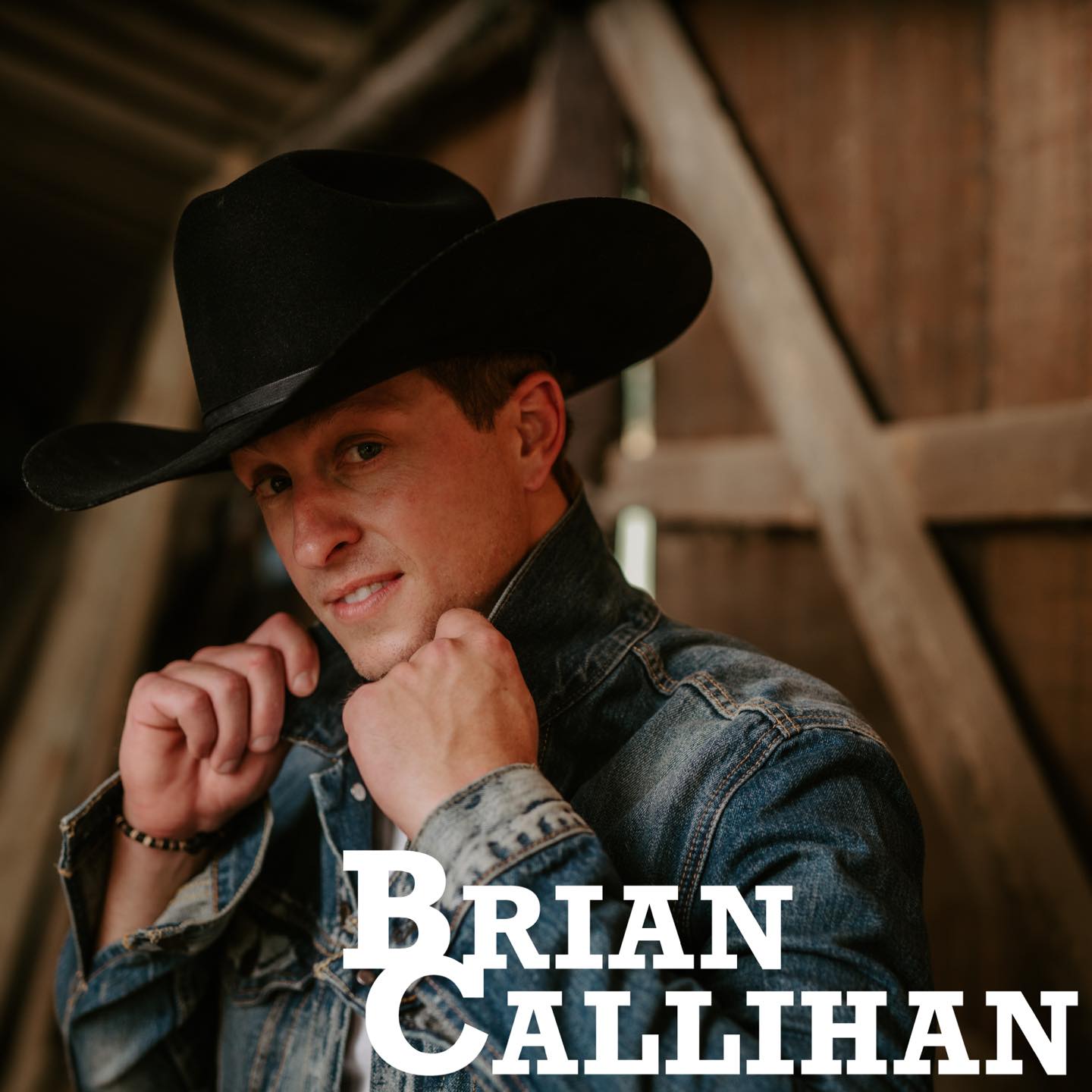 (March 4th) Country artist Brian Callihan has signed a deal with Reviver Entertainment. The Columbus, Georgia native has made a name for himself among country songwriters, working with artists including Dylan Scott, Trent Tomlinson and Halfway to Hazard. He released his debut self-titled album last November, which caught the attention of David Ross, president of Reviver Entertainment Group. Callihan joins the independent country label's roster of artists including Big & Rich, David Lee Murphy, Aaron Goodvin and more. "I feel extremely blessed to sign with Reviver Records. David Ross has a great team with a proven track record, so I'm really excited to see what the future brings and the great things we can accomplish together," says Callihan. "I believe micro-managing creativity kills it," says Ross. "To encourage creative brilliance, I strive to foster an atmosphere where it can thrive, and then I stay behind the scenes and let it happen. Brian Callihan is a pure talent that has the capability to create music that stands out amongst his peers." (Source: MusicRow.com) Author Recent Posts
LONGTIME PEDAL STEEL PLAYER TOMMY DODD PASSES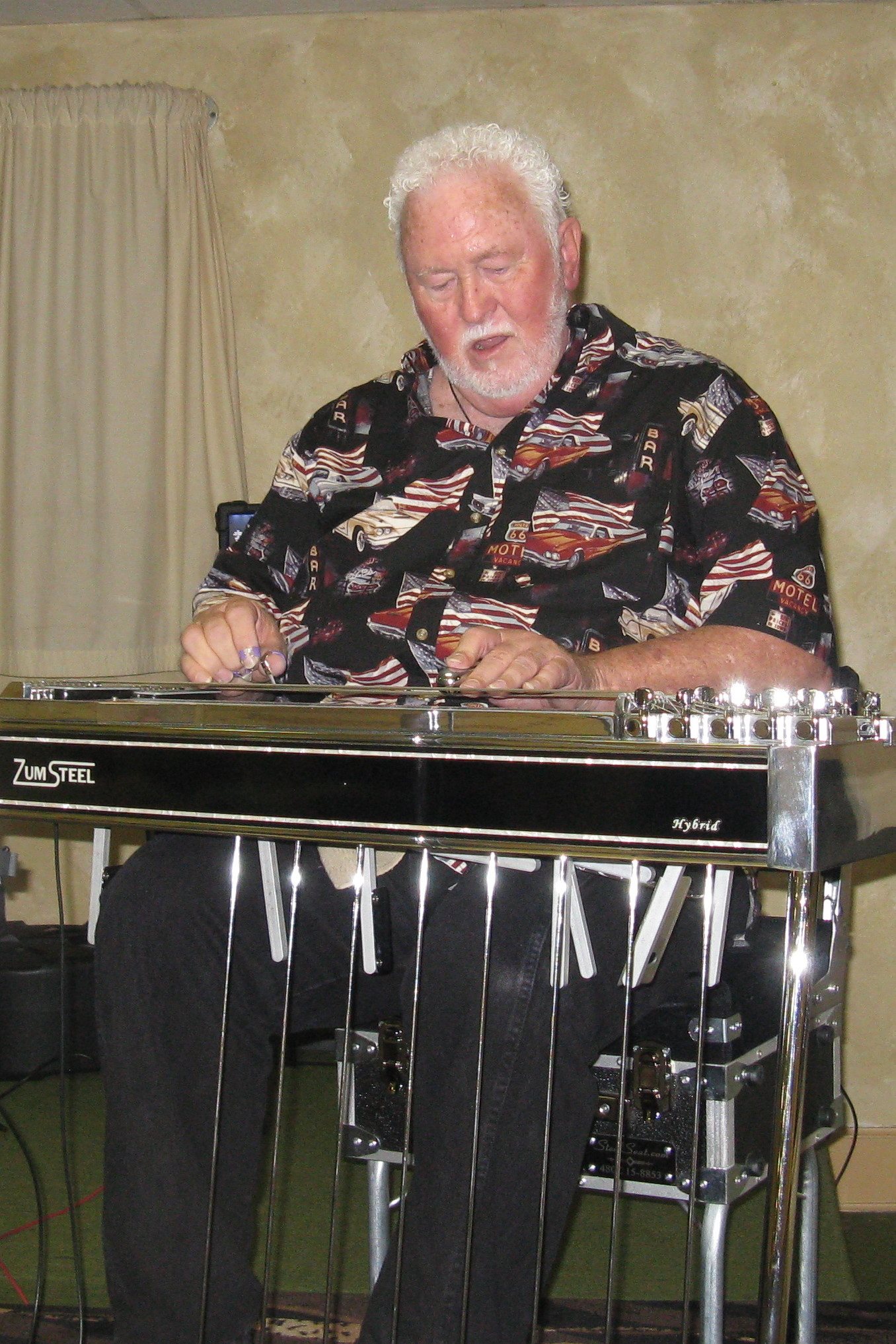 (Dec 8th) Longtime pedal steel player in Georgia, Tommy Dodd passed over the weekend of Dec 5th. Growing up with his dad in the Air Force, Tommy lived all over the world. He got his first pedal steel guitar at the age of 13. By the age of 15, he was playing in many bands and show around the Tampa, Florida area. After highschool, Tommy moved to Charlotte, NC. By the 90s, Tommy had played with some of the biggest acts in country music like Travis Tritt and Doug Stone as well as R&B group, The Supremes. IN 1992, Tommy got to perform in the first Super Bowl held in Atlanta and share the stage with Tanya Tucker, Travis Tritt, Clint Black and The Judds. He even got to be on tv, playing a musician on "In The Heat Of The Night", but he said his biggest honor was playing with JD Sumner and The Stamps, that shared the stage with Elvis Presley. For the last 20 plus years, Tommy remained a studio musician and performed with various bands around Georgia, such as The Country River Band. Tommy and is wife lived in the Atlanta area since the 70s which both supported the Georgia Steel Guitar Association.
NATE KENYON SIGNS PUBLISHING DEAL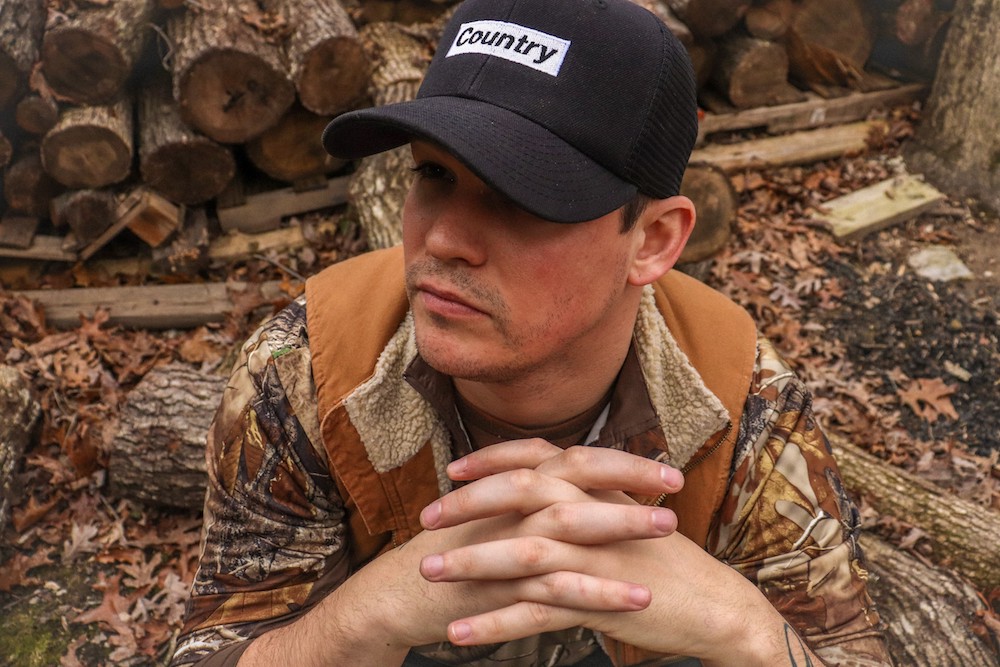 (Sept 24th) Nate Kenyon has signed an exclusive worldwide publishing deal with Anthem Music Publishing. A native of Southeast Georgia, Kenyon was raised on a variety of different genres and artists, which influenced his unique writing style and voice. Along with his songwriting, he is also pursuing an artist career as well, and has shared stages with Luke Combs, Jon Pardi, Tyler Farr and Justin Moore, to name a few. Raking in upwards of 50 million YouTube views over the past two years, he has begun building a dedicated fanbase. "From the first song we heard of Nate's, we knew he was a special writer," said Tim Wipperman, President of Anthem Music Publishing Nashville. "His wordsmithing is visceral and paints vivid pictures in your mind's eye. You'll be hearing a lot from Nate in the near future!" "Not only do I get to say I'm lucky enough to have a publishing deal in Nashville, but I also get to say I have one with a family like Anthem that I know has my back," Kenyon said. Anthem Music Publishing is a division of Anthem Entertainment, with offices in Nashville, Toronto and Los Angeles. (Source: MusicRow.com)
COUNTRY CLUB IN AUGUSTA CLOSES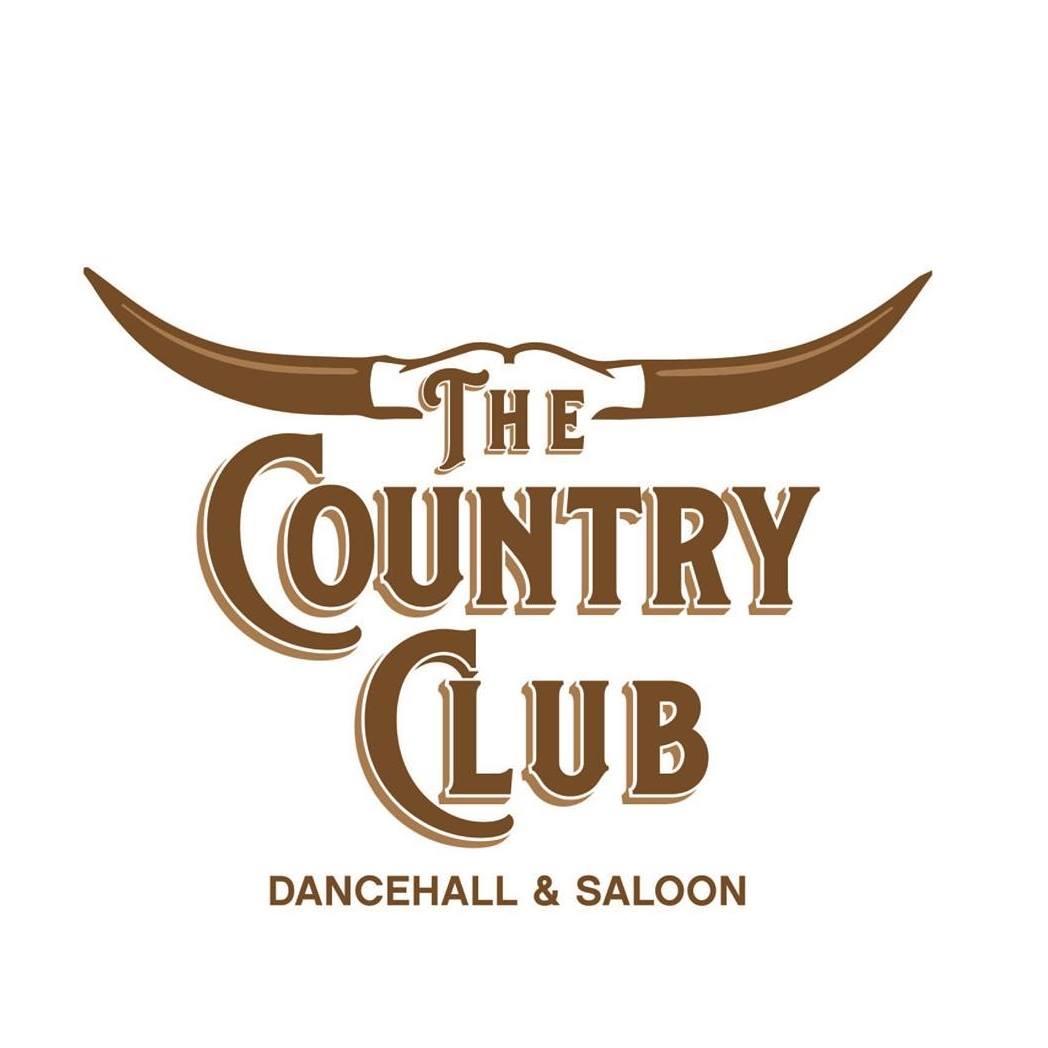 (August 28th) One of Georgia's top country bars over the years, The Country Club in Augusta, has announce their closure. The original Country Club opened up in 2006 and for several years hosted some of the top country bands in Georgia as well as national country acts on stage. The venue was a dancehall as well with a huge dance floor, great sound and lighting and entertained many over the years. The venue originally closed a few years back but reopened under the name Barrellhouse Live, which existed for a couple of years. Recently, new ownership took over Barrellhouse Live and took back the original name The Country Club. Pre Covid, the venue was to reopen in Oct with upcoming concerts from Tracy Lawrence and others. There was no announcement on the reasons for this latest closing or if related to Covid.
CORONAVIRUS EFFECTS COUNTRY MUSIC IN GEORGIA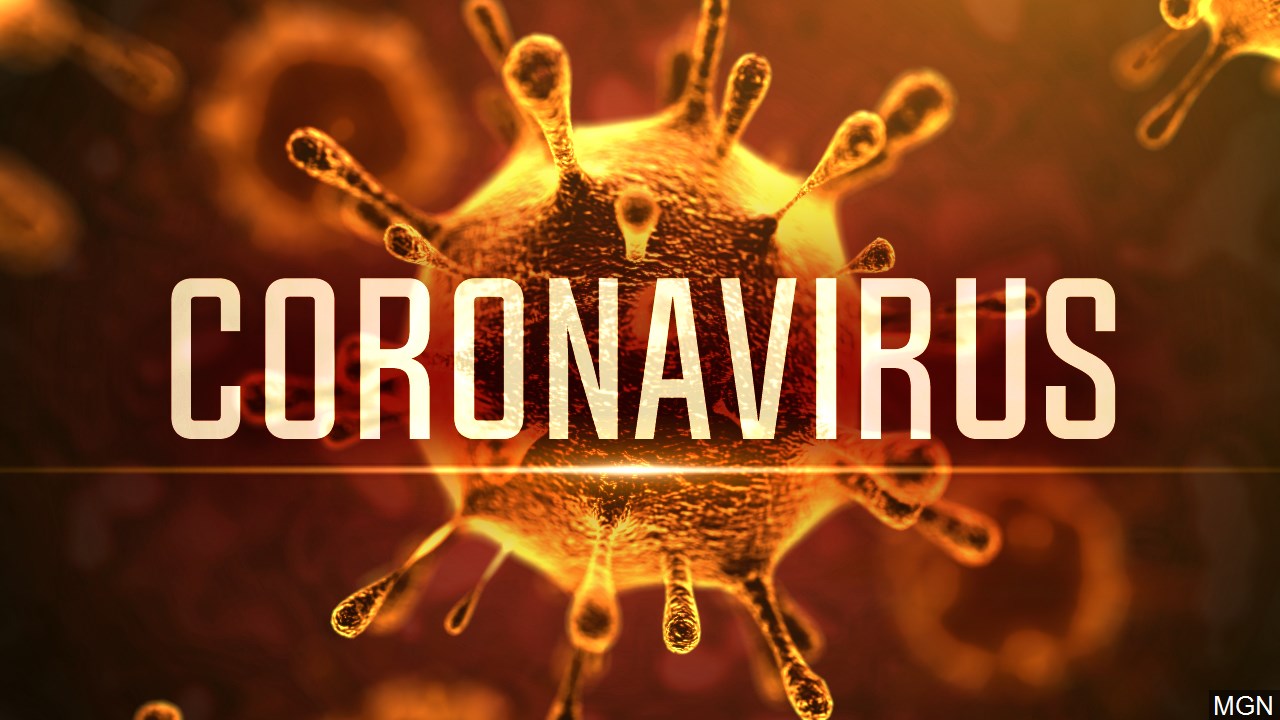 (Mar 17th) The Coronavirus Crisis has quickly had its effect on the country music industry in Georgia. Several major concerts were either cancelled or postponed. Local acts, singers and bands are starting to see their shows cancelled or moved to another date. And on a national note, the Academy of Country Music Awards, that was to be held April 5th, was moved to September. Georgia-Country.com still would like to encourage you to still support your local acts the best way possible. Got to the acts sites, buy their cds, tee shirts and caps. Keep them afloat with your support till this passes.
GEORGIA SINGER TRENTON EWING PASSES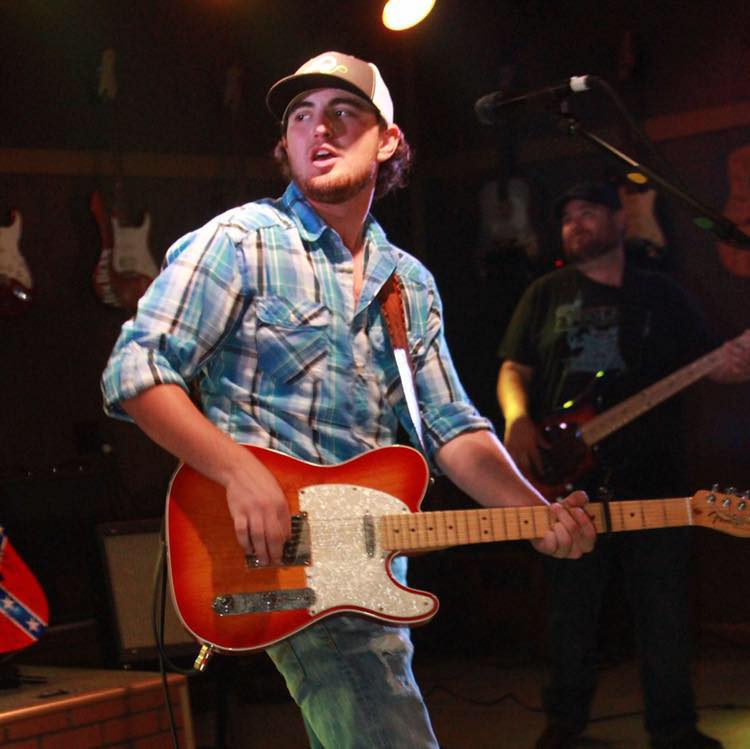 (Dec 27th) Up and coming country singer Trenton Ewing passed away on Christmas day per his families Facebook page. Trenton was a multi nominated artist in the Georgia Country Awards and has been playing in the north to middle Georgia area for the past several years. His love for country music and passion and respect for it was known throughout the country music industry in Georgia. No word at this time on how he passed. Georgia-Country.com sends out prayers and thoughts to his family as this trying time.
BEAR ADAMS ELECTED TO ATLANTA COUNTRY MUSIC HALL OF FAME

(Nov 19th) Covington's Bear Adams was elected this past week to the Atlanta Country Music Hall of Fame. Bear grew up in Ohio and moved to Georgia in 1992. He begin playing guitar at the age of 12. He started singing with his sister by the age of 14 at local venues and by the time he was 22, he was working with the likes of George Jones, George Strait, Reba and Loretta Lynn, when they came to town for concert. After moving to Georgia, he started working in local studios and playing with various bands. In 2000, he formed his own band, The Walnut Grove Bluegrass Band and they traveled the southeast performing, opening for several big name bluegrass acts. They recorded 11 cds, played for several governors and was on the tv show, Best of America By Horseback. He then worked in several house bands at various oprys and music halls. Recently has been part of the Gold Dust Band, that play regularly in the Convington and eastern central part of Georgia.
KICKS 101.5 IN ATLANTA IS NOW NEW COUNTRY 101 FIVE


(Nov 15th) Atlanta radio station Kicks 101.5 has become New Country 101 FIVE. Most of the changes are to the on air staff and what times they will be on. Per their Facebook page, they will continue to play current country hits. The 101.5 signal has been country music since 1959 and the name has been Kicks since 1981. It was one of the longest-running radio names in the market but in the mind of Brian Phillips, new executive vice president for programming of the Atlanta-based Cumulus Media, that moniker needed changing. Phillips wants the station to better embody Georgia and not be some cookie-cutter, homogeneous product. Instead, he wants the sound to feel younger and higher energy. Lance Venta, who runs Radio Insight, said the sound is more akin to top 40 with an emphasis on Georgia and two of its new jocks have a top 40 background. It's a similar strategy Phillips took when he launched Texas Country 99.5/The Wolf in Dallas in 1998. (Sources: New Country 101 Five Facebook and the AJC).
LOWELL OPRY HOUSE IN CARROLLTON TO CLOSE SOON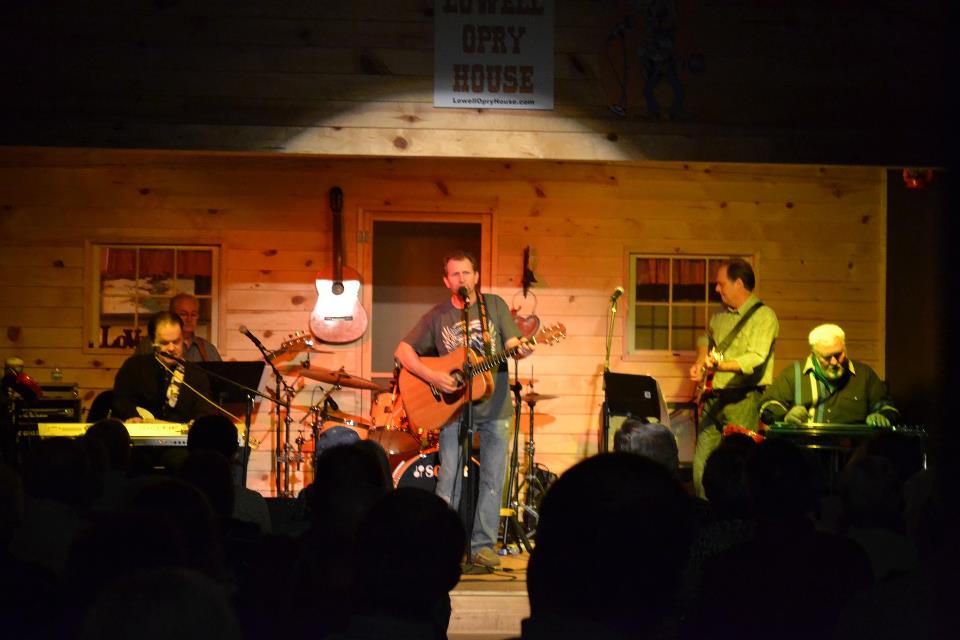 (Oct 29th) George Britt with The Lowell Opry House in Carrollton, has announced that the 10 year old monthly event, will come to an end soon. "It is with much heartfelt consideration that my wife and I have decided to pursue the next chapter in our lives which we hope will include more travel and new adventures but will also sadly include selling our home and no longer having the Opry House"., said George in today's newsletter from the event. They will prob end it sometime early next year. George also added " We can't say enough about what it has meant to have so many season ticket holders and patrons with numerous sold out shows! We have also had a tremendous amount of support from the people in our local and extended communities as well as great sponsors. The last ten years at Lowell Opry House have been a total success because of your support and on behalf of my family, the band and everyone else involved we want to say "Thank You" . Source: Lowell Opry House Newsletter.
DANNY DAWSON GETS APPOINTMENT TO BOARD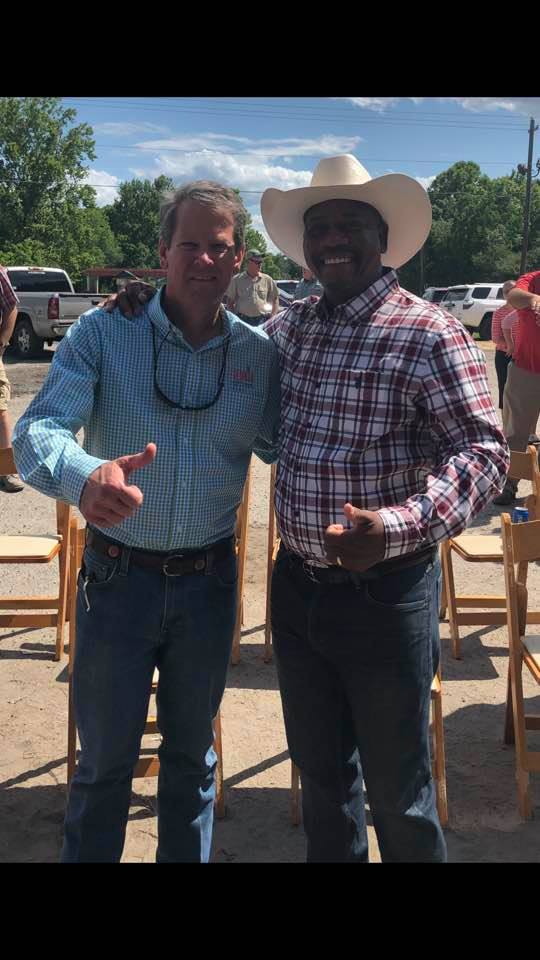 (Oct 25th) Danny Dawson, based in Pearson, Ga.,has been appointed by Governor Kemp to the Georgia Film, Music and Digital Entertainment Advisory Board. He will be sworn in November 13 at the State Capitol. An official press release will be issued at a later date!!! Danny is an former Traditional Artist of the Year in the Georgia Country Awards and again is a finalist in this year's awards. (Source: Danny Dawson Facebook) (Pictured: Gov Brian Kemp (L), Danny Dawson (R))
THE COUNTRY CLUB COUNTRY BAR RE-OPENS IN AUGUSTA


(Sept 3rd) The Country Club Dance Hall & Saloon is coming back. The Country Club, which first opened on St. Patrick's Day back in 2006 on Washington Road, has been through some changes as of late. In September of last year, the second consecutive out of town owner purchased the club, renaming it Barrelhouse Live. Insiders say Barrelhouse Live struggled to find its niche, morphing into a live music venue only open when bands were booked. The club was recently acquired by the partners behind the two Southbound locations as well as the music promotion company Friends With Benefits. The new ownership group, made up of Brian Brittingham, George Claussen and Ean Wolf, plans to return to the club to its roots, bringing back late night dance parties and opening every Friday and Saturday. It's no secret the Augusta National now owns the shopping center where the nightclub is located, yet Insiders say there are three Masters remaining before the wrecking ball swings in 2022. The Grand re-opening is Friday night, October 18th. (Source: Metrospirit.com)
COLE TOMLINSON A BIG WINNER IN THE GGCBA AWARDS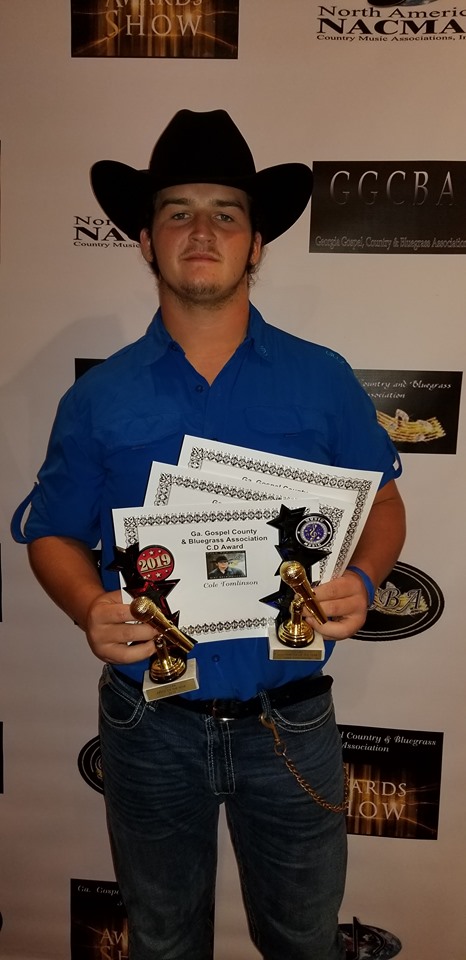 (August 19th) Cole Tomlinson, out of Blackshear, Ga, continued to rake in the awards as he won five awards in this past Saturday night's GGCBA Awards in Ringgold. Cole won New Country Male Entertainer of the Year, Vocalist of the Year, Instrumentalist of the Year, CD of the Year for Dirt Road Princess, and Songwriter of the Year with River Life. The Georgia Gospel, Country & Bluegrass Association has it annual awards honoring top talent in the state in these genres and categories. Cole was the 2017 Georgia Country Awards Teen Artist of the Year. (Source: Cole Tomlinson Facebook)
MILL TOWN MUSIC HALL NAMES DINING ROOM AFTER RHUBARB JONES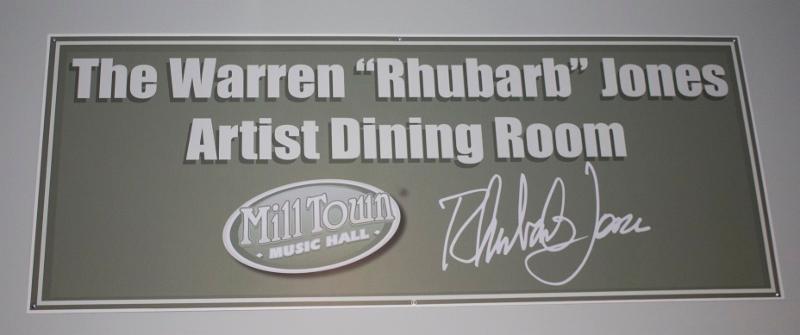 (April 30th) Mill Town Music Hall in Bremen, recently renamed its dinning room the "The Warren "Rhubarb" Jones Artist Dining Room to honor the country music DJ and celebrity, who passed away on April 2nd of 2017. Rhubarb grew up in nearby Tallapoosa and was a DJ at a Bremen radio station. The dinning room consist of the memorabilia of Rhubarb on its walls. A biography of his life and impact on the West Georgia area is also mounted on the wall. Many of the artists that perform at Mill Town Music Hall knew Rhubarb well and enjoy taking time to remember him and his legacy. Also, Mill Town Music Hall has established the Rhubarb Jones Memorial Scholarship to support students in the School of Communications and Media at Kennesaw State University. (Source: Mill Town Music Hall)
ISSAC STREETMAN GETS GOLDEN TICKET ON AMERICAN IDOL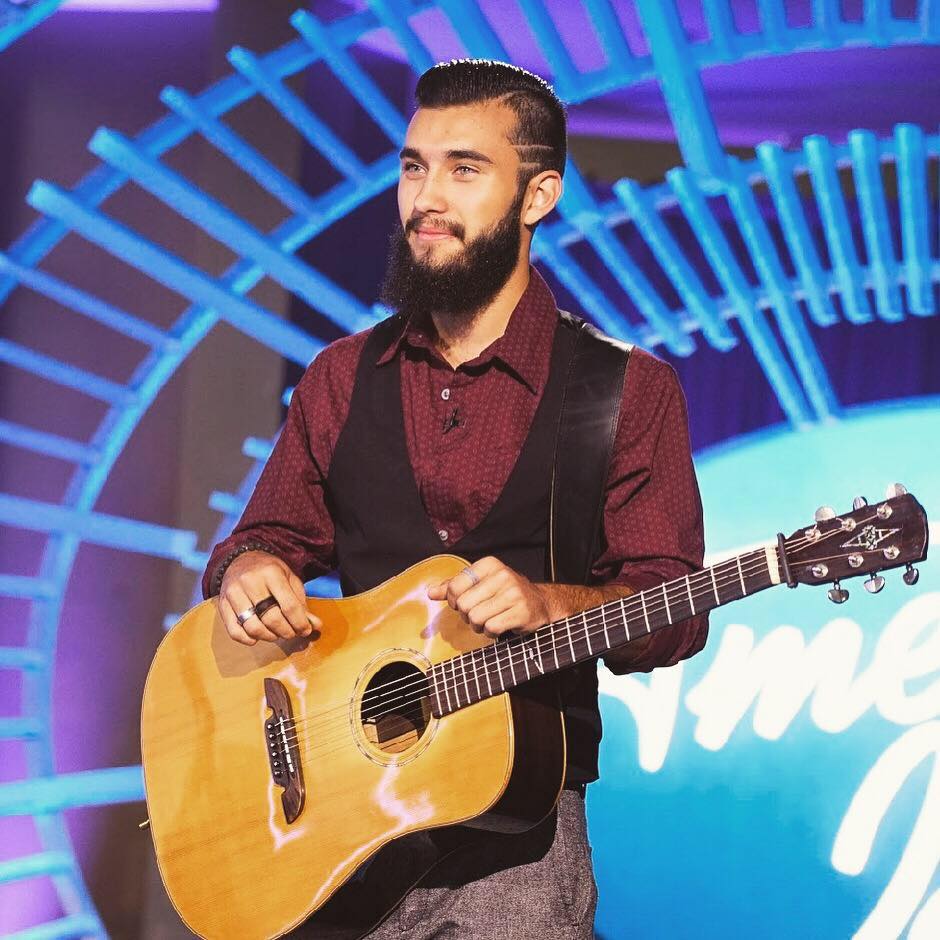 (March 19th)
Aaragon singer, Issac Streetman became another Georgia singer to "GO TO HOLLYWOOD" as he received his golden ticket this past Sunday night.
CLAY PAGE BECOMES ANOTHER GOLDEN TICKET WINNER ON AMERICAN IDOL

(March 11th) Clay Page of Elberton received his Golden Ticket last night on American Idol. All three judges sent him to Hollywood after he performed Thomas Rhett's "Die A Happy Man". He comes the 2nd Georgia country singer to move on after Ethan Payne did last week. Clay has been a past Artist of the Month on Georgia-Country.com To watch his performance, see video below.
MACON SINGER ETHAN PAYNE GETS THE GOLDEN TICKET ON AMERICAN IDOL

(March 7th) Macon singer, Ethan Payne got a golden ticket last night on American Idol. He also got to perform in the audition with Luke Bryan. Ethan has cystic fibrosis an a few years ago, was invited by Luke to perform on stage with him in Texas. Ethan got rave reviews also from Lionel Richie and Katy Perry. Ethan was a finalist for Teen Artist of the Year in the 2018 Georgia Country Awards, where he performed in front of his hometown crowd in Macon. To watch Ethan's performance, play video below.
GEORGIA SINGER DALTON DOVER PICKED BY BLAKE SHELTON ON THE VOICE

(March 6th) Cartersville area based singer, Dalton Dover auditioned on NBC's The Voice last night. He sung Keith Whitley's "Don't Close Your Eyes". It didnt take long for Blake Shelton to say yes and turn around for Dalton. The other judges still complimented Dalton on his voice but they admitted with him doing a country song, it was obvious that Dalton would pick Blake to work with. Watch video below of Dalton's performance.
GEORGIA RADIO PERSONALITY, STEVE FERGUSON PASSES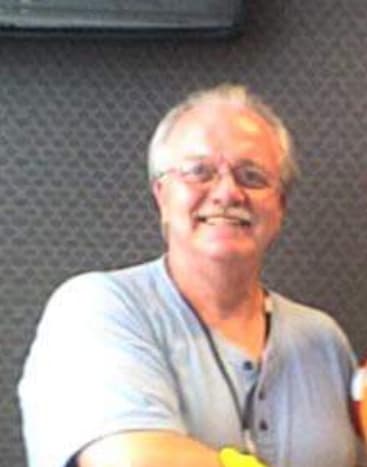 (Feb 20th) Steve Ferguson lost his battle with cancer this week (Feb. 18); he was diagnosed with terminal bile cancer earlier this year. He served on the MusicRow reporting panel for 12 years with WTHO. Ferguson began his radio career in 1985 with WMTZ in Martinez, Georgia, as a part-time Sunday afternoon host. In five years, he had been promoted to program director and morning drive host. In 1990 when WMTZ's format changed to oldies, Ferguson left the station to work for WTHO in Thompson, Georgia. He served as the program director for 29 years as well as morning drive host for 18 years. In 2010, Ferguson was awarded MusicRow's CountryBreakout Reporter of the Year for his love and dedication to his profession. Last week (Feb. 13), he was awarded the Randy Jones Award for the same devotion to his community and career. Ferguson was also an avid musician having played bass guitar, drums and vocals. Visitation will be held Thursday Feb. 21 from 6:00pm-8:00pm at Beggs Funeral Home in Thomson, Georgia. Funeral Services will be held Friday, Feb. 22 from 3 p.m. (Source: MusicRow.com)
GEORGIA MOUNTAIN FAIRGROUNDS WINS AWARD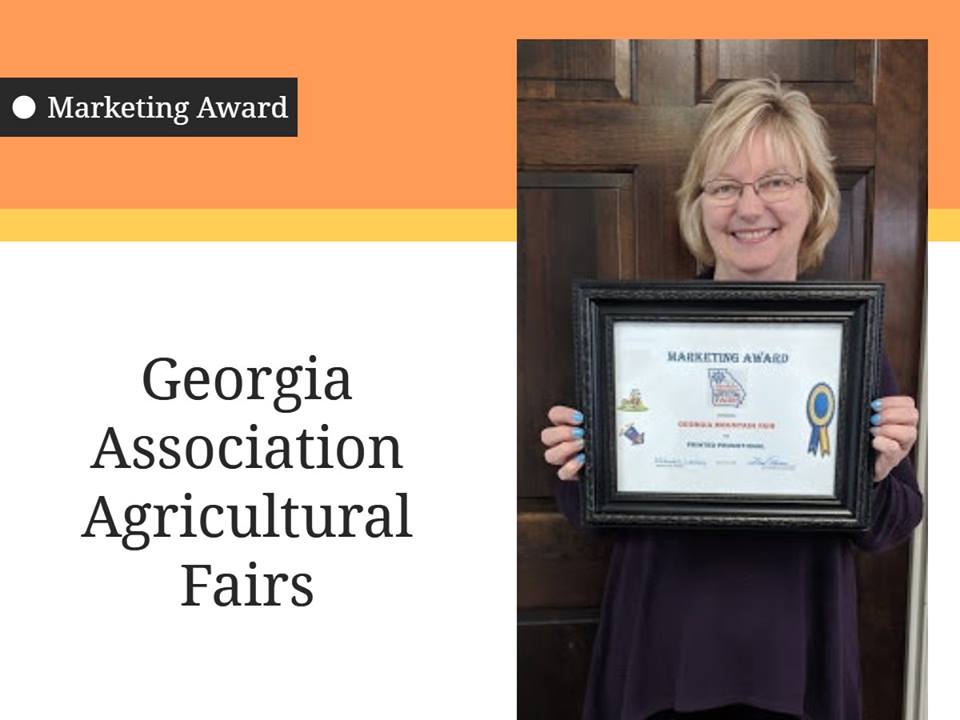 (Feb 5th) Hilda Thomason of the The Georgia Mountain Fairgrounds received an award from The Georgia Association of Agricultural Fairs last week. They won an award for marketing at their convention last week. With more than 420 people in attendance and competing against 46 other fairgrounds in Georgia and South Carolina, it was an absolute honor for Hilda Thomason (pictured) to receive this recognition. The Georgia Mountain Fairgrounds is one of Georgia's top venues for major concerts with classic country to 90s country stars featured often.
DANNY DAWSON PEFORMS AT BRIAN KEMP INAUGURAL

(Jan 15th) 2017 Georgia Country Awards Traditional Artist of the Year, Danny Dawson, performed at the Inauguration of Governor Brian Kemp in Atlanta yesterday. He and his band performed "Georgia", the state song. The crowd gave Danny and the band a standing ovation after the performance. You can watch the performance in the video below.
ELECTRIC COWBOY'S LAST NIGHT WILL BE JAN 26TH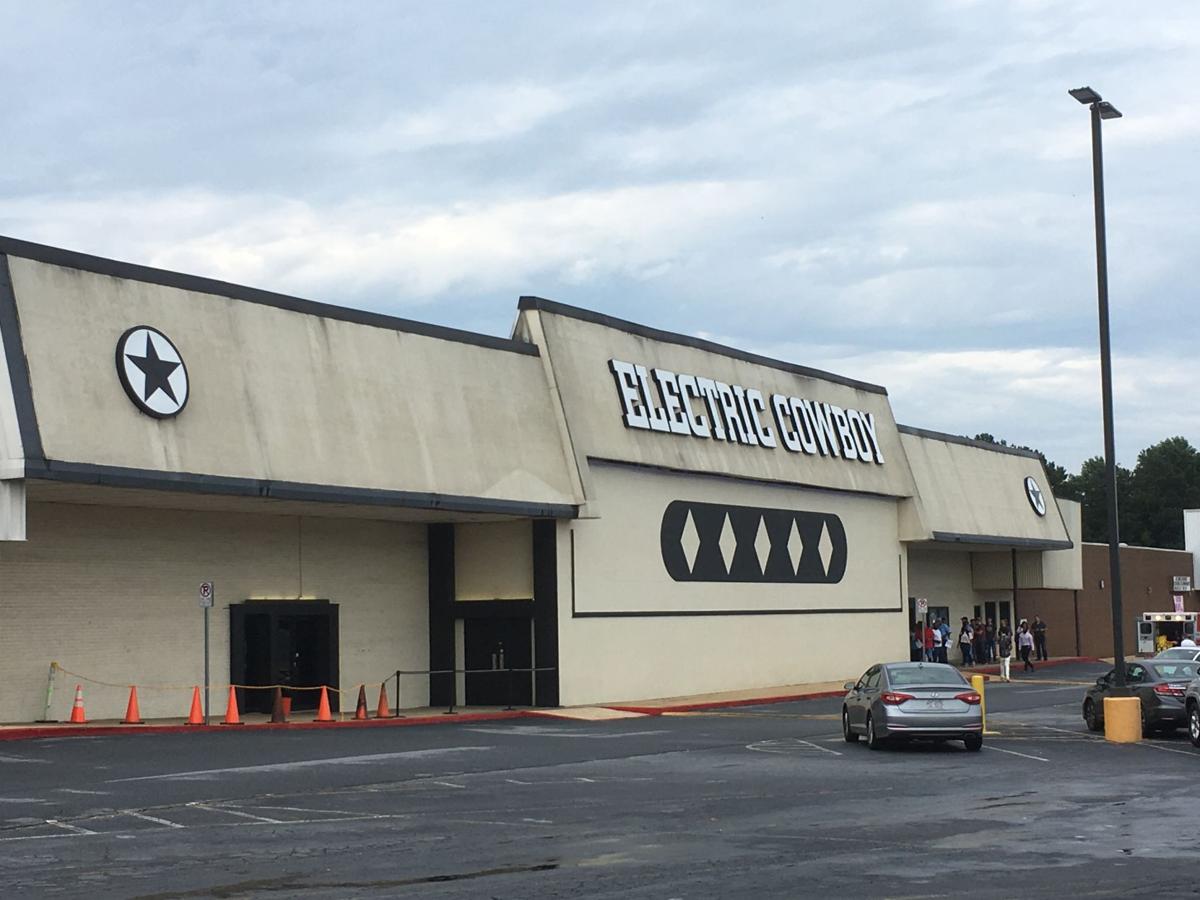 (Jan 11th) Electric Cowboy in Kennesaw, which has won many Country Bar and Dance Venue of the Year in the Georgia Country Awards, has announced that their last night will be Saturday night, Jan 26th, according to their Facebook page. Electric Cowboy opened up in the old Cowboys Kennesaw location in 2011. It has served the Atlanta area well over the years as a destination for for country dancers and music lovers. It also was the location of the country bar scene in the remake of the movie "Footloose" in 2011. The property that Electric Cowboy sets on was sold to a developer to be torn down and made room for a hotel, retail building and apartment complex. Management of Electric Cowboy added that a NEW venue will open closer to Kennesaw University. Word originally was that the new name would be Whiskey 101. No confirmation of that at this time or if the country dance concept will be a the new location. Stay tuned. Editors note: Electric Cowboy closing is another sign of Georgia losing its "country dance" venues one by one. Lets hope the new venue will feature dancing as well.
VERIZON AMPHITHEATRE BECOMES AMERIS BANK AMPHITHEATRE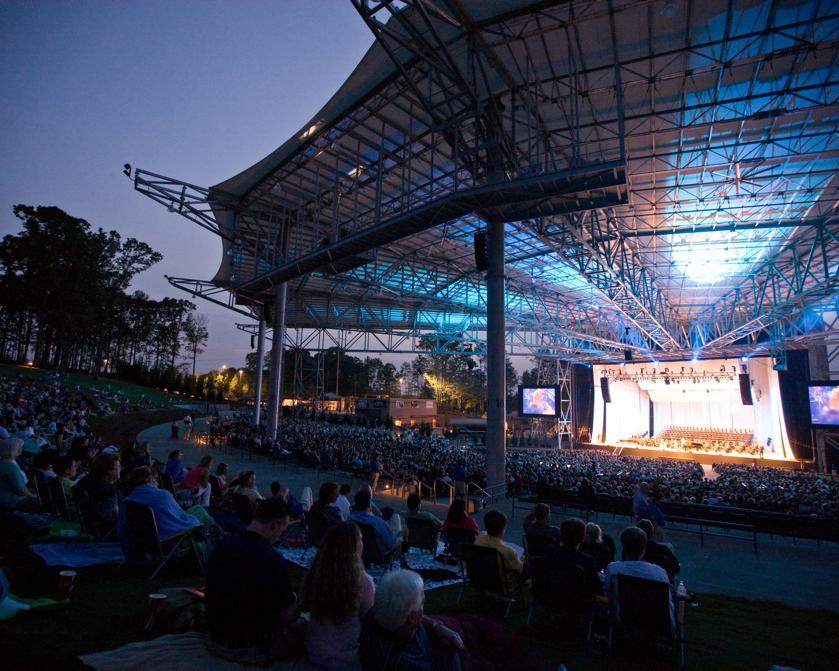 (Jan 3rd) After a decade of existence, it's time for a new moniker for Alpharetta's amphitheater. Ameris Bank Amphitheatre replaces in name what was known as the Verizon Amphitheatre (originally Verizon Wireless Amphitheatre) since its inception in 2008. The bank has signed a multi-year agreement with Live Nation, the concert promoter that operates the 12,000-capacity venue. Ameris Bank is headquartered in Moultrie, the county seat of southwest Georgia's Colquitt County. "As an avid concertgoer myself, I'm thrilled for Ameris Bank to have this opportunity and for our city to continue benefiting from this great venue for years to come," said bank CEO Dennis Zember. Ameris Bank will also serve as the title sponsor of the amphitheater's West Fan Plaza. About 30 concerts are held annually at the outdoor venue. Jimmy Buffett, Steely Dan, Keith Urban and Charlie Puth were among 2018's performers, while the 2019 season so far includes Santana, Luke Combs and Train with the Goo Goo Dolls. (Source: AJC.com)