Georgia Country Reviews
If you are a Georgia artist that is active and have a cd that you would like us to review, please email us at info@Georgia-Country.com for review process and what we'll need.. We'll put it on our schedule to be reviewed and contact you when it's posted. If you are a bar, club or venue that would like to have reviewed, please contact us for arrangements.
CD Review - "Jack Will Do" - Ashton Smith (April - 2022)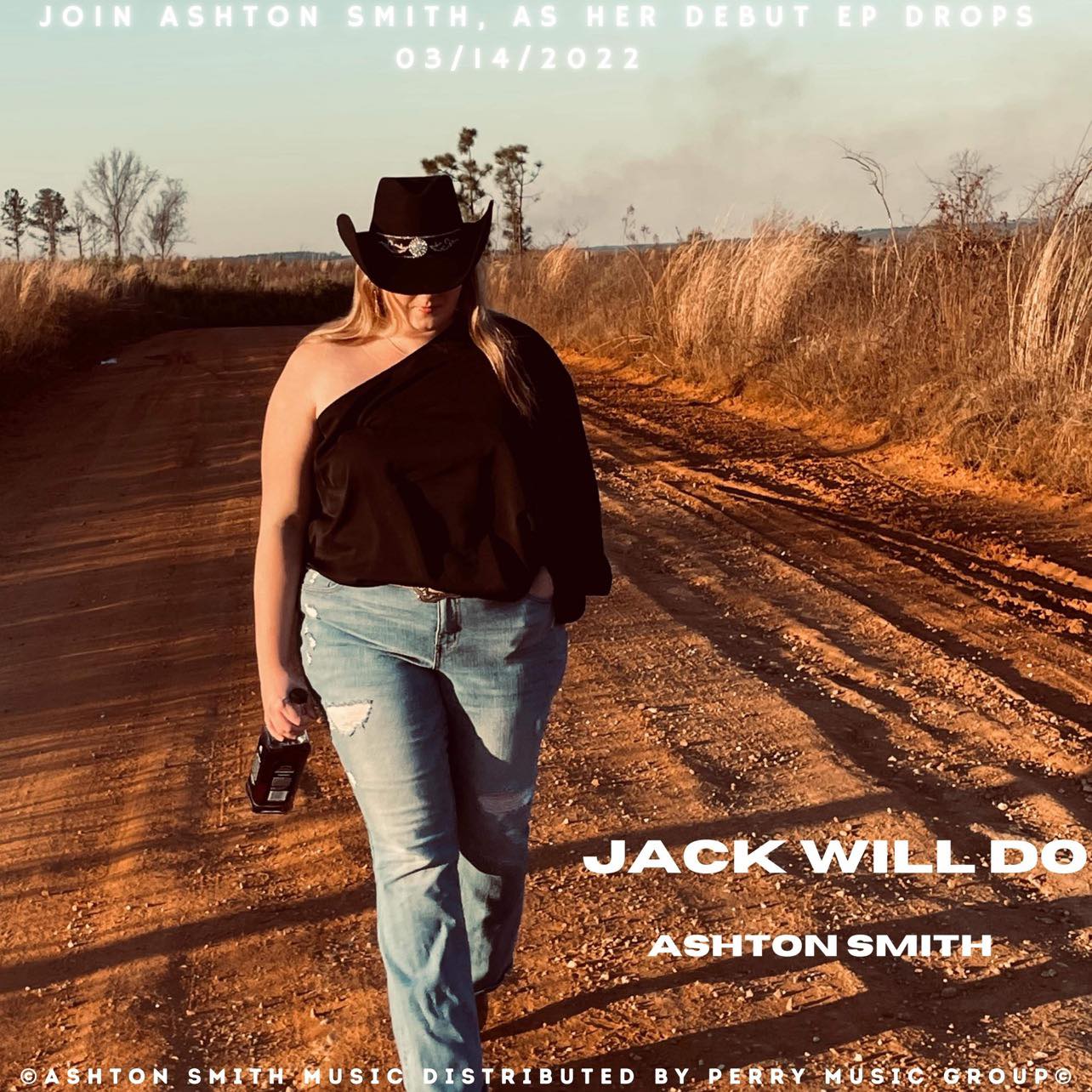 Macon area based singer / songwriter Ashton Smith has come out with a brand new cd titled "Jack Will Do". Ashton shows on the cd her fresh, crisp voice for country mixed with the other music influences in her career. She opens with the easy going "Easy" that showcases that voice. A song about how living live is so much "easier" when she is with him. She shows off her rockin' skills with "Last Name". The guy trying to "change" her and her world but couldn't change her "last name". Guitar is showcased in this song that will have you grooving along with the song. Ashton gets back down to her country roots with the song that has that Johnny Cash feel, the toe tappin' title track "Jack Will Do". A cut that talked about what to drink in certain situations,, thus when trying to forget him, only "Jack Will Do". She slows it back down a big on the next track "Asking For Me", an easy going song that would be great in the car, windows down, on the back roads of Georgia. The tempo picks back up with "County Lines" another great song for the car, about getting over that guy, on the road. The last cut shows her influence by classic country, with great guitar picking. "Chasin' More Tequila", a great toe tappin' song about that guy that is out "chasin'" more than tequila and we know what means. Ashton brings to the country scene a great fresh sound that still shows off the roots. The cd is long enough to give you a good feel of her talent and great entertainment either at home on the sofa with a glass of whiskey or rolling down the backroads of wherever you are.
All songs written by Ashton Smith. Produced by Micheal "Goose" Goodrich. Ashton's dad, Stewart Smith, is featured playing lead guitar and her fiance, Donnie Griffis, is featured playing the drums! CD is distributed by Perry Music Group which is affiliated with Sony Music in Nashville TN.
For more information on Ashton Smith and to purchase the cd, go to Ashton Smith on Shopify
CD Review - "Putting Old Back In The New" - Jordan Poole (Dec 22nd, 2021)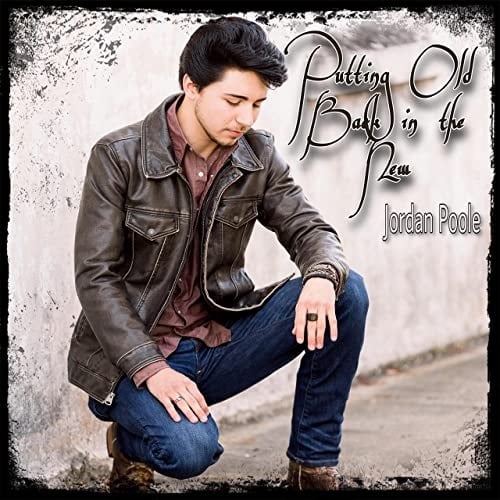 Sylvester, Georgia based singer Jordan Poole's brand new cd "Putting Old Back In The New" is a refreshing collection of new tunes that has a traditional country feel. The opening cut "Each Step Is Take" is a great tune of a couple in love and living their life together, enjoying "each step they take". The song is not overbearing as some of today's country can be. It's a smoothly sung and produced song. "Two Rights Can Make A Good Love Song" is an little more upbeat track about a guy meeting the right girl. A toe tapping cut that will put a smile on anyone's face. Jordan slows it back down some with "I Found What I Was Looking For In You" about the guy that found what he'd searching for all his life, that special woman. He picks is back up with "Sing My Song" that will have anyone tapping on the truck door with the window down, riding down the backroads of Georgia. About enjoying what he does best, sing. Another great production with great piano and guitar play. A really fun song that could be enjoyed on any country dance floor. He closes out the cd with the waltz feeling "From A Boy In Tupelo" a homage to Elvis and his influence on the world. This cd has been well produced and mastered, easy to listen to and Jordan has the perfect voice for each track. All songs written by Gordon Poole, Jr. "I Found What I was Looking For in You" was co-written by Jordan Poole and Gary D'Benedetto. "From A Boy In Tupelo was co-written by Jordan Poole. Produced and Engineered by Gary DiBenedetto at StudioRecordings.com
For more information on Jordan Poole and to purchase the cd, go to Jordan Poole Entertainment
CD Review - "Home" - Rick Stone (April 8th, 2021)
Chatsworth based Rick Stone has been playing music and performing for years and compiled a lifetime of experience and it shows in his latest album "Home". His opening cut "This Ole Road" is an easy going tune about him and his woman, enjoying life, taking things as they come and crossing those "bridges" as they get them. "Quicksilver" picks it up and talks about a man missing his woman and wanting another chance, remembering the great times. The next track is called "I'm Your Man", a waltz feeling song with tons of great instrument play, the guy proving to the lady that he's always there for her. "Wonderin' What Im Doing Wrong" is a southern rock anthem feel about life on the road, living that country singer life that all singers go thru, hoping for that break that puts them over the top. Rick picks it back up with "Tough Love" about devoted love even with all life's rocky times and not letting them get in the way of them. "Rockin' At The Rodeo" gives you a little Chris LeDoux feel, about chasing that girl, can feel like a rodeo. Rick slows it back down with a cut that has great an opening with fiddle,,, "Grass Ain't Greener", talking his love for the girl is better than anything else she'll find anywhere, esp at "the end of the bar". Rick recently debuted his video of "Never Started Drinking", a fun cut about the girl drove him to drinking with he her antics every night. Check out the video on Rick's website. Very fun. "Our Time Together" talks about his love for his woman and how she makes him feel every day and every night. Rick plays homage to classic country with "Old RCA" about being influenced by Hank & Johnny, great cut. Rick slows it back down with "Lay Me Down", another cut about love between a man and woman. That no words can express thus..... The last cut closes out the album in great fashion. "Home" about how cancer can effect a person and after the news,,, you sometimes just want to go "Home".......... Rick shows his passion for love and life on the album in many ways. He wrote ten of the tracks and his wife, Lisa, helped on three of them, which shows their love for each other, how she's been with him thru his journey. This CD is a must have for everyday play. It'll take you on a journey thru life's lows and highs, love and life, fun and down times.
All songs on album written by Rick Stone or with Lisa Stone except for ""Rockin At The Rodeo (Shawn White) & "Old RCA (Jeffry Byers).
Producers, mixers & masters are: Frank Green, BGB Productions, Rick Stone or ProMotion LLC
Contributing artist: Eric Clanton, Brian Bennett, Aaron Brown, David Hasty, Dordy Nichols, Jake Clayton & Will Johnson
For more information on Rick Stone and to purchase the cd, go to Rick Stone
Song Review - "500 Pesos To Oz " - Andy Johnson (Auguust 7th, 2020)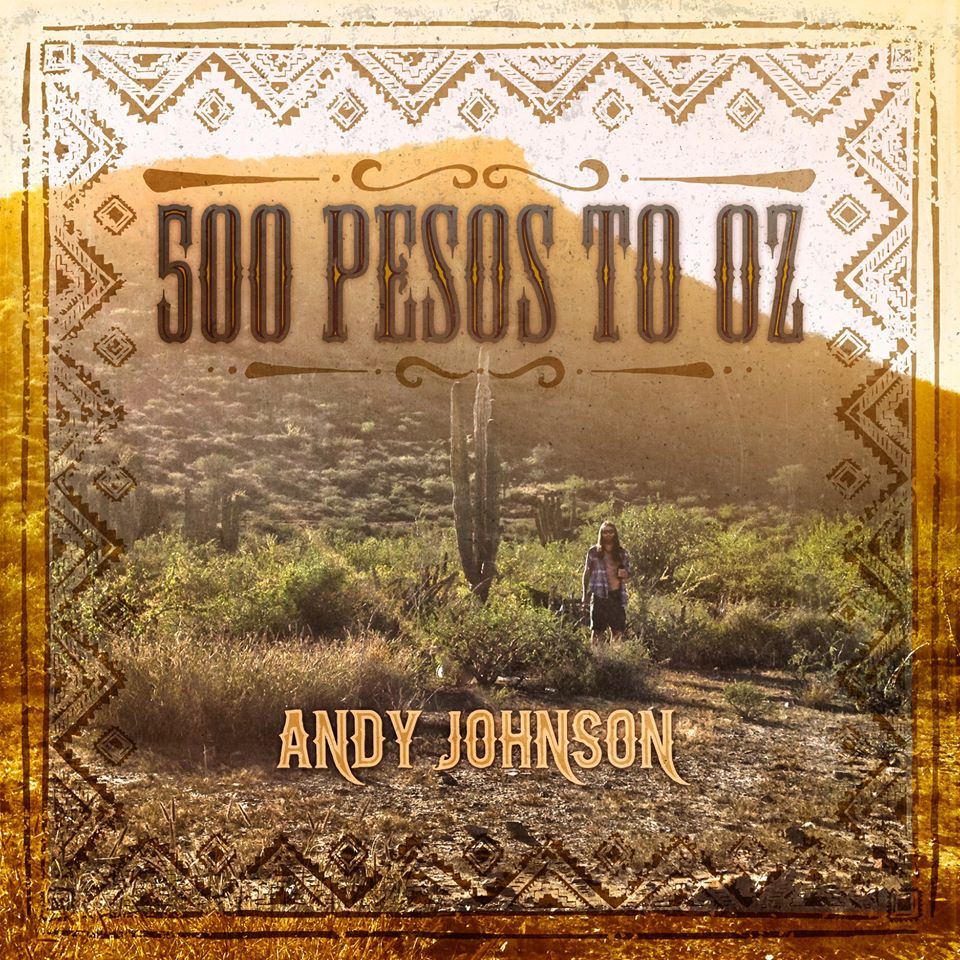 Georgia based singer Andy Johnson has released his latest single, "500 Pecos to Oz". It's about a down to earth about a singer longing for the days back in Santos, Mexico. The songs starts out with a background of chickens in the yard, that sets the scene of someone setting on the front porch whistling, foot up on the post and strumming the guitar. He longs for being with his friends, great food and fun times in Mexico. The song is a great toe tappin' tune that would be fun to listen to on YOUR trip to Mexico or anywhere you are wanting to get away to.
Written by Andy Johnson. NeSmith is producing and engineering the album the song is on, while also performing a variety of instruments. "500 Pesos to Oz" features Johnson on guitars and vocals, NeSmith on banjo and mandolin, Rusty Bridgers on bass, Kenneth Robinson on percussion and Norris Hilliard on accordion.
To purchase the song, go to Andy Johnson on Spotify
CD Review - "Among The Faceless Crowd" - Ben Bostick (April 20th, 2020)
All country music artist has "roots" from or to that tree that started it all. Ben Bostick definitely has roots that are tied to the greats like Jimmie Rodgers, Merle Haggard with outlying roots to the likes of Bob Dylan, John Prime & Kris Kristofferson. Writing songs about life, living, hard times and living thru all that we encounter. His newest cd "Among The Faceless Crowd" leaves no doubt of Ben's roots to the greats of the past. Opening cut "Absolutely Emily" talks about a love and returning to that love that lives in his dreams or returning to her soon. A sweet, toe tapping number to start the cd off well. "Wasting Gas" about just hitting the road after losing a job, just driving around and having to come home And not telling his family about his hardships. Ben recalls doing what you have to do in "Working For A Living", Just trying to make enough money to provide for the family. Maybe a sequel to "Working For a Living" would Be "I Just Cant Seem To Get Ahead" is a song many of us can relate to, with that feeling of the harder you work, The farther you fall behind. "The Last Coast" turns it up just a little leaving family and doing what he has to do on his own. "The Thief" is out of the pages of Merle Haggard, about a guy that turns to crime to get by and support his family. Ben shows off his excellent guitar skills on "Central Valley", a cut that follows the theme behind "The Thief" about resorting to crime, but he's really a good guy, just having to do what he has to do. "Too Dark To Tell" is a more up tempo song about hoping for things to get better, but not quite seeing the light at the end of tunnel yet. "Untroubled Mind" looks back at the hardships and things a man has done and ask God to please let him take These things off his mind. Ben closes out the cd with "If I Were In A Novel" wraps up his story telling about being someone not noticed, not spoke of or thought about. This cd definitely harkens back to the great songwriting and story telling of the greats mentioned before. A great Cd to just turn on cruising down the backroads or late at night at home with only a shot of whiskey as a friend. Its great that we still have honest songwriting in our presence today.
All songs on cd written by Ben Bostick. Vocals: Ben Bostick. Musicians: Ben Bostick, Luke Miller, Cory Tramontelli, Ben Thomas & Kyle LaLone
Everything but drums recorded in a bedroom at home in Los Angeles, CA, except "Too Dark to Tell," which was recorded at the new home in Lilburn, GA. All drums recorded at Madlife Studios in Woodstock, GA. Mixed in Los Angeles and Lilburn. Produced, mixed, and mastered by Ben Bostick.
For more information on Ben Bostick and to purchase the cd, go to Ben Bostick
CD Review - "Another Great Day" - Traveling Pilgrims (April 18th, 2019)
Dublin, Ga based duo, The Traveling Pilgrims has a new gospel cd called "Another Great Day". Danny Howard & Jeff Mcleod of the country band Rocky Creek Band, form the duo. The cd consist of many gospel standards with a country music feel as the guys have their roots also with country music. Opening cut, I Am A Pilgram, will have you toe tapping right away. The title track "Another Great Day" is a soothing song for any soul. "He Turned The Water Into Wine" shows off the guys harmonies well and has plenty of fiddle in the song as well a mandolin. "Love Lifted Me" is the great Sunday morning classic we all sung growing up that any gospel lover will enjoy. Any fan of The Andy Griffth Show will enjoy "Andy Griffth's Gone", looking back on the "good ole days". Speaking of The Andy Griffith Show, "Church In The Wildwood" is the duo's take from the song from the show that the family sung on the front porch while Mr. Tucker was stranded in town. They close out the cd with some good toe tapping "I'll Fly Away and I Saw The Light Medley".
In this day of hustle and bustle, its great to have a cd that you can pop in and take you back to the good ole days or just sooth the soul that take the cares of the day away. You'll enjoy this cd from your lazy boy on a Tuesday night or cruising the highway on a trip.
Recorded at Mark Thornton's Sidekick Studios - Madison, TN.
Vocals - Danny Howard & Jeff Mcleod , back-ground vocals - Shelby Howard
Musicians: Danny Howard - Acoustic & electric guitar, Jeff Mcleod - acoustic & electric guitar, Tim Crouch - acoustic & electric guitar, bass, percussion, mandolin, banjo & fiddle.
To book The Traveling Pilgrams, PM The Rocky Creek Band on Facebook.
CD Review - "Bootleg (Batch 432)" - Russ Still & The Moonshiners (Jan 18th, 2019)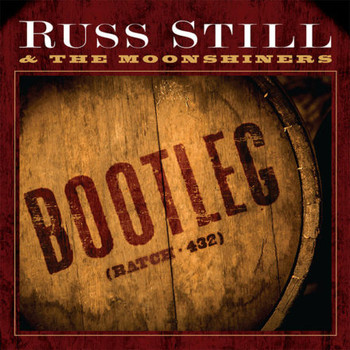 Russ Still & The Moonshiners is an Atlanta based band that we'd like to call a little of everything. You can hear pure rock & roll in their music but also rockabilly and country as well. They were the 2015 Georgia Music Awards Band of the Year. They showcase their style of music in their brand new cd "Bootleg (Batch 432)", which is a play of off from their band name. The band consist of some of the best musicians in Georgia and they reached out to other great ones to pull together a very entertaining cd. "No Stars" starts off the cd with a toe tapping, guitar play about a break up and wondering if she'll return. They slow it down some with "Waiting", about a guy not sure will happen next in life. An easy going song with great harmonies and back up vocals. "Monkey See" is a social commentary, about politics and our society, from how our govt just does keep on doing what they always do to our society just accepting things. Great guitar on this song. The next cut, "99%" is another social commentary about being at the bottom of the 99% and struggling thru life. They pick it up with the rockin' "Money",, homage to the bootlegging days of "loading up the truck" with that "shine" and making some "Money". "It's Hard" is a rockabilly / country track about how life treats you, from your woman kicking you out to how life kicks your "ass" way too often. "House Is Burning" is a song Russ penned about a story he heard from a co-worker's neighbor house burning but can be applied to a failing relationship as well. The last cut "Line In The Sand" shows us the band's country side with pedal steel filled and sing along lyrics. The songs looks at the tug a war we have in our lives and society and standing for what you believe in.
The songs have a ton of inside meaning so after several plays, you'll pick up on these as well. This is a fun but thought provocking set of songs that you'll find yourself playing often. We highly encourage picking up the cd.
Players: Russ Still - Vocals and Guitar, Ben Still - Guitar and backing vocals, Cam Still - Keyboards, Ed Usher - bass, Mitch Flanders - Drums and backing vocals, Roddey Phillips - guitar, David Leonard - Guitar, keyboards and backing vocals and Tommy Dodd - pedal steel.
All songs written by Russ Still except "Line In The Sand", written by Wyatt Edmonson and Russ Still.
Voiceover on Monkey See by John Askins. Produced and Engineered by David Leonard, Reveal Audio Services. Masters by Glenn Schick Mastering, Atlanta, Ga. Cover Art by Bizwoodie Design, Nashville, TN.
For more information on Russ Still and to purchase the cd, go to Russ Still Bootleg CD
CD Review - "Exit 90" - Exit 90 (Aug 24th, 2018)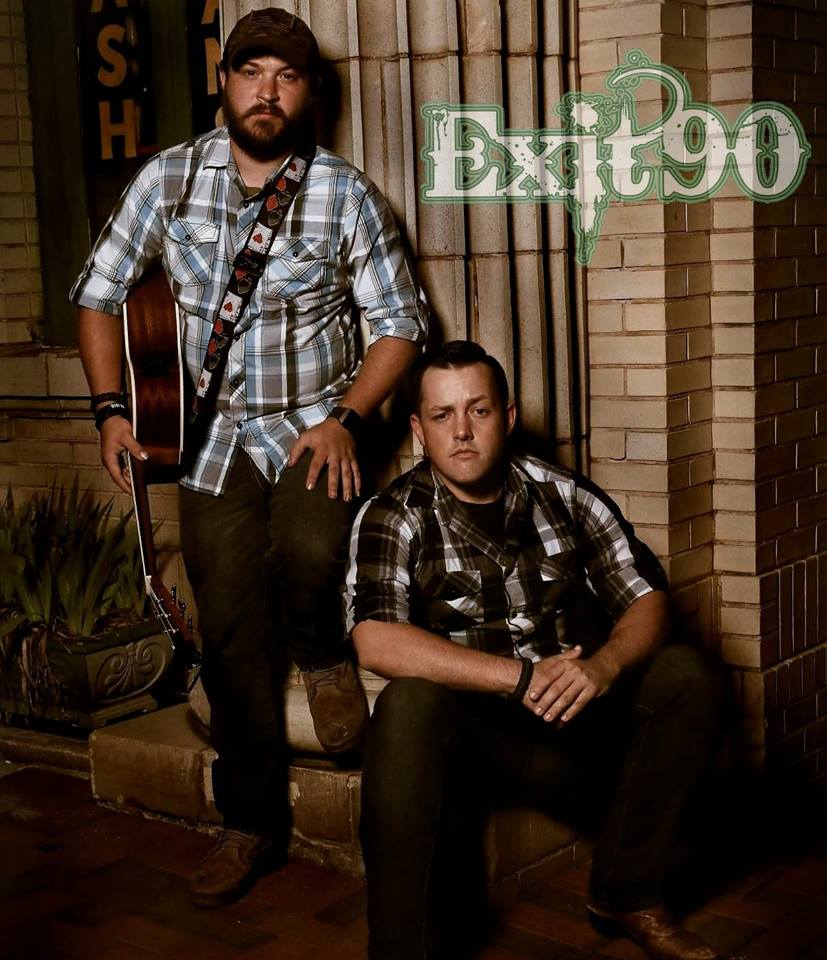 Convington based band, Exit 90, released their brand new self titled cd, this past Friday night with a CD release party at 5 O'Clock Sports Bar in Convington. The band brings and upbeat fresh sound to today's charts while still honoring it's country / southern rockin' heritage. Opening cut, "Shotgirl Girl" is a fun, toe tappin' honor to that girl that loves to ride with her guy in his truck, with bare feet on the dash, tappin' to the song on the stereo. Sure to get you up and dancing and singing along from the start. The guys slow it down just a tad bit with the two steppin' "Get Lost", which showcases great guitar and keys play. A song about just "getting lost" with the one you want to get lost with. "If It Takes All Night" is a love song that will have any couple up and slow and dancing. About doing what it takes, even if it "takes all night". Every great country cd has to have a "southern anthem" and Exit 90 doesn't hold back with "Good Ol' Boys" about partying on weekends with their trucks, girls and great country music. Since lead singers Chris and Jeremy Dunn are brothers it's on appropriate they have a song about their music with "Brothers Apart". The song is a letter from one brother to the other, online, keeping up with each other. "Give Me One Reason" is another easy going cut about love trying to hang on. A well written song that sure to be one to remembered from the cd. Country music has always had it's "drinkin' songs" and "Old Friend Jack" is another one in those lines about trying to get over a heartbreak and turning to the bar to drown out those memories. The guys close out the cd with the haunting "Life On The Line". Exit 90's debut cd gives us a great roller coaster ride through all the hurdles that life can throw at you, from partying on a Sat night to loving that girl and then drinking to get over her. A great cd to gives every country fan a little bit of everything, from ballads, to two steppin to great sing a long songs.
Players: Chris Dunn - Vocals, Jeremy Dunn - Vocals & Guitar; Jim Scarlett - Piano, Dobro & Guitar; Jim Tanner - Guitar; John Joseph - Bass; David Ellis - Fiddle; George Calhoun & George Sanders - Drums; David Tanner & Lea Scott - Backing vocals
Produced by John Leslie Scott at JLS Studio in Conyers, Ga. Executive Producer - Deena Marie Scott - Cover Art and photography - James Robert Scott & Deena Marie Scott.
For more information, go to Exit90.band
For purchase this cd, go to Exit 90 on CD Baby
CD Review - "Never Been To Nashville" - Lyn Avenue (March 25th, 2018)
Savannah based band Lynn Avenue has been honing their craft and music for the last several years and their newest cd "Never Been To Nashville" is proof that their hard work and committment is paying off. The opening and title track, opens up with a two steppin' groove talking about that "talk" is cheap about all the rewards of their business as they've "Never Been To Nashville", but they don't mean anything till they've done them, but they keep on trying till they get there. What's a country cd if you don't have at least one song about "drinkin'"? Well, they bring up their bluegrass side with "Kentucky Bourbon". A toe tappin', sing-a-long cut that will get you up and singing along. The band slows it down next with "Everyday Guardian Angel". A ballad about tackling life's everyday hurdles but needing that help from someone special. Track 4 of "Whatever It Takes (To Bring Me Back To You), keeps you on that even keel about looking forward to getting back to Georgia and seeing that someone special, and doing "whatever it takes" to get there. "Little Big City Town" is an easy going cut that talks about living in that small town but having the things they love that maybe those bigger cities just don't quite have. The cd has a bonus track with "I Guess You Don't Need Me", ending the cd with a story about that person that you've helped thru trouble times, but now they are moving on, but you're the person not sure what to do without them.
Multi award nominated Lyn Avenue very well could be one to watch this year or next as the newest crop of country acts from Georgia, that make it on big on the Nashville scene. Their sound will remind you of Lady Antebellum but with a more "old school" country feel, with great story telling, tight harmonies and laid back feel.
CREDITS: CC Whitt: Vocals / Acoustic Guitar , Jay Rudd: Mandolin / Banjo, Patrick Ellington: Vocals / Lead Guitar, Igor Fiksman: Pedal Steel, Larry Jones: Bass / Upright Bass, Kenny Munshaw: Piano / Organ, AJ Davis: Drums (Kentucky Bourbon), Daniel Malone: Drums / Percussion, Nancy Witt: Piano (I Guess You Dont Need Me).
Produced by Peter Mayrogeorgis & Lyn Avenue. Mixed & Mastered by Peter Mayrogeorgis at Dollhouse Studios. Songs written by Patrick Ellington and CC Witt. Photography by Michael Grafton.
For more information, go to LynAvenue.com
Venue Review - Lowell Opry House - Carrollton/ Roopville, Ga. (Sept 2nd, 2017)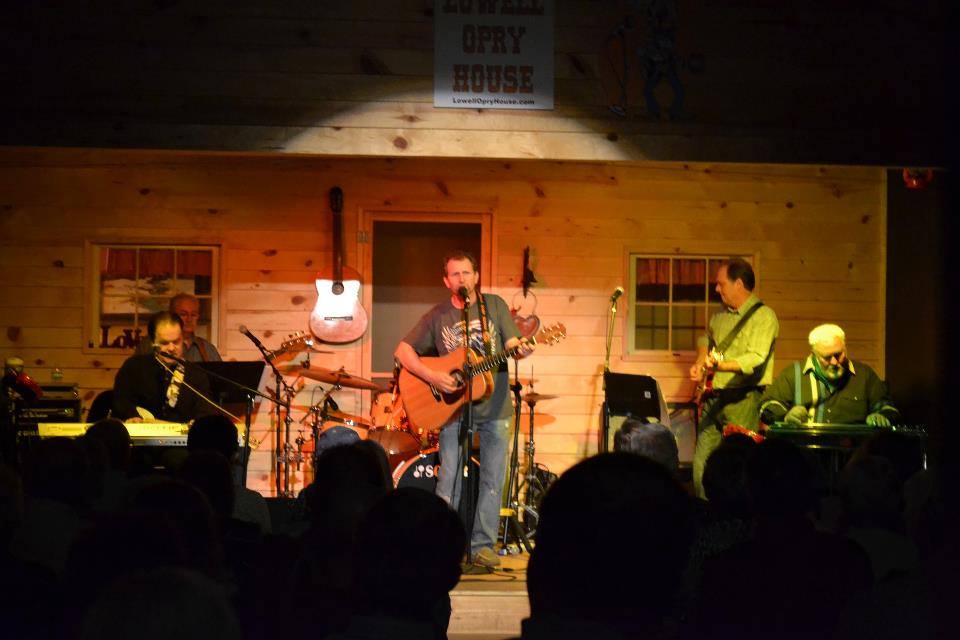 The Lowell Opry House, located at almost the end of Liberty Church Rd in Roopville, (south of Carrollton), opened in 2008. George Britt and his band has one show per month, the first Saturday of every month, which consist of classic country hits and comedy. George dreamed from a very young age of being a country singing artist and after years of performing as a solo artist at festivals and flea markets, one night he ended up at a meeting for songwriters where he met someone who, after hearing a demo of one of his songs, ask him to record demos for their songs. Turns out this person used to be in a popular band wanted to put something together for a big family reunion party and asked George to be the singer. Using his connections in the local music scene, George formed the George Britt Band and ended up playing fairs, festivals, concerts, and shows for the next several years and eventually had a pretty good following of lovers of old classic country music. He discovered that many of their fans were always asking where we would be playing again but didn't care to go to a smoky bar or be out late at night so he decided to try and come up with an alternative. At this time, George had a small airstrip on his property where he flew his homebuilt airplane from and a large barn used as a hanger. He built a stage in the backside of the building simulating an old house and covered all the walls in pine lumber, rusted tin, and memorabilia from old country music. Then one Saturday out of every month he would pull the plane outside, set up chairs and have a show, and occasionally add shows with country artists like Doug Stone, John Berry, or Johnny Counterfeit. They are in their tenth year now doing our show with the George Britt Band on the first Saturday of every month and most shows still sell out in advance, with several local sponsors and over 100 season ticket holders! Tickets are always $10. and available at lowellopryhouse.com or at West Georgia Kitchen & Bath - 1 mile south of Walmart on Hwy 27 in Carrollton. Season tickets are also available there. They do have a snack bar with drinks and popcorn. Members of The George Britt Band are: Tommy Dodd - Steel Guitar, Mark Lyle- lead guitar/vocals, Jimmy Caldwell- keys/guitar/vocals, Jerry Rollins- Bass, Jim Findley- Drums, George Britt- rhythm guitar/vocals, Mimi Gentry- vocals/Host.
Quick Review: I attended their Glen Campbell Tribute and the band played all of Glenn's hits and mixed in several other classic country hits. The band is a very experienced with seasoned musicians that put on a top flight show. The Opry House is very easy to find, located almost at the end of Liberty Church Road, from Lowell Road, off Highway 27, south of Carrollton, in Roopville. The venue holds about 200 seats, with a great view from every seat. The sound system is very good and not too loud. The shows start at 7pm and last till about 9:30 with an intermission. If you love classic country music, good people to meet and a chance to hear live music without going to a bar venue, then I would recommend The Lowell Opry House show.
CD Review - "Records And Bottles" - Across The Wide (June 7th, 2017)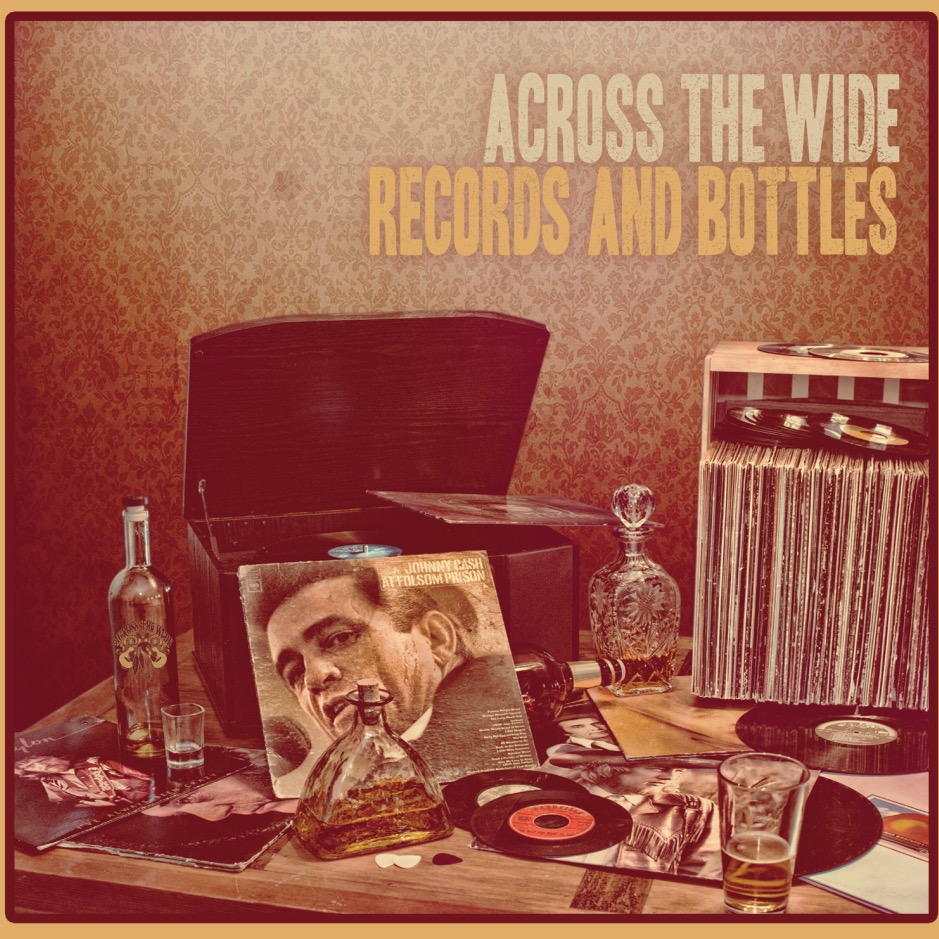 If you love classic country with the traditional sound and want to be transported back to the golden era of country music, then get on the time machine called "Records And Bottles" by Across The Wide. Jody Abernathy and his band will bring you back to those days of country music, full of pedal steel, fiddles, twang and the story telling that made country music great. "I Love A Honky Tonk" opens up the cd as an anthem to country music, honky tonks and great times. A toe tappin' cut that will get you in the mood right away. "Records And Bottles", the title track fits right in with all the "break up" songs over the years as he tells his woman as she is about to leave, to leave the "records and bottles" for him, as all he wants to drink and listen to his favorite songs from the legends. The band slows it down some with "Sing To Me (San Antone)", about hitting the road with his country music. "Morning Has Spoken" fits right into this country music biography of two people in love yet cheating. They loved the night away yet come morning, reality sets in. "Quitting Kind" is a great song that anyone with dreams should never give up. A great waltz is on "The Could've Beens" is a track with a guy looking back on his life and wondering what could have come of the many relationships during his career. They pick it up back up with a more rockin' "Hit The Sack", a fun and catchy song about fun on the road and cant wait to see his woman and "Hit The Sack". "I Belong To You" is probably the most romantic cut on the cd. A guy showing his love for his woman as she is the center of his universe. "Still Loving You" is a reflection song from a guy to his woman that he loves, singing about her thru his music. They close out the cd with "Roy's Ballad", a two steppin' cut about a guys dad and him looking back on his life growing up. This song is perfect for Father's Day coming up. Again, in this cd is a time traveling machine for anyone that loves the honky tonkin' sound from days gone by, but shows us all that it's not dead in today's world. Plenty of great pedal steel, fiddles, guitar riffs.
Musicians: Jody Abernathy: Lead vocals/acoustic guitar, Mark Mundy: Acoustic & electric guitar/ percussion, Brad Williams: Bass/percussion/vocals, Mark Strickland: Drums, Tim Hamilton: Steel guitar. Special guest: Kevin Albertson: Drums, Wendell Cox: Additional lead guitar, Francis Mooney: Vocals, Courtnie: Vocals
All songs written by Abernathy and Mundy and are registered with BMI Nashville. Recorded, mixed and mastered by Mark Mundy at Flossymonk Studio in Cumming, Ga. Photography and Album art designed by Mike Sears at Light Train Studio in Dawsonville, Ga.
For more information, go to AcrossTheWide.com
CD Review - "Second Hand Smoke" - Sons-N-Britches (May 5th, 2017)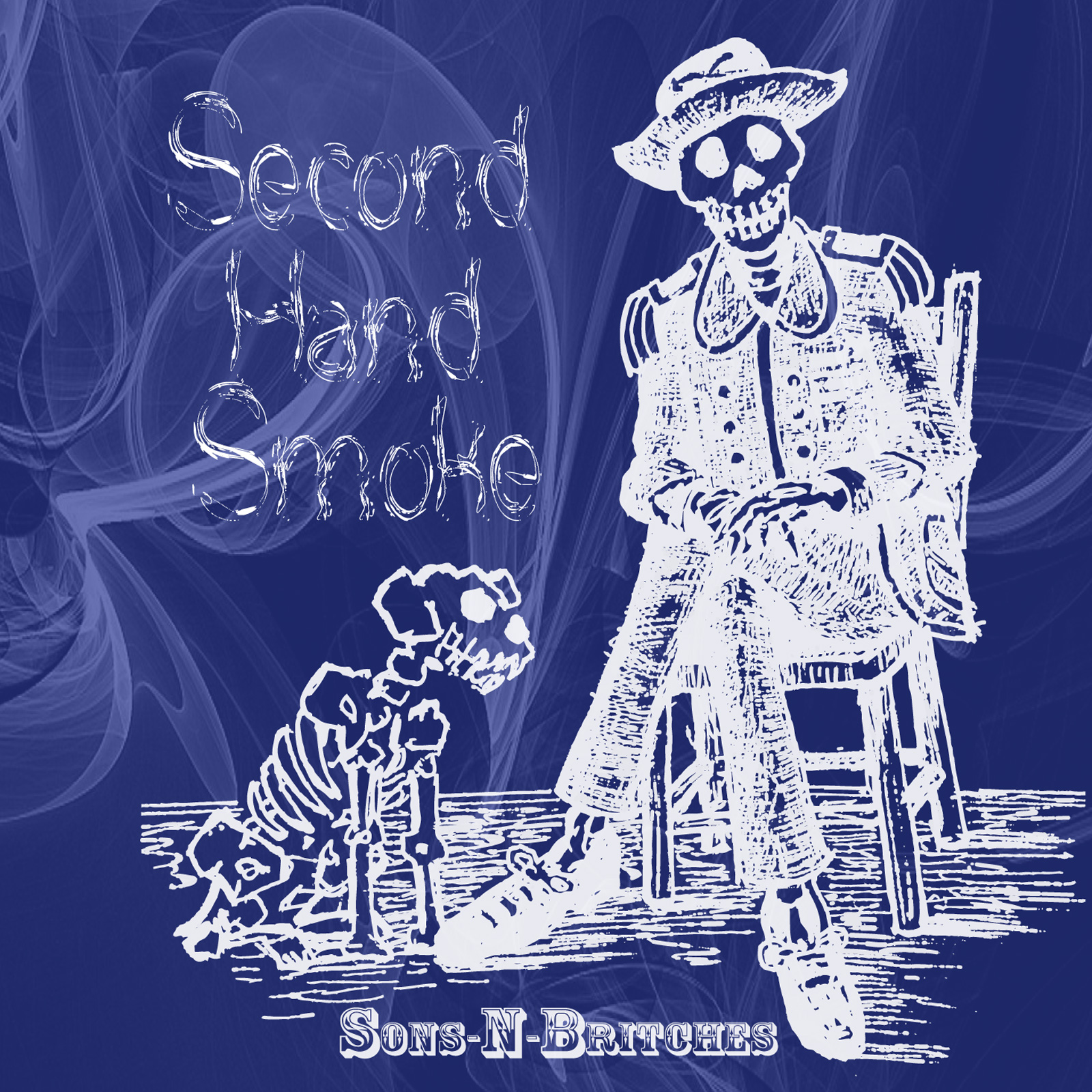 Atlanta based band Sons N Britches brings a ton of all the great sounds of the south in their sound. When you listen to them, you'll hear country, southern rock, blues, r&b's or just great rock. The showcase this sound on their latest cd "Second Hand Smoke". They open the cd with "Don't Fence In Me", about a "ramblin' man" that doesn't want to be tied down. A great toe tappin' groove. "No More Secs" is a tounge in cheek take on the guy asking his girl if she is in the "mood", she says "just a sec", obvious he's tired of "secs", not the other!! They slow it down some with "That's Why We're Blue", a great ballad about a guy remembering the girl that walked out on him. "Mason Found His Dixie" is a great story song about a guy named Mason taking to the road to discover the world, but he kept finding things that reminded him of home. A great "talking" song that you don't hear much anymore. The next track "Alabama Sleeping" is about a trucker on the road thinking about his woman back at home. Should he be on the road or back at home? "True Love Lies" is a story about a man with a relationship with a "lady of the night". The band picks it back up with "Rest When You're Dead" living life the fullest. "Grandpa's Weed" is a great easy going fun story about the "weed" that grandpa had. "In Love With Her Voice" is another toe tappin' cut about a guy loving the girl on the radio. The close out the cd with "Southern Fried Friday Night", a southern anthem about southern living on a Friday night, the family & friends coming together for another Friday night party. Sons N Britches have been honing their craft in Georgia and the southern for several years now and its paying off with a great cd that anyone that loves their music a mix of all they like, what would be best called "Southern blues".
Players: Daren Meek - vocals / guitar, Rocky Barnes - Vocals / madolin, Chris Grubb - Bass / vocals, Stacy Brown - Drums, Mike Mullis - Guitars / vocals.
All songs mixed and mastered by Mark Niemiec. "No More Secs & Im In Love With Her Voice, mixed by Phivestarr. Special guest: Angie Laver (vocals), Nicha Hilliard (vocals), Lynseay Mullis (horns) & Kassidy Jule (vocals). Cover Art by Billy Meek. CD Logo" Jamie Mullis. Photography by Kevin Garrett. Excutive Producer: Wayne Scarbrough.
For more information, go to SonsNBritches.com
CD Review - "Good Thing Going" - Scott Brantley (April 6th, 2017)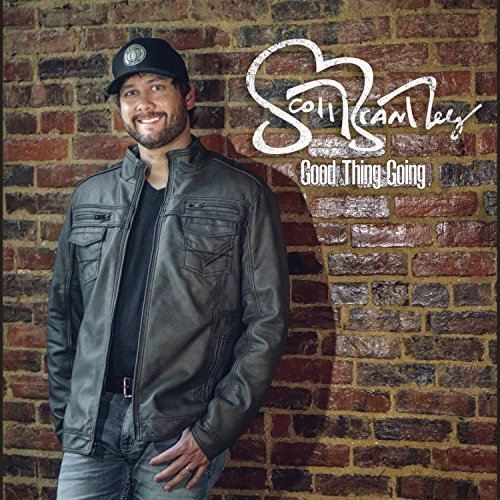 Scott Brantley has already had a great track record in his career and in Georgia. He's been part of the band "Deep Step", then they changed the name to "Brantley". Since going solo, he's signed record deals and one result is his current cd "Good Thing Going". Scott has always keep close his roots in country and he shows this on his cd. The opening cut and title track is an uptempo song about love with that girl, how they may look like a mismatch but really they are great together. "How Summer Goes" slows it down some about a summer time romance and remembering those months. The next track "It Works For Me" is another ballad about his love one, how she has the things that he finds weird, but as long as they "work for her", they "work for me". Scott picks it back up with "Country Life" a country anthem about all the things he loves about living in the country. This has been a fan favorite over the last few years with Scott's fans. "Is She Really Leaving" is a mid tempo cut about maybe loosing that girl. He slows it back down with "Abilene", looking back at a love from Texas and how she changed his life. "Plainville" is a toe tappin', two steppin' track about living the simple life in the country with the one you love. "She's Why", another popular track with Scott's fans of recent, talks about why she is the one he does (or doesn't do) the things he does or use not to. Scott picks it back up with "Two Is Better Than One" about the things he loves, esp a cold beer. "Baby If You Want To" is a cut about the girl in his live and doing the things they love to do. He slows it down one more time on "Her Taillights" about losing the girl in his life. Scott closing out the cd with the male anthem "My Cooler" about he may not have much, but his "Cooler is bigger than yours". Scott has kept close to his country roots on this cd with clever songs that are easy to remember, sing to and you'll want to keep playing over and over again. With summer not far away, a great cd for those hot months, esp with the song "My Cooler"
Credits: Drums= Eddie Bayers, Steve Brewster. Keys = Gary Prim, Mike Rojas, Gordon Mote. Bass = Glenn Worl, Mike Brignardello, Eli Beaird. Fiddle = Larry Franklin. Electric Guitar = Brent Mason, James Mitchell, Rob McNelley, Troy Lancaster. Steel Guitar = Paul Franklin, Russ Pahl, Scotty Scanders. Dobro = Scotty Sanders. Acoustic Guitar = Biff Watson, Larry Beaird. Lead Voals / Arranger = Scott Brantley. Background vocals = David Brantley, Chris Flemming. Producer = Scott Brantley, Mike Mouret, Carson Chamberlain. Engineer = Rob Matson, Matt Rovey, Nick Lutz, Bart Busch, Kenny Royster. Recorded 2017 at Studio Gold in Nashville. Photography by James Scarboro.
For more information, go to Scott Brantley
CD Review - "Bloodshot Sunday Morning" - Jason White (March 22nd, 2017)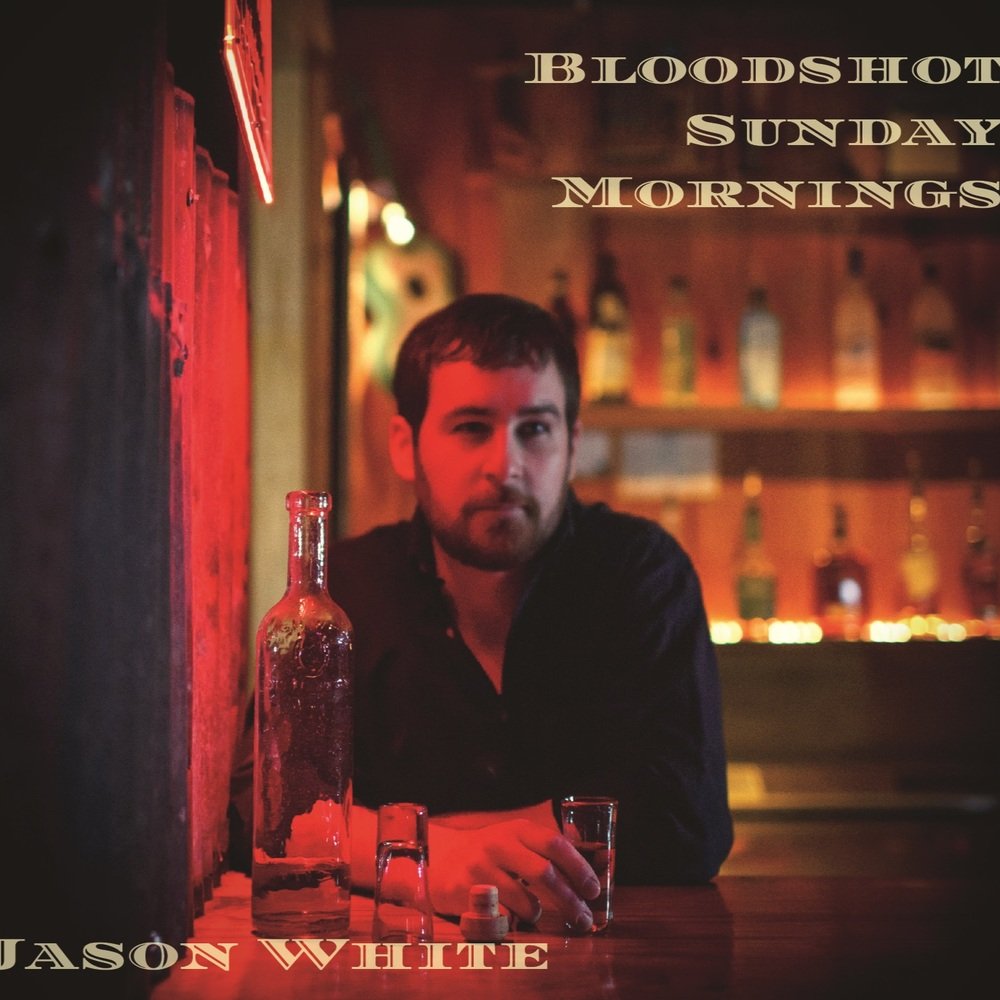 Augusta area based, Jason White's cd "Bloodshot Sunday Morning" is just a four track cd but really hits home for the average country music lover. His opening cut "Why Whiskey" is pedal steel full of whiskey drinking influenced life. Like the lyrics say in the song "you took half my money but you wrote half my songs". "So Brokenhearted" slows it down with another ballad about that woman that left him. Jason picks it back up with the toe tappin' "Can't Outrun That Train", a track about how life is treating him and always chasing the dream. The cd closes out with the title track "Bloodshot Sunday Morning" that will remind you of Kristofferson's "Sunday Morning Coming Down". The story of recovering from a night of drinking and women and promising to quit. Again, only four songs but Jason hits a homer with each one. The cd is not your "bro" country about tailgates and hot little blondes, it's about real heartache and real life.
Jason White: Vocals & Songwriter. Lead & slide guitar tracks 3&4. Tommy Harden - drums, session leader. Steve Bryant - bass. Steven Sheehan - acoustic guitar. Mike Durham - electric & lead guitar, all tracks. Dennis Wage - piano, organ, wurlitzer. Scotty Sanders - steel guitar. Band recorded at Rukkus Room, Nashville, TN. by Jamie Tate. Vocals recorded, tracks mixed & masters at TheDigitalHalo by Shawn Guess, Aiken, S.C. CD Cover by Bridgette Hill, Dragonflies Photography. 2016.
For more information, go to Jason White
CD Review - "The Secret Is Out" - Truckstop Confidential (Feb 17th, 2017)
Atlanta based alt-country band Truckstop Confidential keeps honky tonkin' going with their fun cd "The Secret Is Out". Their opening truck "Golden Handcuffs" talks about how kids, bills and just life in general has "handcuffed" him. The pull out the pedal steel on "Halfway Over You", a song about trying to get over that girl and doing all those things to try to rid his memory of her. "Before I Die" is an upbeat swing or two steppin' cut about trying to change his life after parties and running the wild life. They really cut it loose with "Beer, Bait & Cigarettes" is a country theme song about just turning it loose after losing that girl. The last cut is "Reality Show" shows off the southern rock side of the band, full of heavy guitar riffs about his life and how its just like a "Reality Show". If you love your country mixed with some southern rock and rockabilly mixed in, then this is a great cd to have.
Truckstop Confidential: Linda Dixon - Piano, Organ., STeven Hicks - Vocals, Guitar., James Klotz - Lead Guitar., Cris McAvoy - Drums, Percussion., Brooks Robinson - Bass, Vocals. with: Steve Stone - Pedal Steel, Jason Salzman - Guitar, Donn Aaron - Backup Vocals, Jimi Broderick - Backup Vocals. Tabyn McAvoy - Percussion.
Produced, Engineered and Mixed by Jason Salzman at Blue Blanket Studios. Mastered by Donn Aaron at Mixon Studios. Cover By Stephanix Hicks.
For more information, go to Truckstop Confidential
CD Review - "American Hope" - American Hope (Jan 13th, 2017)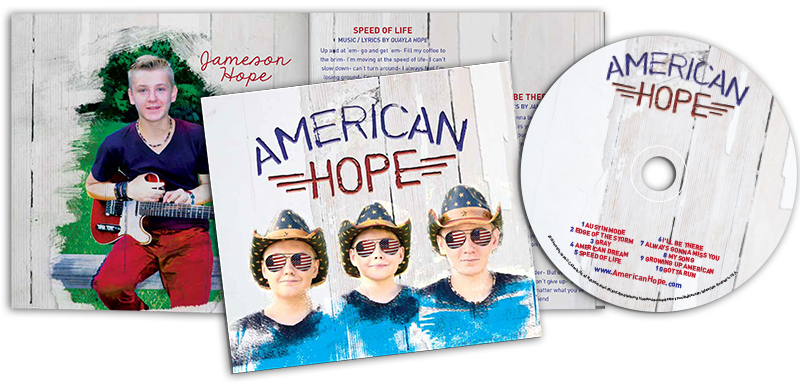 Atlanta based country group American Hope may be the youngest country group in Georgia today. The three brothers, Jameson, Jadyn and Kenyon Hope are all still under 15. Their self titled cd "American Hope" is a refreshing view of country music in the eyes and voice of such a young group. The brothers really show some great harmonies, ranges in voices and entertaining tracks in a fun cd. The opening cut is "Austin Mode", a toe tapping, hand clapping cut that talks about getting off the road and getting back home. "Edge Of The Storm" is about close to dealing with life's hardships and living past them. They slow it down with "Gray" about a breakup with a girl and how that has affected his life. They pick it back up with "American Dream", a track about never giving up and living the "American Dream". "Speed Of Life" is a guitar strumming track showing off the brothers great harmonies. The next track "I'll Be There" tells the story of friendship loyalty to that special one. "Always Gonna Miss You" is a fine ballad about losing that special person and remembering the good times with them. They pick it back up again with the rockin' "My Song" about living life and loving the music they love. "Growing Up American" is a patriotic cut that talks about what American means to the guys and their love for our way of life. The guys closed out the cd with a more traditional, two steppin' beat "Gotta Run" , a story about the small town girl that leaves town after school, always on the run and taking what comes to her. "American Hope", the group and this cd will be a fun, great addition to anyone's collection. It's great to see and hear a young group that wants to be country, give a great fresh take yet stay close to the roots of country. Georgia will be hearing from American Hope for years to come and if this cd is any indication, the whole country will as well.
Song lyrics on cd by: Quayla Hope and Jameson Hope,
Acknowledgements: Brad Poole and Hopp Frogg Music, The Lisa Kelly Voice Academy, Luke Johnson of The Georgia Conservatory for the Arts, Mark Robinson of Storyboard Studios, David Leonard of Reveal Audio, Colin Leonardd of SING Music Mastering. And the group wants to thank for supprt: Grandmommy, Aunt Shirley, Aunt Norma and Uncle Mo and Kathy Hope.
For more information, go to American Hope
CD Review - "Danny Dawson" Danny Dawson (Dec 16th 2016)
In this new age of pop country, bro country, rap country, country singers with backwards baseball caps and sneakers, it's great to see some acts holding on to the feel and sound of traditional country, cowboy hats and boots. South Georgia based Danny Dawson brings just that to the stage and delivers it on his self titled cd "Danny Dawson". Danny opens the cd with the easy going, toe tappin' "Hurtin' Aint Over". Its slows down some next with "When She Was Mine To Lose", a reflection back on a lost love. Danny gets to story tellin' next with "Billy Joe" about a man that lives in the swamp with the snakes, gators and such. A good southern Georgia tune. "You're My Angel" is a love song about a man loving his woman. "Why Cant You Forgive Me" is a story about a man trying to win back his love and starting over again. "Still In Love With You" showcases some great piano play, a soothing love song. He picks up the beat with "This Must Be Heaven", meaning heaven is being with that woman after working all day and dealing with day to day stress. Track 9 is "She's Lookin' Better" is looking at an ex love that he lost to another. "Black Cat Bones" is a fun song later on on the cd. "Why Cant I Have You" is a ballad about a man wanting a woman so bad. Danny closes out the cd with a two steppin' "Matthew 24" a country song with a gospel feel about the bible verse. Again, in this age of the constant debate of what "is country" and what is not", Danny Dawson leaves no doubt what he and his music is all about. Love, heartache and loving live in the country way. Danny and his band continue to deliver traditional and real country throughout the southeast as recently opened for legends such as Ronnie Millsap and Sammy Kershaw.
Players on cd: Bass - Bob Wray, Drums - Milton Sledge, Jerry Kroon, Piano & Keyborad - Gary Prim & Dirk Johnson, Acoustic Guitar - Bruce Watkins, Leo Jackson, Electric Guitar - Brent Rowan, Mike Severs, Steel Guitar - Sonny Garrish, Fiddle - Randy Howard, BGVs: Jennifer O'Brien, Margie Cates, Ronny Light. Engineer - Ronny Light.
Produced by Berrien Sutton for Still Pond Records. 172 W. Dame Ave, Homerville, Ga
For more information and to purchase cd go to Danny Dawson CD Baby
(Nov 29th, 2016) Venue Review - Mill Town Music Hall - Bremen
Since opening in Jan of 2012, The Mill Town Music Hall in Bremen, has become the premiere country music concert venue in Georgia. Sure, other places have concerts, but what sets Mill Town apart from others is they catered to the country music lover, especially classic to 90s country lovers. They follow the other great country music venues Georgia has seen over the years, such as LanierLand and Franklin Music Park. Located just off I-20 in Bremen, Mill Town is easy to get to, plenty of parking as they are located in a shopping center just south of town. The venue can hold up to 1,040 people for its concerts. The venue has a great foyer welcoming its guest, plenty of ushers that help everyone find their seat. They have a gift shop and just opened its café for anyone wanting a bite before or during a show. Watching any show at Mill Town is very easy with is large stage and on both sides of the stage, large screens that show multiple angles of the performance. Seating is comfortable and the have a great sound system but is never too loud for its patrons. Mill Town mostly books classic country greats such as Gene Watson, Larry Gatlin, Mickey Gilley, Neal McCoy and Diamond Rio. They have already set up a great 2017 with Wynonna, Tanya Tucker, Marty Stuart, Bellamy Brothers and John Conlee coming. Country is their main entertainment but they also have regular gospel greats on stage as well. The Mil Ttown Music Hall also was named 2016 Large Venue of the Year by the Georgia Country Awards in Nov. This award was voted on by the fans of country music in Georgia. So, if you love classic country, then Bremen's Mill Town Music Hall is the place in Georgia to get to. To find out more about Mill Town Music Hall and upcoming shows, go to Mill Town Music Hall
Below are pictures of Katie Deal opening for BJ Thomas on Nov 11th
(Oct 21st, 2016) CD Review - "That's What I'd Do" Jarrod Brogdon
Valdosta based, Jarrod Brogdon brings a fresh sound to country while honoring the traditional feel in his new cd "That's What I Do". The title track is a fun song that looks at life and what would he do if his time was ending soon. A catchy beat and hook will have you toe tappin' right away. "Raining In Nashville" has him looking back on a past love and looking forward to his future without her. Jarrod does a great job incorporating pedal steel into his songs that would fit in fine in today's country radio and "Raining In Nashville" has that feel. The next track "Grandpa's Tackle Box" slows down and is a reflecting look back at the lessons that was learned from grandpa. Another song that has a great traditional feel with allot of fiddle. Jarrod picks it back up with "Backwood's Life", a great south Georgia anthem for any guy that loves to hunt, fish and live the country life. "Home" is a great produced and well written song about his love , the comfort she gives him, just like "Home". We never hear many "talking" songs anymore, but Jarrod brings one with "Pour Man's Guitar" about looking back at an old guitar and how much it meant to the player. Jarrob mixes in talking the song along with the singing on a great sentimental song. "Redneck Shine" is another southern anthem with just a touch of "country rap" from Michael Lee. It's a good addition that doesn't take anything away from the song. We'll no country cd is not complete without a drinking song, so Jarrod provides us one with "Came Here To Drink", a great story about trying to drinking away the memories of her. The cd closes out with the upbeat "When You Get Your Wings" about that girl that brings her love to him and he'll be with her till she "gets her wings". Jarrod, with this cd, brings a great mix of upbeat toe tappers, to touching ballads, songs that would please any country music lover.
All songs by Jarrod Brogdon, except Backwoods Life and Redneck Shine, co-written by Micheal Lee. Produced by Gary DiBenedetto at Studio D in Moultrie, Ga. Mastered by Steve Cummings at 800lb Productions.
CD Review - "Tuckerville" Chris Massey (Jan 22nd, 2016)
Atlanta based singer, songwriter Chris Massey has been an active performer over the years, originally playing in a punk band thirty years ago, but after living life, he decided he wanted to get back to performing. So, instead of going back to any punk music, he turned to what is probably born with, a honky tonky, rockabilly sound. Chris shows that side very well with his new cd "Tuckerville". Chris opens the cd with "Easy Lovin You", a toe tappin' number about loving that woman was so easy so he wished "everything was" as Easy Lovin You. "The Next Thing" is another song in the long line of "break up" songs, where the girl is "gone" and he's the next thing gone. "To Be Young Again" is an upbeat reflection on life and loving live while you're young. "Lucky In Love" shows off some fiddle and dobro where the guy was lucky to meet that special girl. "Tuckerville" the title track, slows it down, a song about living the life as a musician. Chris turns it back up with "Lily's Love" with some great slide on the guitar about chasing that girl and Lily keeps coming around. "My Baby's Lovin" about that special woman. A great love song with Valentine's Day coming up. "She's All In Me" is another track about that special woman. A good swing, toe tapping number. Other highlights of the cd is "My Country Side", is a southern rockin' country cut about showing that girl his "country side" before anything goes further. Chris closes out the cd with his great honky Tonkin sound with "One More Drink", about living life and the things that get that him through the day, esp "One More Drink".
There is no "bro country" on this cd from Chris. He brings a fun honky tonk feel, singing about heartbreak or love throughout the cd. A great soundtrack to any honkytonk on a Saturday night.
Players on cd: Chris Blackwell, David Faulkner, Joseph Patrick Moore, Chris Corso, Brandon Bush, Jonny Daly, Randy Smith, Joy W. Fowler, Lee King, Wes Funderburk, Brian Stephens.
Recorded, Mixed and Mastered at Bonzo Tunes Studios. Produced and Engineered by Brian Stephens.
Chris will be having a CD Release Party at Moonshadown Tavern in Tucker, Ga, on Jan 23rd.
For more information on Chris Massey and the cd, go to Chris Massey Band
(Dec 15th) Venue Review - East of Austin - Villa Rica
Shelia Quattlebaum and her husband Mike, opened up East Of Austin in Villa Rica in June of 2014. Their goal was to give the area a venue for listening to great music, in the mode of great listening rooms such as Bluebird Café in Nashville and Eddie's Attic in Atlanta. They achieved their goal by having an intimate listen room that a person can set and enjoy great music. The capacity of the room is around 90 and front row seats are just a few feet from the stage. Shelia didn't want just another live music bar, full of the loudness that goes with a regular bar. The venue is non alcoholic, sodas and snack on most nights, so all ages are welcomed. For food and drink, they do have a concession stand. With the venue being intimate, it feels like you're amongst friends just hanging out and enjoying music. Shelia also makes everyone feel at home and appreciated with giveaway drawings during the night, maybe recognizing someone's birthday or special occasion. The night of my visit, the modern blues band, The Sole Travelers were on stage and played a great assortment of uptempo songs along with ballads. East Of Austin has a great sound system yet is not too loud for any patron. The system really lets you enjoy the music, words and instruments the whole night. East Of Austin showcases a wide range of genres, from blues, to country, classic oldies and Americana. Currently the venue has live music about twice a month with a goal to add more nights as it continues to grow. Again, East of Austin is unlike any music venue in the west Georgia area, a place where any music lover can go, sit and enjoy the evening. East of Austin is located on Edge Road, just off the Liberty Rd Exit in Villa Rica. Just about a mile west of the Leathers Truck Stop.
For more information on East Of Austin, go to EastOfAustinLive.com
(Dec 7th) Song Review - "I'll Stop Loving You" Crystal Hopkins
2014 Georgia Country Awards Female Artist of the Year finalist Crystal Hopkins continues her progression in her country music career annd her newest single "I'll Stop Loving You" proves it. Jessup native Crystal showcases her southern Georgia twang yet with a fresh sound and deliverance. The song talks about a girl that was promised the world by a guy, she gave him the world, but he cast her aside like "a beer can in the back of the truck". The song is a mid temp song, ballad with an upbeat. Even though the song is about heartbreak its also uplifting as anyone that wants to move on from disappointment and looking forward to the next step in life. Crystal continues to stay close to her roots in country music yet paint it with a fresh voice and sound.
For more information on Crystal Hopkins and to purchase song, go to CrystalHopkins.com
(Aug 20th) CD Review - "Angels And Alcohol" Alan Jackson
Alan Jackson has followed the footsteps of his idol George Strait in many ways and one way he's doing it, is still making great country music well into his fifties. Alan has done that on his newest cd, "Angels And Alcohol". Most acts as they get into the twilight of their career, have a hard time findings good to great songs anymore but unless you're Alan Jackson that writes MOST of this own material. This cd could easily been right out of the peak of Alan's career in the late 90s as he has a great balance of uptemp two steppin type songs, to great ballads, to showing his humor as well. He opens the cd with "You Can Always Come Home", a song about getting back to your roots and home no matter where you go in life. "You Never Know" is a honky tonkin', hillbilly swing number about "You Never Know" when that love comes around. The title track "Angels And Alcohol" is a ballad of how the whiskey and a good woman don't mix. "Gone Before You Left Me" is a story telling song about a rambling man, never settling down. Alan slows it back down with "The One You're Waiting On", talking about a woman all alone in a bar, wondering who she is waiting on. Every country cd has to have a song about drinking and "Jim And Jack And Hank" proves that with a tounge in cheek cut about the guy isn't worried about the girl leaving, he's got company in "Jim And Jack And Hank". He closes out the cd with another great toe tappin cut, "Mexico, Tequila And Me", about tired of life and heading south of the border. In all music genres, the truly "great ones" continue to have a successful career well into middle age and Alan is proving he belongs in that category. This is a must have for any Alan Jackson fan.
(July 24th) Venue Review "The Crazy Bull" - Macon
The Crazy Bull in Macon is located practically downtown, right off Main Street. With Macon basically Georgia's "Music City" maybe that is appropriate. The Crazy Bull opened a couple of years ago and has continually featured some of Georgia's top talents and also bring in top regional and occasionally major names. The venue is a median sized venue, not too big but not too small as well. Once you enter, you'll find a long bar on the right hand side that makes it easy to obtain your favorite beverage. There is a small corner bar to the left. Between the entrance and main seating, The Crazy Bull has a mechanical bull for its patrons (maybe the only regular mechanical bull left in Georgia). The bull stays busy and it's still an attention grabber as folks love to still take their chances for eight seconds. There is a modest seating area with tables that give you a great view of the stage. Down the right hand side of the bar, there is a row of booths that set up on a left for great viewing as well. In the middle left of the venue, a decent size dance floor with a rail around half of it (other half is adjacent to wall and stage), that provides plenty of two stepping to line dancing. The stage for the bands is a modest size stage with plenty of room to entertain the crowd. The Crazy Bull has a back bar that is in the rear of the venue with a window to order sandwiches to burgers. The night this editor was there, there was a wide range of ages attending the venue so it seems it appeals to all types of patrons in the Macon area and the state. With the decline of the once popular Whiskey River in Macon, it's great to see Macon, with its long musical history, have a great venue for country music. So, next time you're in "Heart of Georgia", be sure to stop on in at The Crazy Bull.
Check out the below pictures from The Crazy Bull
(May 27th) CD Review - "Georgia Moon" Katie Belle Akin
Katie Belle Akin is an Atlanta based country singer and her CD "Georgia Moon" is a 3 song cd with two originals., "Georgia Moon" and "Next Thing In Tennessee" along with a cover of RaeLynn's "God Made Girls". "Georgia Moon" has had allot of air time on Atlanta's Backyard Country on The Bull over the last several months. It's a love song that is easy to listen to about finding love on a "summers night", chasing fireflys, red clay under your feet and under a "Georgia Moon". The song is well produced with traditional country instruments added, the fiddle and banjo. A song that never gets tired to listen to. Katie Belle picks it up with "Next Thing In Tennessee". Song starts about how she's an Atlanta girl but want to get to Nashville. She pays homage to Loretta to Taylor, from playing the Opry to next to the Cumberland River. A fun song that will have you tapping your foot or clapping along. She does a great job in covering "God Made Girls" to close the cd. She's right on cue and production is radio ready, if she wanted to release the song too. Katie Belle Akin is a rising country singer in the Atlanta area and even though young, still knows where the roots of country are.
Songwriters: "Georgia Moon" & "Next Thing In Tenneesee" - Katie Belle Akin, "God Made Girls" - Lori McKenna and Liz Rose.
For more information on Katie Belle Akin and to purchase cd, go to KatieBelleAkinMusic.com
(May 20th) Show Review - "Always... Patsy Cline" - Dallas Theatre, Dallas, Ga
The "Always.... Patsy Cline Show" was at The Dallas Theatre this past weekend. If you love Patsy Cline and her music but yet have not seen this show, we encourage you to do so when it rolls back through your area again. Di'Ana Christine potrayed Patsy and Marion Desio potrayed Louise Segar. The show is based on the real life relationship between Patsy and Louise in the early 60s when Louise went to see Patsy in concert. They stayed in touch after the show through letters up till Patsy's death. The musicial / play is full of all the best Patsy Cline songs that fits perfectly with Patsy's and Louise's life. Di'Ana changed wardrobe often as the musical progressed showing the different styles that Patsy Cline wore. The show is often full of humor and Marion engages the audience often, even coming down on the floor to dance with audience members. There was also a band called the "Bodacious Bobcats" that backed the show. The band members consisted of Atlanta area musicians. Tim Hamilton on pedal steel, Ivan Duke on lead guitar, Carlos Cabrera on piano and Trey Duke on bass. (there was a drummer but name was not recorded). Again, if you love Patsy Cline and want something different than just a tribute show to Patsy, we highly recommend this show. (Watch slide show above to see pictures from show).
(March 18th) CD Review - "Hurricane" Lauren St. Jane
Marietta based, Americana, Alternate Country, Lauren St Jane's brand new cd "Hurricane" is a great pickup for anyone looking for great rootsy country with a touch of rock infused sound. Lauren shows that she's a real redhead with her powerful lyrics and crafty songwriting. The title track "Hurricane" kicks things off about a girl getting over a stormy relationship (pardon the pun). The song is a driving cut that will make you want to listen to again and again, great guitar licks late in the song. Lauren slows it down next with "Running Around". She shows off her great vocals on this track and Jeremy Ezell of the Well Reds shares vocals on the song, they make a great match. An easy going song to listen to with the windows down on a spring day. She picks it back up with "Falling", a toe tappin' feel good song about "falling" in love. A song that very well could be a hit on today's country radio. "Down By The Water" is a country, bluegrass fun song that will keep you humming with over and over. Lauren's bio states Americana / Alternate country, but this writer would call her straight up country and feel good country, not full of the bells and whistle that radio songs can have these days. While only four songs, Lauren really shows off her great talent in these four songs. She will definitely be one to watch in the coming year and beyond.
Songwriters: "Hurricane" Lauren St Jane, Jeremy Ezell and Jameson Elder. "Running Around" Lauren St Jane and Angie Aparo. "Falling" Lauren St Jane, Josh Brundage and Jeremy Ezell. "Down By The Water" Matthew Heath and Haley Collier.
Produced and Recorded at ZK Productions, Atlanta, Ga.
For more information on Lauren St Jane and to purchase cd, go to LaurenStJane.com
(Oct 14th) CD Review - "On The Wind" David Leon
For an artist still in his early 20s, David Leon respects and honor's country music's roots and tradition and it shows on his five song cd "On The Wind". He opens the cd with honoring one of his idols Waylon Jennings, with "Waylon" about how today's music has gotten off track and we'd love to go back to the day of "Waylon". "Take Me Back" is a soothing retrospect to the good days. David cranks it up some with "Runaway Train", a cut about a guy going crazy over a girl. "One Hand On The Bible" slows it back down about how if you keep the bible close by, it will lead you in the right direction. He closes out the cd with the title track "On The Wind" about a man that has to do what it takes to support his family. David's dad is a truck driver so very well could be a tribute to his dad, Phil. Even though still young, David is a veteran on the local scene as he's been performing for around ten years now. He's honed his craft, esp with songwriting about life and love. If you get to see David live, you'll sense his love for God and family as well as his love for traditional country music.
CD produced by Susan Shewbridge with David Leon. Mastered by Susan Shewbridge at Susan Shewbridge Studios
To purchase this cd or songs from the cd, go to David Leon "On The Wind"
For more information on David Leon, go to David Leon Music
CD Review - "All Kinds Of Trouble" by Tony Sims
If you saw and heard Atlanta based Tony Sims perform, you would swear Roy Orbinson or Buddy Holly got in a time machine and showed up in 2014. Tony Sims channels the feel of Roy, with Buddy, maybe some Flying Burrito Brothers or Marty Stewart. His cd "All Kinds Of Trouble" showcases the many talents and sounds of Tony. Opening cut "Goodbye Sweetie Pie" is a rockabilly cut, that will have you either toe tapping or up and swing dancing right away. Title track "All Kinds Of Trouble" about that girl, if she leaves him, will leave him to just get into "All Kinds Of Trouble". "I Think I'm Falling In Love" shows of his guitar licks (which Tony has quickly garnered reputation for his guitar play). He brings it down some and gives all a great Roy Orbinson feel in "I'll Remember You". "Blame It All On Me" is a track of the guy just taking the blame for his girl's heartaches. The next track again shows off Tony's great guitar skills, "The Beginning Of The End", a swaying slow love song. "Picture Perfect Moon" could be a cut right out of the 50s. Next track, "I Don't Care" is a quick pace, guitar licking cut. Tony closes out the cd with "Falling In Love", a good cha-cha type song, that will having you singing along. Tony brings to the stage a country feel, but shows all his influences of Roy, Buddy, Elvis, even some Dwight Yoakam and Harry Connick, Jr. Tony's cd is a old school yet fresh sound on the scene. It's great to see a local act that shows his original creativity as well as his roots and influences without having to try to sound like all other acts.
For more information on Tony Sims and the cd, go to Tony Sims
CD Review - "Country At Heart" by Larry Scroggs
Gainesville based Larry Scroggs' new cd "Country At Heart" hits it home with die hard country / southern rock cuts. The first track on the cd "The New USA" is a song about how our country currently is, about how the hard working is taken advantage of it seems even they keep on working hard. How the American Dream is slowly being chipped away at. "Long Way Home", featuring Kimberly Dean, is a ballad about two reflecting back on their love and where did it go wrong. Larry picks it back up some with "Don't Cry For Me", a somewhat country gospel song about going on to heaven and hoping his love ones rejoice in that. The title track "Country At Heart" about how no matter what the person looks like or is, they are "country at heart" and want to hear some good country music. A good two stepper. "Dirt Road Democracy" might be a bio song about growing up and learning life's lessons the "country" way. Larry tells the story of a guy moving on after a relationship in "Want All You Take",,, a ballad that would be a good "buckle rubbing" song. Larry's Harley and fun side shows on the cut "Ride Naked", a tribute to his love of riding the "steel horse"!!! "The Noise" is a track about life and the things we have to deal with and learning to appreciate the things in life, even though we might not like them at that time. He slows it back down with "Changing" about a guy always changing for the woman in his life and all for the love from her. The cd closes out with the upbeat southern anthem "Southern By The Grace Of God" about southern living, working hard during the week and playing harder on the weekend.
Larry is the front man for The Asphalt Cowboys and his voice and songs will remind you of a mix of Hank, Jr to Montgomery Gentry. Songs on the cd where either written by Larry Scroggs or co-written with: C White, Kimberly Dean, WB Dean or B Bobo. Recorded at uTOBYa Stuido, Marietta, Ga ; Trackside Studio, Ga and North Studio, Waleska, Ga. 2014
For more information on Larry Scroggs and The Asphalt Cowboys, go to Asphalt Cowboys
CD Review - "Matt Pippin" - Matt Pippin
Matt Pippin's self-titled five song cd was released in 2013 and showcases one of the top talents in Georgia. A longtime veteran on the country music scene in Georgia and he shows that experience on every song. The opening track "What's Left" is an up tempo song (will remind you of Dierks Bentley's Lot Of Leaving Left To Do),, that talks about getting over a past love but everywhere he looks, he has reminders of her. He slows it down on the next track with "Daddy Took The Dirt Road", a retrospect look at the past and how things are changing around him and reminds himself how "daddy took his time". "Outrun Her Memory" is another look at trying to get over a past love. A mid tempo song that is easy going with a great story. The next cut, "Bigger Small Town", a favorite of this author, about how he and the girl and it seems that "small town" might be too small. Matt turns it up on the last track, "Out In The Country" with a southern rock influenced feel that will get you up and singing along. He ends the song with a fun "fee fi fo fum, aint nobody take our guns", which the song is the theme song for the Family Traditions TV Show on The Sportsman Channel. On the cd, Matt honors his roots in country and keeps it country while still keeping it fresh for today's new country listeners. It's a good mix of up tempo, toe tappin numbers to some great story telling ballads. Matt continues to make strides in his career as he was Georgia Country Awards Finalist for Male Artist of the Year and Overall Artist of the Year in 2013 and his music show continue to carry him far in 2014.
For more information on Matt Pippin and the cd, go to MattPippin.com