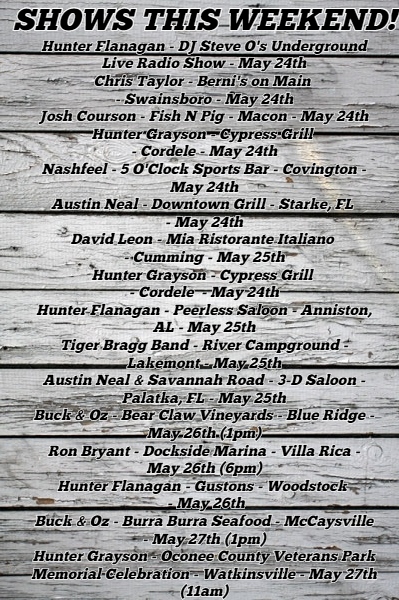 Check out Jason Aldean's brand new video of "Rearview Town", below
Check out our May Artist of the Month, The DILLIGAF Country Band (Artist of the Month page)!
State News: Mill Town Music Hall names dinning room after Rhubarb Jones (Statewide News page)
Read our newest CD Review: "Another Great Day" by The Traveling Pilgrams (Reviews page)
News: Ray Stevens elected into Country Music Hall of Fame (Natl News page)
State News: Macon's Ethan Payne Golden Ticket on American Idol (Statewide News page)
Is Electric Cowboy in Atlanta the last country bar in town? (Crystal Peach Page)
Pictures and/or videos Check out latest pictures in our gallery!
Photography on Georgia-Country.com can not be copied or used without authorization from Georgia-Country.com. Please email us at info@georgia-country.com if you are interested in any of our pictures.